FIFA U-17 World Cup 2017: Abhijit Sarkar, Rahim Ali laud learning experience, say 'will never forget the moments'
Abhijit Sarkar said, 'Now it's time to graduate to the next level and play for India seniors but before that I would like to get a good club.'
Kolkata: India midfielder Abhijit Sarkar and forward Rahim Ali on Friday said the FIFA U-17 World Cup was a great learning experience for them and one that they would never forget.
India gave a good account of themselves despite losing all three Group A matches against the US, Colombia and Ghana.
On returning home, Bengal boys Sarkar and Ali said the World Cup would help them in the future and the experience has been massive.
"It was a great learning process for me as it will help me to play better in future," Ali told reporters.
Sarkar said he wants to support his family and that is the reason he wants a job despite being only 17.
"Every state like Manipur, Mizoram have given cash incentives in lakhs to the players. And Bengal is the home of Indian football. We have done so much and I feel we also deserve to get something. I hope the state government helps us as well," he said.
Sarkar rued his missed chance from a good angle against Colombia in the second game where India lost 1-2 but were brilliant.
"It was a great learning experience for all of us. We will never forget the moments. I got a great opportunity against Colombia but failed to convert the golden chance. I still can't forget that moment," he said.
He also expressed his desire to play for a big club.
"Now it's time to graduate to the next level and play for India seniors but before that I would like to get a good club.
"Also I am in search for a job now, my parents are old and it's time that I look after them. It would be real help if the government helps us."
Sarkar hails from Bandel, in Chinsurah subdivision of Hooghly district of West Bengal.
"It's been a tough journey to the World Cup. I have sacrificed many things since childhood. My parents and coach have supported me throughout my career.
"There was a time when I did not even have boots but my coach bought it for me and supported me. I will never be able to forget those days of hardship. Dad never said no even if he was unable to afford something. I am grateful to my parents," he said.
Defender Jitendra Singh also landed in the city along with the duo and they were received by their families.
"I couldn't sleep last night after we failed to reach the knock-out stages," he said.
Sports
The 39-year-old Sweden forward, who signed a new one-year deal with AC Milan last week, has invested in Malta-based site Bethard according to newspaper Aftonbladet.
Sports
The Ivory Coast international was due to be out of contract at the end of next season and there had been speculation he would leave Old Trafford after struggling to hold down a regular place.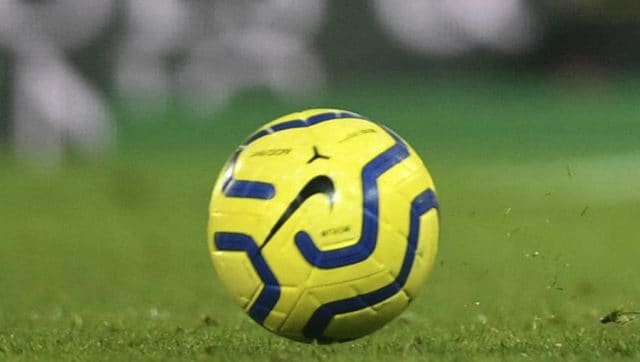 Sports
Not only essential medical supplies like beds, oxygen cylinders, ventilators are dwindling, there is also shortage of vaccines in the country.