FIDE World cup 2017: Viswanathan Anand hurt by tactical error, P Harikrishna on back foot after drab draw
Anand had a advantageous position out of the opening but then went for a speculative piece sacrifice.
It's a pity that two of our players Pentala Harikrishna and SP Sethuraman were paired against each other in the second round of the 2017 World Cup. The downside is that one of them will get eliminated. We will surely not see five Indians going through to the third round. On the positive side, though, because of this pairing, we will surely have an Indian player qualifying to the third round!
The first game between Harikrishna and Sethuraman opened with 1.e4. Sethuraman went for the tried and tested Berlin Defence. Whenever white goes for the Berlin endgame, the question arises – what is the new idea that you have up your sleeve? After the game, more often than not, one is left disappointed. The game between Harikrishna and Sethuraman was no different. The former with the white pieces could pose no problems for his opponent and the game ended in a draw. Sethuraman now will have the white pieces and a possibility to press in the second game of the round.
B Adhiban, on the other hand, opened his game against Ian Nepomniachtchi with 1.e4 and was replied with the Sicilian Najdorf. Adhiban chose the sharpest variation of all with Bg5. When the Indian played Bc4, black went completely wrong with b5. The main move there was Qb6.
Adhiban was very close to achieving a huge advantage, but one error from him was enough to give his opponent good enough counterplay and the players split the point.
Here's what Adhiban had to say after the game:
The biggest news of the day was, however, Viswanathan Anand losing his game with white pieces against Canadian Grand Master Anton Kovalyov. Anand had a advantageous position out of the opening but then went for a speculative piece sacrifice.
The sacrifice could have worked against someone who was not in the best of form. As it turned out, though, Kovalyov played precise moves and did not buckle under pressure. He made sure that Anand got nothing out of his piece sacrifice and slowly converted his extra material. As of now, he is among the favourites to qualify for round three.
Not many would have given Kovalyov a chance to beat the five-time world champion, but he did so, and that too with black pieces.
Watch Kovalyov interview after the win over Anand:
Elsewhere, Anish Giri played a solid draw with the black pieces against Alexander Motylev, while his second, Vidit Gujrathi was much more successful beating Le Quang Liem with black.
Indian grandmaster Abhijeet Gupta put things into perspecive: "When Virat Kohli was asked what does he do, he said, 'I chase down totals for a living.' For Vidit I can say that he beats world class Grand Masters with black pieces for a living!"
Gujrathi played a very steady game and achieved a minute edge out of the opening. His opponent, who has been the top player for Vietnam for many years now, offered him a draw. Gujrathi declined it and played on. He won a pawn and converted the extra material in a rook endgame. Gujrathi is surely proving that reaching 2,700 Elo was no fluke. He is well and truly playing strong chess and it could be very possible that he would be the first Indian to qualify to round three on Thursday.
Decisive games of Round 2.1:
Draws of Round 2.1:
The author is an International Master and the CEO of ChessBase India.
Sports
Magnus Carlsen resigned from his game against Hans Niemann at the Julius Baer Generation Cup after just two moves.
Sports
World champion Magnus Carlsen has accused Hans Niemann of cheating, rocking the chess world. We take a look at the whole drama.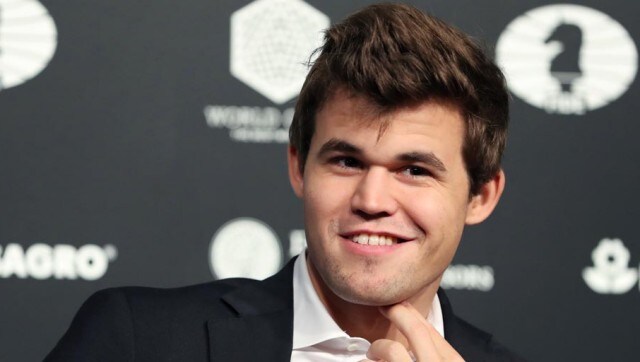 Sports
The second match of the Magnus Carlsen vs Arjun Erigaisi final in the Julius Baer Generation Cup will be held later on Sunday.