FIDE World Cup 2017: Pentala Harikrishna, B Adhiban ace the tie-breakers to ease into second round
The second game against Yuri Gonzalez Vidal was where Harikrishna was in some trouble, but calculated admirably to get out of danger.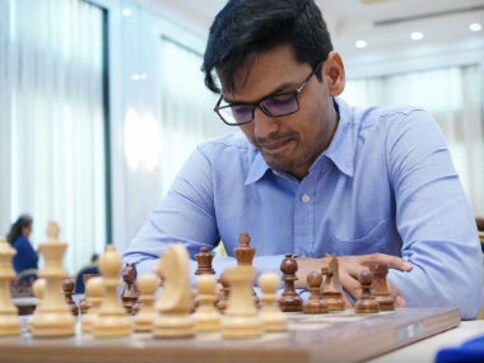 Being a reporter at a tournament like the World Cup is not an easy task. One hundred and twenty eight top players of the world are playing in one room. As soon as the games are done players come out of the tournament hall and a journalist should be ready to interview them.
However, on 5 September somewhere around 6pm, I decided that I will take a short break from being a journalist and just witness the action unfolding as a spectator. I sat there in the playing hall, on the sidelines' where seats had been arranged for the viewers.
Three Indians: Viswanathan Anand, Vidit Gujrathi and SP Sethuraman had made it to the second round without having to resort to the tie-breakers by beating their opponents 1.5-0.5.
The thing that I realised is that the amount of pressure on these players is simply humongous. You are facing opponents who are supremely skilled at the game of chess and trying to stop you from winning. At the same time the clock is ticking away and one mistake can send you packing. The tie-breakers are even more stressful as the time control is quite less.
The matches which were tied at 1-1 after two games in round one had to continue in the tie-breakers:
Time controls in the tie-breakers:
1) Two games of 25-minute + 10-second each.
2) Two games of 10-minute + 10-second each.
3) Two games of 5-minute + 3-second each.
4) Armageddon with five minutes to the white player and four for the black with no increment until move 60. A three-second increment after that. White must win the game to qualify, while a draw favours black.
Pentala Harikrishna vs Yuri Gonzalez Vidal
Harikrishna had to be like a tiger on the prowl. If he had pounced too early his prey would have escaped. He had to wait for a long time before his opponent cracked and he could take home the full point.
The second game was where Harikrishna was in some trouble, but calculated admirably to get out of danger. The second game of 10 minutes plus 10-second increment was the decisive game of the match and the most important position was the following:
Harikrishna had just given a check from c3. Black should have blocked it with Qf6. Instead Vidal played f6 which turned out to be a crucial error. Harikrishna was able to play Qc7+ and then wrap up the game, although to be fair, it was still not very clear after Kh8. But against Qc7+ the Cuban Grand Master played Be7 and Nf5+ was very strong.
Here's an interview with Harikrishna after the match:
The downside is that one Indian will be out after round two. But the upside is that one Indian will surely make it to round three.
B Adhiban vs Nguyen Ngoc Truongson
Truongson had been the Vietnamese number two for many years now behind Le Quang Liem. He was a formidable opponent, but Adhiban just didn't seem too worried about it. The Indian Grand Master believed in his abilities and that was quite apparent from the interviews he gave. When asked whether he knew his opponent was a strong blitz player, Adhiban said, "Then I must finish him off in the rapids!" And he did finish off his opponent in the rapid section. The two 25-minute + 10-second games ended in draws, but in the first 10-minute + 10-second game Adhiban resorted to his favourite opening the King's Indian and simply outplayed and out-calculated his opponent to checkmate his king right in the centre of the board.
Adhiban has now advanced to round two of the World Cup and faces another formidable opponent, Ian Nepomniachtchi of Russia.
The only result which was not up to the mark for the Indians was Karthikeyan Murali losing to Spain's Vallejo Pons. He lost the first 25-minute + 10-second game, and then wasn't able to win the next one.
For Murali this tournament will be remembered as an event where he beat a 2,700-plus Grand Master. It was a great learning experience for the Grand Master from Chennai.
Round three pairings:
Anand faces Canadian Anton Kovalyov. If he wins this he will in all probability be up against Michael Adams of England.
Sethuraman and Harikrishna will cross swords with each other and the winner would most probably take on Anish Giri of Netherlands.
Gujrathi would be looking to beat his higher rated opponent Le Quang Liem of Vietnam.
Nepomniachtchi and Adhiban is a mouth-watering clash to look forward to!
The author is an International Master and the CEO of ChessBase India.
Sports
Magnus Carlsen resigned from his game against Hans Niemann at the Julius Baer Generation Cup after just two moves.
Sports
World champion Magnus Carlsen has accused Hans Niemann of cheating, rocking the chess world. We take a look at the whole drama.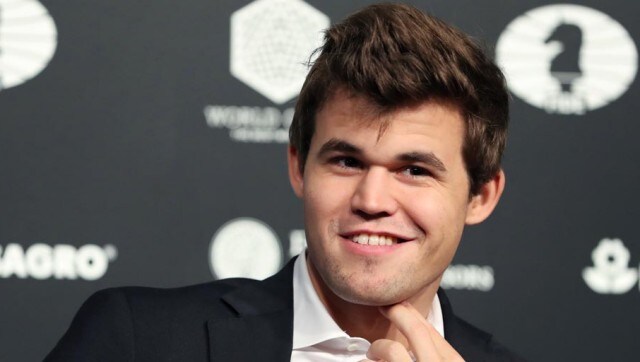 Sports
The second match of the Magnus Carlsen vs Arjun Erigaisi final in the Julius Baer Generation Cup will be held later on Sunday.