Fernando Morientes feels current Spain team won't be able to match success of 'Golden Generation'
New Delhi: One of Spain's most revered strikers Fernando Morientes feels that the Gen-Next of the 'La Rojas' may find it difficult to replicate the success of their 'Golden Generation' as the national team is going through a difficult transition phase.
With early exits in the 2014 World Cup and Euro 2016, it has been widely discussed whether the current national team is as good as the one comprising Xavi Hernandes, Andres Iniesta, Carlos Puyol and Fernando Torres -- who formed the core during the team's magical run which saw them win two Euros and a World Cup.
"Spanish national team is going through a change. The transition phase for any national team is a difficult one. In Europe, the gap between quality of various teams is decreasing. There are far too many competitive teams now," Morientes, who is in New Delhi as a La Liga ambassador, told PTI during an interaction.
"Look at Iceland during Euro 2016. What we had during those years (2008-12) was special. That was a golden generation of once in a lifetime players. It is difficult to predict whether the current set of players will be able to achieve what the likes of Xavi, Iniesta achieved," said Morientes, who has 27 international goals for Spain including five in two editions of the World Cup.
But Morientes made it clear that new coach Julen Lopetegui cannot deviate from 'tiki-taka' style of play.
"It will be very difficult to change 'tiki-taka' style as it is one of the foundations of Spanish football strategy," he added.
One of the Real Madrid stars of his time, Morientes is happy that Real Madrid beat Sporting Lisbon 2-1 in the Champions League match.
"Since I was on flight to India, I failed to catch the action live. But today I saw the images of the match and I am very happy. The focus for all top teams is to win Champions League and it is no different for Real Madrid. But obviously we are not taking La Liga any lightly and it remains one of our top priorities," said the 40-year-old, who had scored 72 goals for Real Madrid in 182 appearances between 1997-2005.
Morientes was all praise for his one-time teammate Zinedine Zidane, terming him the ideal person for Real Madrid manager's post.
"It is not the easiest job to manage Real Madrid dressing room and Zidane is the perfect man. Since he has come, there has been a prevailing sense of calm in the dressing room and we have a happy bunch of players. A manager's work is not only about what players do on the pitch but also what they are doing off it," Morientes said without referring to the reported cold vibes that Gareth Bale and Cristiano Ronaldo shared.
Morientes feels that any coach who has played a lot of football at the highest level knows what needs to be done.
"Zidane has been a Real Galactico. He has had such huge success as a player that he knows what exactly needs to be done at the highest level. A great player can be a great mentor and strategically well-equipped to handle stars," feels the 40-year-old, who has also played for Liverpool and Monaco.
Asked about his partnership with Raul and compare them Ronaldo-Bale duo, he smiled and replied: "I would have bias as Raul is a friend and I played a lot with him. He has had such incredible contribution in Real's success during his time. There are so many great memories with Raul."
Queried about Raul's specialty as a striker, Morientes said: "It's his intelligence. He could analyse where the ball is coming and accordingly position himself. Add to that his velocity and power. His reaction time in the penalty box very less. He was one of his kind."
Asked about his disallowed goal in the controversial World Cup quarter-final against South Korea, Morientes said it still rankles.
"Yeah, it still hurts but that's football for you. I have to live with it," he concluded.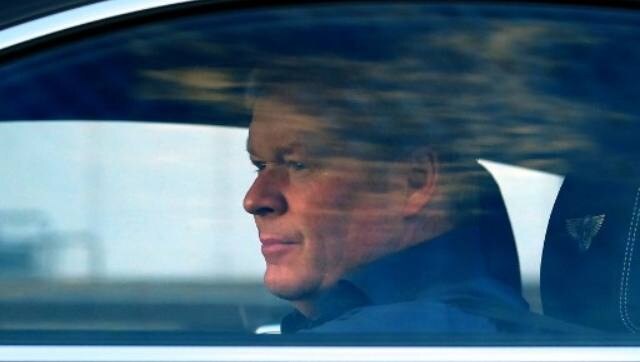 Sports
Koeman's position is fragile, after Barca followed up a 3-0 defeat by Bayern in the Champions League last week with a 1-1 draw at home to Granada in LaLiga, with the team's tactics and style coming under scrutiny.
Sports
Victory lifts Real Madrid two points clear of Atletico at the top of La Liga, with Sevilla up to third after they had earlier eased past Valencia 3-1.
Sports
Luis Suarez scored twice, including an injury-time winner, as Atletico Madrid came from behind to beat 10-man Getafe 2-1 and move top of LaLiga on Tuesday.