Federation Cup Kabaddi: National champions Maharashtra record nervy win; Karnataka maul Uttarakhand
National champions Maharashtra survived a massive scare against a young Uttar Pradesh side to record a 34-33 victory in their opening encounter of the 3rd Senior Federation Cup Kabaddi tournament in Mumbai on Friday
Mumbai: National champions Maharashtra survived a massive scare against a young Uttar Pradesh side to record a 34-33 victory in their opening encounter of the 3rd Senior Federation Cup Kabaddi tournament in Mumbai on Friday. However, there was no such problem for the Maharashtra women who brushed aside Kerala by a handsome scoreline of 47-21.
Meanwhile, Karnataka successfully negated the threat of Pardeep Narwal to execute a 45-12 demolition of Uttarakhand, while Chhattisgarh produced an impressive display to beat Uttar Pradesh (UP) 29-20 in the other game of the women's category.
The evening took a while to get going as a series of tiresome speeches by local politicians almost sucked the life out of the occasion until Rishank Devadiga's men produced instant fireworks on the mat to compliment those in the sky — the last of sequence of redundant rituals that characterised large part of the evening.
All-rounder Nilesh Salunke who impressed in the recently-concluded National Championships and the Pro Kabaddi League, wrecked the UP defence with a super raid in the third minute of the game. The north Indian state who were missing their inspirational skipper Rahul Chaudhari due to injury collapsed to get all out in the seventh minute to hand Maharashtra a healthy lead early on.
But the UP youngsters displayed some mettle and came back strongly thereafter. Raider Abhishek Singh who ended the game with 12 points to his name, drew errors from the Maharashtrian defence. UP got themselves back on track at the stroke of half time as they forced an all out on the hosts to silence the home support.
Despite Salunke and Devadiga's efforts during their raids, Maharashtra failed to shake off UP's challenge as an nervous defensive performance led to plenty of lapses. The game seemed to be beyond the visitors' reach when Devadiga came away with two points with five minutes to play, but a super tackle on the Maharashtra skipper and a successful do-or-die raid for UP got them agonisingly close.
Unfortunately there wasn't enough time for the visitors to drive home the late momentum as Maharashtra scraped through by a single point. Salunke top scored for the home side scoring 10 points, while Devadiga botched up nine points.
Prashanth outshines Pardeep
A star-studded Karnataka kept Pardeep under tabs while their raiding trio of Prashanth Kumar Rai, Shabeer Bapu and Sukesh Hegde ran riot at the opposite end.
Hegde's super raid in the second minute dealt a big blow to the confidence of the inexperienced Uttarakhand defence that seemed tentative every time a Karnataka raider entered their court. Rai, Bapu and Hegde — all left raiders — had distinct modes of attack. It didn't allow the Uttarakhand defence to settle down at any point of time in the game.
The Karnataka raiders often drew the anxious defenders into an advanced tackle and profited without taking a great deal of risk. At the other end, their defenders gave no easy points to Pardeep who failed to make a big impact on the game. The Patna Pirates skipper ended the game with just six points and was tackled three times during the game.
Rai, on the other hand, finished with impressive figures of 11 raid points in 13 raids.
Maharashtra and Karnataka lead Pool A and B respectively but both teams are expected to face sterner tests in the upcoming rounds
Komal, Saylee fire Maharashtra to victory
Komal Deokar, Saylee Keripale scored nine points apiece as Maharashtra overcame Kerala's first-half resistance to run out comfortable winners in the Pool B encounter of the women's category.
The game was in the balance until half time when Maharashtra led 17-10, but the home side led by Saylee Jadhav stepped it up in the second half as Kerala struggled to live with the Saylee Jadhav-led side's intensity.
Indian captain Abhilasha Mhatre was at the heart of the Maharashtrian surge as she bagged seven points in total to fuel an eventual 47-21 victory for the home side.
Maharashtra will take on Haryana on Saturday in an encounter that's expected to put the home side's credentials to test.
National champions Himachal Pradesh will kick start their campaign against semi-finalists Punjab.
Saturday's fixtures:
Men's category:
Group A
Haryana vs Uttar Pradesh
Haryana vs Rajasthan
Maharashtra vs Rajasthan
Group B
Services vs Indian Railways
Indian railways vs Karnataka
Women's category:
Group A
Himachal Pradesh vs Punjab
Chhattisgarh vs Himachal Pradesh
Uttar Pradesh vs Punjab
Group B
Indian Railways vs Haryana
Maharashtra vs Haryana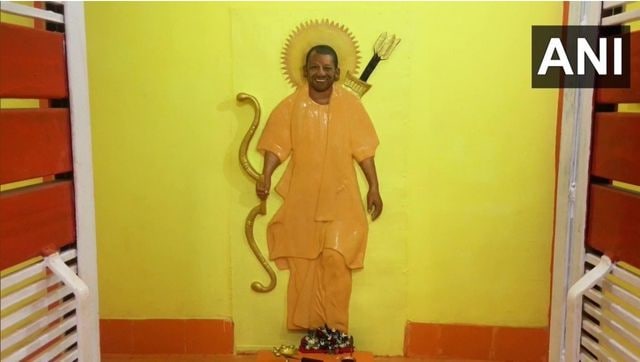 India
A relief statue of the Uttar Pradesh chief minister seems to emerge from a wall carrying a bow and quiver of arrows. Also, a halo sits behind the head of the idol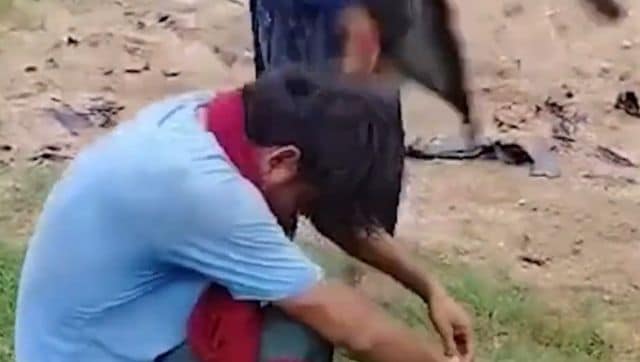 India
A video is going viral showing an angry woman hitting a man 40 times in 20 seconds over alleged molestation in Uttar Pradesh
India
Yogi Adityanath was addressing a function after flagging off modern prison vans for 56 districts under the Police Modernisation Scheme here.