Fantasy Premier League, Gameweek 6 tips: Give Mohamed Salah, Harry Kane another chance; bring in Manchester United players
Time to drop Mohamed Salah, Harry Kane or Sergio Aguero? Here's the best tips ahead of Fantasy Premier League GW 6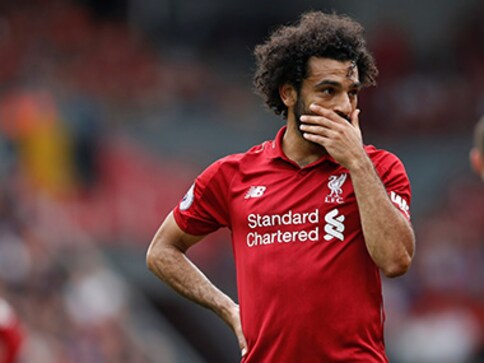 Unbelievable! A glance at the most transferred out players in the Fantasy Premier League this week would make you shake your head in disbelief. Mohamed Salah, Sergio Aguero and Harry Kane — the top scoring players of last season — lead the charts for exits from FPL teams. There's no injury doubt, no suspensions, no Champions League fixture in the offing, but FPL owners seem to be fine with doing away with these big guns.
Salah and Kane haven't had the best of starts to their seasons, while Aguero hasn't contributed much apart from that solitary hat-trick against Huddersfield in the second week. But this has to be viewed in a context. These three players have still managed 7 goals and 7 assists between them so far this season. They're just victims of their own pedigree.
Many owners (like me) worked a way to accommodate all three players — Salah, Kane and Aguero — in their teams. Doing so obviously weakened the other areas of the squad. The team heavily relied on the trio to fire, and when they failed the team ended up with below average scores.
The performances of the likes of Aleksandar Mitrovic, Wilfried Zaha, Glenn Murray and other budget players has upset the dynamics. With the players from the 'lesser' sides matching these big guns for points, their value has reduced. So the trend to drop these players and use the funds to strengthen all areas of the squad makes sense.
However, there's a question every FPL owner needs to answer before making the decision to sell either Salah, Kane or Aguero. For how long will their bad spell last? It's certainly a matter of when rather than if, so whenever these players get among the goals, how difficult will it be to get them back? Maybe it will take a wildcard to do so.
Hence, with Salah, Aguero and Kane all facing relatively easy games this coming weekend, does it make sense to let them go this very week? You can certainly extend your faith for another seven days. There's huge potential for rewards.
Salah's Liverpool are up against Southampton at Anfield. The Egyptian has a remarkable record at home having scored 21 goals in as many league games at the Reds' bastion. His recent outing against PSG in the Champions League may not inspire confidence, but it is bordering on foolishness to sell Salah before a home game against a relatively weaker opposition.
Aguero hasn't done that bad at all. Apart from the three goals, he has regularly provided assists, thus finishing with useful scores (6 & 7) in the last two weeks.
Kane, just like his team, is looking rather out of sorts at this moment, but we have seen in the past that it just takes a goal to fire up the goal machine in him. Brighton aren't great defensively and will give Spurs plenty of opportunities to find the back of the net. So getting rid of Kane comes with its own risks.
With their hefty price tags, keeping these players when they are underperforming takes a hit on your team but things can change in a flash. A week's patience could be a very useful investment.
Manchester United's tasty fixture list
A few weeks ago, FPL teams without a single Manchester United player was a common sight. But Jose Mourinho's men have changed perceptions in a matter of weeks after hard-fought away wins over Burnley and Watford in the league before taking that form into Europe and recording a comfortable 3-0 win over Young Boys.
An encouraging fixture list awaits United as they look to make amends for the early season slip-ups.
At the heart of the recovery has been centre-forward Romelu Lukaku who has netted four times this season. It comes as a little surprise that he is the second most transferred in forward after Fulham's Mitrovic. Wolves, West Ham and Newcastle in the next three games gives the Belgian plenty of opportunity to take the fight to his compatriot Eden Hazard in the race for the golden boot.
Paul Pogba, who has been on penalty duties, also becomes a very desirable option, especially coming with a price tag of £8.2m. Alexis Sanchez is a bit too expensive at £10.2m, but he may come into his own in the next few games. If you can afford him, the Chilean might turn out to be a very shrewd purchase.
Bargains and other top picks for GW 6
Joshua King: King has been a consistent performer in the Bournemouth shirt ever since their promotion to the Premier League. The forward got among the goals last week, and his track record suggests it may be a start of a very fruitful run for the striker. At £6.3m he is definitely worth the punt.
James Maddison: There may be a long way to go before Maddison fills the void left by Riyad Mahrez but the youngster has certainly made a promising start. With 2 goals and an assist so far this season, Maddison has the perfect platform to build on and a relatively easy run of games for Leicester makes him a good player to have in your side.
Ryan Fraser: The obvious one after last week's heroics, but Fraser is more than a one-week wonder. In the past two seasons, Fraser has contributed 8 goals and 12 assists. That may not be a very attractive number but at a price of £5.7m, he's a very useful player.
Alexandre Lacazette: Not really a bargain, but a purchase worth considering. Arsenal have made quiet progress under Unai Emery after defeats in the first two games and the Spaniard seems to have stumbled upon a formula that is working. Lacazette has been at the heart of the recovery, leading the line for the Gunners. A very favourable fixture list may see him rise high in the points charts soon. Get him!
Captain conundrum
Last few weeks were fairly straightforward choices. This week though, you may need to scratch your head a bit. Usual suspects Salah, Kane aren't in the best of form and hence there's an element of risk in handing them the captain's armband. Salah's record at Anfield may make you think otherwise though. Aguero is a pretty good option, but City aren't exactly in the best of forms.
Hazard, who was rested in midweek, has an easy looking fixture against West Ham, but London derbies are always tricky. Have United shown enough to hand the captain's armband to Lukaku? You can't be completely sure.
Are some of the cheaper options like Mitrovic, Fraser or Zaha worth considering? There are more questions than answers. In such time, it's best to go with your gut. My gut tells me it's a toss-up between Salah or Lukaku. Let's wait and watch if I'm right.
Football
Christian Eriksen left Old Trafford on crutches on Saturday after being caught by Reading striker Andy Carroll in the fourth-round tie.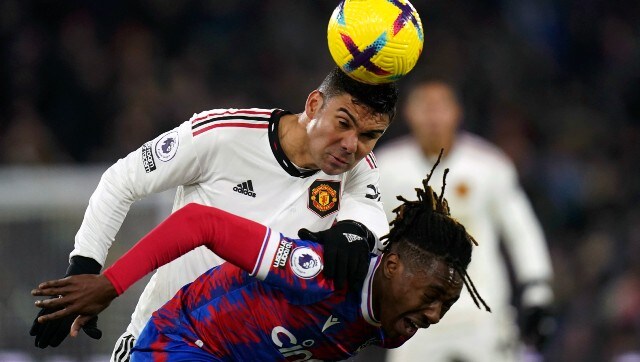 Football
Michael Olise completely changed the mood of the night by scoring a free kick in the first minute of stoppage time to earn Crystal Palace a 1-1 draw.
Football
New loan signing Wout Weghorst doubled the lead for United after Marcus Rashford opened their account before a second-half strike by Bruno Fernandes sealed their victory over Forest in the first leg of the semi-finals.