FA Cup: Injured Romelu Lukaku may start on bench in final, says Manchester United boss Jose Mourinho
Lukaku hasn't featured for United since suffering his ankle problem against Arsenal and is set to miss the last game of the Premier League season against Watford
London: Jose Mourinho says Romelu Lukaku could start the FA Cup final on the bench as the Manchester United striker battles to recover from an ankle injury in time for the Wembley showdown with Chelsea.
Lukaku hasn't featured for United since suffering his ankle problem against Arsenal last month and is set to miss the last game of the Premier League season against Watford on Sunday.
Now the Belgium star is in a race against time to recover for the Cup final on 19 May, with United manager Mourinho conceding Lukaku might only be fit enough to come on as a substitute.
"We hope he can play the final," Mourinho said after Thursday's 0-0 draw at West Ham.
"He's in Belgium having his treatment and there is communication between the doctors in Belgium and our medical department.
"We are just waiting to see if it's possible for him to be involved in the final, if not starting at least he can be on the bench."
Lukaku has scored 27 goals since joining United from Everton in a £75 million deal last year.
The Cup final represents United's last chance to win a trophy this season after they secured a runners-up finish in the Premier League and suffered early exits from the Champions League and League Cup.
Meanwhile, Michael Carrick will captain United on Sunday to mark the England midfielder's final appearance before joining Mourinho's backroom staff.
"Carrick had already been decided. So if we'd lost the match (against West Ham) and we needed the point against Watford, I would play Carrick the same," Mourinho said.
"He's going to start the match as a captain and he's not going to end the match because I want him to leave the pitch alone and I want him to feel what the United supporters feel in relation to him.
"He is going to be even closer to me than he was as a player so it is just an emotional moment because it is the end of a career of a fantastic player."
Mourinho insisted he will not field a young team against Watford, even though United are assured of second place behind champions Manchester City.
"I have every player apart from Marouane Fellaini and Lukaku available and I don't go to the young players," he said.
Sports
The Foxes are aiming to win the FA Cup for the first time in their first final appearance since 1969.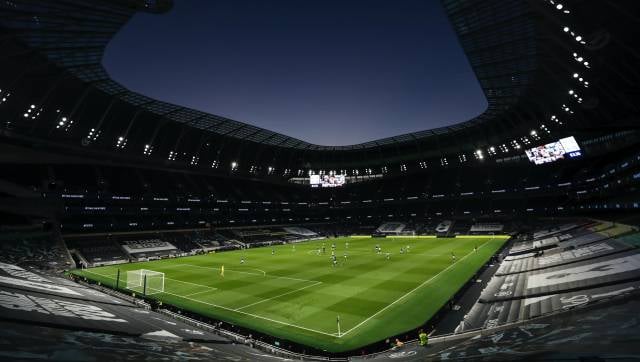 Sports
The chair of an advisory panel comprising elected representatives from the fanbase will be appointed annually on the club's board, Tottenham said on Tuesday.
Sports
Lukaku, 27, was pictured on the streets of Milan in a car, waving the team flag and greeting 'Nerazzurri' fans.