FA Cup: Arsenal display a sense of purpose to execute Arsene Wenger's tactics and enter record 20th final
For one afternoon in the FA Cup semi-final, Arsenal players were able to demonstrate that Arsene Wenger's methods are still relevant at the highest level.
Which Arsenal turned up on Sunday? Not the one that we have come to know. The FA Cup has provided solace to Arsene Wenger and his players recently, with two titles in the last three seasons. But it was a performance at odds with Arsenal's persona. Furthermore, unlike the 2014 and '15 campaigns, the Gunners were not facing Wigan Athletic or Reading in the last four. The opponent was Pep Guardiola's Manchester City.
If one were to look for a common link among the three FA Cup semis Arsenal has played since 2014, it is that none of the matches finished in normal time. But in their latest rendezvous with the hallowed competition, Wenger's side accomplished something we thought existed beyond the limits of their fortitude. For the first time since November 2012, when Tottenham Hotspur lost 2-5 to the Gunners, Arsenal came from behind to defeat a side which resides in the Premier League's current top six.
The long-running streak was broken as Arsenal asserted themselves despite falling behind. After a first half which spoke of the usual failings, the 12-time FA Cup winners returned to the pitch with a purpose which has been sorely missing in recent weeks. Now Arsenal find themselves in a record 20th FA Cup final. A win over Chelsea next month will take the club to an unprecedented 13 trophy wins in this competition.
Before Sunday, Arsenal and City had met only thrice in the FA Cup; their only encounter at the semi-final stage was back in 1932, won 1-0 by the Gunners thanks to a strike from the redoubtable Cliff Bastin. That triumph was during the tenure of another great Arsenal manager, Herbert Chapman. Unlike Wenger, though, he was living his best years in the job then.
Arsenal's current manager, of course, is battling a severe period of pressure. Indeed, despite the remarkable win over City, it is by no means certain that Wenger will be around next season. However, for one afternoon, Arsenal's players were able to demonstrate that the French manager's methods are still relevant at the highest level.
Such was the morale-sapping nature of recent defeats against West Bromwich Albion and Crystal Palace in the league, Wenger had been forced to use a back three in defence against Middlesbrough last Monday. He stuck to the system for the FA Cup semi but initial signs suggested that his players were still coming to terms with its demands. It was the sign of a side lacking confidence in their abilities; after the semi-final, Wenger admitted his players had approached the game in a mentally "fragile position."
During the goalless first half, it was City who held the edge. Although it was a scrappy contest interrupted by frequent fouls, Guardiola's side dominated possession as Arsenal's back three was wasteful in its ball circulation. Indeed, City could have gone ahead before the break if the linesman had not flagged wrongly for a goal-kick when Leroy Sane's cross found Sergio Aguero. The Argentine's subsequent finish crossed the line.
But Arsenal largely focused on keeping themselves defensively solid. The stress on running a tight ship at the back meant that the Gunners did not display their characteristic flair with the ball. Possession was actively conceded to City and opportunities were sought on the counter.
However, in contrast to the exciting semi-final between Chelsea and Spurs played on Saturday, this contest took time to splutter into life. There were enough instances which showed why Arsenal's London rivals have been so much better than everybody else in the league.
Wenger's men, though, began to establish their grip on the match once the second half began. A sense of purpose characterised their offensive moves. However, the manner of City's goal was ironic. Arsenal was caught out on the counter as Yaya Toure dispossessed Aaron Ramsey at the edge of his own box and played a delightful through ball for Aguero. The striker took advantage of Petr Cech's hesitation to calmly slot the ball home. After worrying about their defensive positioning all game, the Gunners were undone by the simplest of counter attacks.
Yet, unlike their usual response to going behind against strong teams, Arsenal were not beaten. Even when they could not bring their best skills to undo City, the Gunners continued to push the opposition with their work rate. The resolve soon brought an equaliser as man-of-the-match Alex Oxlade Chamberlain's cross was cleverly pushed home by Nacho Monreal. It was a symbolic moment; the wingbacks had combined to put Arsenal level. Wenger's tactical plans were settling in.
City, however, struck the woodwork twice before the end of normal time. Yet, for all their threat, the departure of David Silva after a rough tackle by Gabriel Paulista in the first half had lent a sterility to City's moves. Kevin de Bruyne's dribbling and Aguero's runs into the channels aside, the team looked bereft of ideas once Silva was not around.
Furthermore, City's tendency to switch off defensively — even in strong moments — has been staggering all season. Once again, they gave away a cheap goal to hand the victory to Arsenal on Sunday. Toure did seek to energise his teammates afterwards with a couple of runs through the opposition midfield but he and De Bruyne could only do so much.
Guardiola's peculiar decisions made the situation even more complex. His move to replace Aguero with Fabian Delph instantly backfired as City fell behind a minute after the striker was taken off. With 20 minutes to go and his side forced to chase the game, Guardiola then became the first manager in FA Cup history to make four substitutions as Sterling was taken off for Kelechi Iheanacho. The introduction of the young Nigerian was a sudden change of plan and it failed to cure City's predicament. For the first time in his career, Guardiola will finish a campaign without any silverware.
His counterpart on Sunday, though, now has a chance to win his seventh FA Cup trophy. If Wenger leads Arsenal to victory over Chelsea on 27 May, he will have as many FA Cups as the Blues. Seven straight wins at Wembley will give him the confidence that his side can extend their impressive record at the venue. For, maybe, there's more to this Arsenal side than we know. More than we thought we did.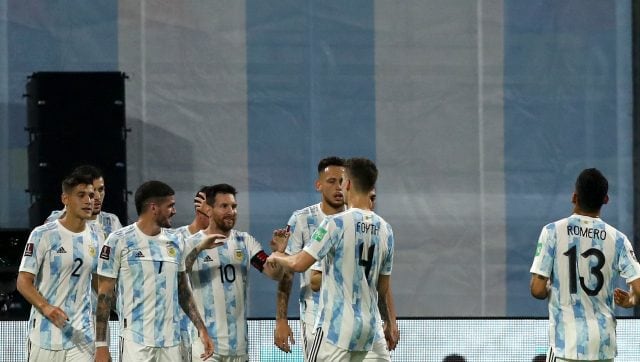 Sports
Argentina will open their Group A campaign against Chile on Monday at Rio de Janeiro.
Sports
United and Liverpool face off at Old Trafford on 23 October and 19 March at Anfield.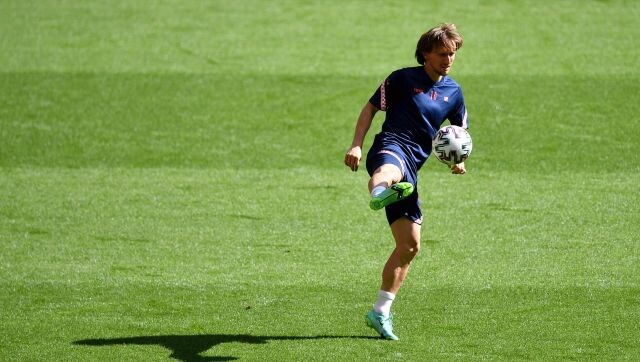 Sports
England start their European Championship campaign against Croatia on Sunday before hosting Scotland on Friday and the Czech Republic on 22 June.