Experienced Lee Chong Wei & Lin Dan will be fierce competitors at Olympics: Srikanth
Srikanth will carry India's hopes at Olympics and said even though he has already qualified he does not want to take it easy.
New Delhi: With three Olympic titles under their belts, old warhorses Lee Chong Wei of Malaysia and China's Lin Dan have the treasure trove of experience and will be fierce competitors at the Rio Games, feels India's Olympic hopeful Kidambi Srikanth.
A two-time silver medallist at the Olympics, Lee Chong Wei was out of action for eight months after failing a dope test but he quickly put the issue behind by winning the French Open, China Open and Hong Kong Open last year.
Five-time All-England champion Lin Dan also had been off the circuit after winning his second gold at 2012 London Olympics.
However, he came back to win the 2012 World Championship as a wild card and then went for a hiatus for another seven months before making a comeback in 2014. His only title last year was the Japan Open, while this year, he clinched the German Open and All England.
"Lee Chong Wei has been there as the World No 1 for so many years. He has been consistent. He knows how to get back. Praneeth played well and defeated Lee Chong Wei but you can't really keep them down. Even Lin Dan lost in a few events but he came back to win the All England," Srikanth told PTI.
"Olympics is such a nervous event since it comes every four years, you know if you miss once then you don't know if you will be there after four years."
"Badminton is a sport where you can get injured frequently and you can't play all events. They are someone who have played three Olympics and their experience teaches them how to manage things and make a comeback. So anything can happen at the Olympics," he explained.
Srikanth will carry India's hopes at Olympics and said even though he has already qualified he does not want to take it easy.
"Points does matter and raking up ranking points does cross my mind. If you notice, there are many players who are playing so many tournaments after the 2012 Olympics. Not often you find so many players who are playing five tournaments in a month but there is competition and no one wants to give away an inch because everybody has given there best to come here and worked really hard," he said.
"We want to definitely try and look to play consistently. That's how you get into Olympics. I will be playing Malaysia and Singapore but I am not sure about China Open. Because I have to play at the ABC being a team event and its ranking will also count for Olympics."
The World No. 10 Indian is aware of his inconsistent form but he is satisfied with his overall game and remains confident of defending his men's singles title at the India Open Super Series starting with the qualifiers on Tuesday.
"The last four five months have been good. I played the semis and quarterfinals and I am happy with the way I am playing even though I lost a few matches. It is not that I am not satisfied. If I feel I am doing well, I can do anything. So I am confident and want to continue doing that," he said.
"There is always pressure when we play for India and being the defending champion there is extra pressure for sure but you get so much support here. I have played so many tournaments here. I played three finals at Syed Modi. So I am used to playing at home. I want to take this pressure as an extra inspiration to do well," he added.
Asked how does he prepare himself after a loss, he said: "There is not much things that happen after we loss. We just analyse the match and analyse the match that we won and compare them and get ready for the next match. Everybody keeps improving. When I play someone again after I have played him this week, he will also upgrade his game, he will have some better ideas. So it is different every time and we have to be prepared.
Srikanth will take on Tian Houwei in the first round.
"Tian is a consistent player. Once he sticks in, he plays really well. Recently he is doing well but I have beaten him recently and this gives me a lot of confidence and playing here in India gives me extra confidence. I have some strategies for him," he said.
"All these players whether it is Boonsak or Tian, these guys are inside the top 10 and are some of the best players. So they are really good players and you really have to give your 100 per cent to beat them," said the 23-year-old from Guntur, who will take on Boonsak Ponsana at the opening round of the Malaysia Super Series Premier next week."
PTI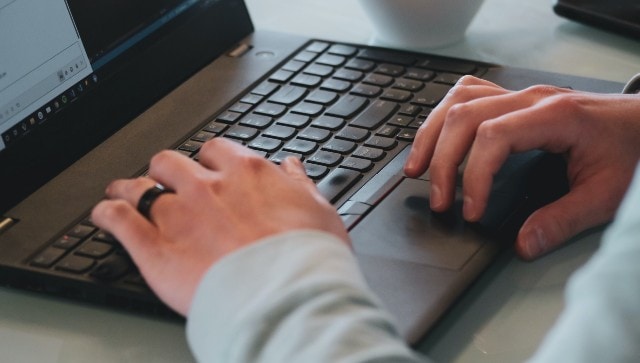 India
As per the official notice, the interviews are scheduled to begin from 24 May and will go on till 22 June. The recruitment drive aims at filling a total of 119 vacancies
India
The Congress leader accused Central Government of misreading and mishandling the COVID-19 situation in India and alleged that all early warning signs were ignored, including from scientists
India
Stating that the Centre has better access to resources, the former CEA argued that the fiscal 'costs' of free vaccine are trivial compared to lives saved and economic activity preserved