Europa League: Atletico Madrid's effortless victory over Marseille in final testament of Spanish clubs' monopoly in Europe
As Atletico Madrid delivered yet another trademark performance, it was Marseille's inability to even put a dent on the course of the match which perhaps cast the best light on the monopoly Spanish clubs have heralded over European cup competitions in the recent seasons.
Football is beautiful, but it can be cruel too, none so much as during an European Cup final. As the outnumbered section of Red & White army of fans celebrated with abandon, the vast majority of spectators at the Stade de Lyon cascaded into hushed, indistinct chatter with Gabi's late second-half goal that sealed Atletico Madrid's third UEFA Europa League triumph.
The writing had been set in stone almost forty minutes prior when Antoine Griezmann slotted in his second goal of the night past an outstretched Steve Mandanda after dancing through Marseille's penalty area with effortless ease. The Frenchman's second goal of the night only reiterated what many had suspected leading up to the Europa League final – Atletico Madrid would outplay the Ligue 1 side even without fully exerting their might.
Even the most zealous of Marseille fans knew their club were the essential underdogs for the night, because although Atletico did not boast of multimillion dollar signings, as modern footballing economics suggest, they have a solid core of players who have accomplished victories and suffered heartbreaks together. Notwithstanding the fact that Atletico possess some of Europe's finest players in Jan Oblak, Diego Costa, Koke and Griezmann, Diego Simeone's side are the perfect anti-thesis to the current definition of success in European footballing dynamics – they may operate on a limited budget, but European Cup finals are their staple hunting grounds.
Marseille, although different in playing style and squad composition, embodied similar ethos to that of their Spanish opponents. Operating a rung below those of super-clubs, Rudi Garcia managed a band of talented, technically astute players who were proclaimed misfits elsewhere only to be allowed to dream on the French Riviera.
And Marseille did play beyond their skins for the first quarter of the game. Setting up in a traditional 4-2-3-1, Marseille dominated possession, their fullbacks positioned high up along the flanks. Bouna Sarr in particular troubled the Atletico backline as his overlapping runs with Florian Thauvin in tow left the Spaniards exposed to width. While the quartet of Koke, Saul Niguez, Gabi and Angel Correa struggled to find their rhythm, the Ligue 1 side bypassed their Spanish counterparts only to fall short of ideas in the attacking third.
Valere Germain's frustrating miss from six yards after Dimitri Payet had played him through on goal was Marseille's only clear-cut chance in the first half. By the time, Atletico afforded them another shot at goal when Kostas Mitroglou hit the post in second half, the game had already skipped away from Rudi Garcia's side.
"This season was a tough one, but this Europa League represents more than the Europa League trophy — it shows the value of hard work and persistence, or keeping at it and working hard. We lost two Champions League finals (in the recent past). We didn't start the Champions League very well (this time) but reinvented ourselves in this competition. All that hard work will bear fruit in the end," Diego Simeone opined after the game.
It wasn't just down to hard work though, for Atletico Madrid's crown jewel Griezmann had a profound impact on his club's strong finish to the season. In spite of mostly being a passenger in the early days of the season, Griezmann finished with 29 goals and 13 assists in all competitions (a spectacular return of 6 goals and 2 assists in just 8 Europa League appearances).
The rumour mill is confident that Griezmann will secure a transfer to Barcelona next season, the Frenchman in the absolute prime of his career likely to aim for greater peaks of success. And rightly so, for Griezmann's penchant to change the course of crucial matches is a godsend for any club. On Wednesday, Griezmann's first goal of the night albeit came from a defensive error on Marseille's part, but it completely took the sails out of the French side.
Until then, Marseille had dreamt to write a story of fairy tale-esque proportions, to become the first French club to lift the UEFA Europa League under an electrifying atmosphere at Stade de Lyon. Griezmann's goal quickly followed by Payet's injury-forced withdrawal which reduced the former West Ham-midfielder to tears, however, quickly burst the bubble of hope, bringing the Phocaceans crashing down to reality.
As Atletico Madrid delivered yet another trademark performance, it was Marseille's inability to even put a dent on the course of the match which perhaps cast the best light on the monopoly Spanish clubs have heralded over European cup competitions in the recent seasons.
Nine of the UEFA Europa League's fifteen previous winners have come from La Liga, with the league (often termed as the most disenchanting among Europe's top five leagues) contributing to eight European winners in the last nine cup finales, Real Madrid standing a solid chance to improve on that statistic next week.
Whether Real Madrid enhance Spanish clubs' reputations in European competitions remain to be seen, but as it stands, the days of fairytale finishes by the quaint clubs etching to relive their glorious past are long over. Even when football is not ascertaining it's beauty, it is still underlining its cruelty.
Football
Liverpool have lost six times in the league this season and the Brighton debacle, coming hot on the heels of a woeful defeat at Brentford, has increased the sense of crisis enveloping Anfield.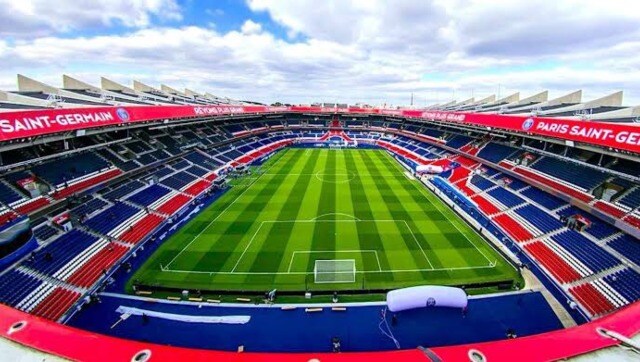 Tennis
Paris mayor Anne Hidalgo said in an interview published in Saturday's Parisien newspaper that the stadium "is not for sale" and "will not be sold" to Qatari-owned PSG.
Football
The spiky, gripping derby clash turned against Diego Simeone's side in the additional period when defender Stefan Savic was sent off.