Euro 2020: From 11 host cities to debutants Finland and North Macedonia, what's new in this edition
Ahead of Euro 2020, Firstpost.com takes a look at some of the newer features that are unique to this edition of the tournament.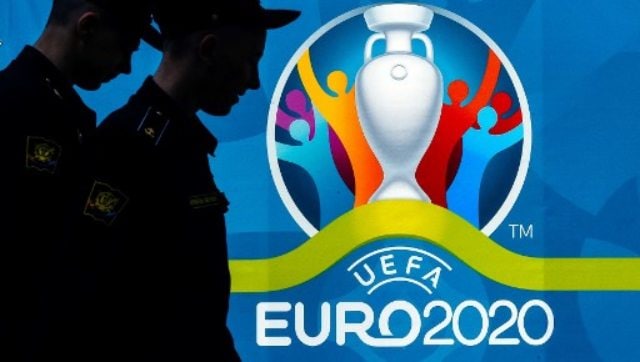 The first edition of the European Championship, then known as the European Nations' Cup, was played all the way back in 1960, and the 16th edition of the tournament will soon begin after a COVID-19 enforced delay of one year. Of course, since that time, a lot has changed about the competition, ranging from its name to the number of teams that participate in it. Even in the present day, the fine minds at UEFA continue to tinker around with the format and the rules of the competition, in their attempts to improve it to the best of their capabilities.
Ahead of Euro 2020, Firstpost.com takes a look at some of the newer features that are unique to this edition of the tournament:
A truly continental experience
It's been public knowledge for quite a while that this edition of the tournament would be a little different than most. Seeing as the 2020 Euros were meant to be played on the 60th anniversary of the first edition, UEFA announced in 2012 that it would be hosted across several different destinations on the continent. After a round of bidding, 13 cities in 13 different European countries were chosen: Amsterdam, Baku, Bilbao, Brussels, Bucharest, Budapest, Copenhagen, Dublin, Glasgow, London, Munich, Rome and Saint-Petersburg.
Brussels was the first of these cities to then be rejected, as massive delays in the construction plans for a new stadium led to their hosting rights being revoked in December 2017. In April 2021, Dublin became the second city to miss out on a chance to host matches in the tournament, as local authorities failed to ensure that fans would be allowed to attend, due to the COVID-19 protocol set in place by Ireland. Spain were also pressed into changing their host city from Bilbao to Seville for similar reasons.
VAR conquers Europe
Despite being involved in a fair amount of controversy, VAR seems to be here to stay, and the 2020 Euros will see it implemented in the tournament for the first time. A VAR team will consist of a video assistant referee (the lead official who speaks directly with the on-field referee), an assistant video assistant referee, an offside VAR (who reviews all offside situations) and a support official. The 17 VARs and six offside officials will work out of UEFA's base in Nyon, Switzerland.
COVID-19 regulations
COVID-19 has deeply impacted all manner of sporting action across the globe, and it's no surprise that the pandemic has also forced UEFA to implement several rule changes to combat its effects. In keeping with norms followed by most major leagues, the UEFA Executive Committee approved the use of a maximum of five substitutions on 31 March. A sixth substitution will be allowed should the match enter extra time. However, the five changes allowed in regulation time can only be made during three occasions, i.e. a team will have to send in two players at a time if they wish to use up the entire quota of substitutions.
This change to the number of substitutions was made due to massive fixture congestion caused by the COVID-19 pandemic, and it is among a series of initiatives meant to ease the workload of players. Another such initiative is the expansion of squads to 26 players, which gives managers the power to call upon a wider selection of players.
There are also numerous rules in place to maintain the security of bio-bubbles in the venue, while attempting to ensure that matches go ahead as planned. Should players or staff in a team be placed into isolation after testing positive for COVID-19, matches will still go ahead as long as there 13 available players, including a goalkeeper. If however, a team cannot field a full team, the match may be rescheduled to a time within the following 48 hours. If a team is still unable to compete, it will be considered a forfeit and a 3-0 win will be awarded to their opponents.
Starring debutants Finland and North Macedonia
Finland and North Macedonia will be making their debuts at Euro 2020, in what is a first appearance at a major international football tournament for both nations. Finland booked their spot in 2019, with a 3-0 win over Liechtenstein, which helped them finish second in Group J, behind group-leaders Italy. Since then, they've had a couple of big results, including memorable wins over Ireland and Bulgaria in the UEFA Nations' League, as well as a 2-0 win against 2018 World Cup winners France in an international friendly. Unfortunately for the Scandinavians, their form has dipped in 2021, and they will be heading into the Euros on the back of three successive defeats.
North Macedonia, meanwhile, finished third in their table, after being beaten 0-2 by Poland and 1-2 by Austria during the qualification campaign. While it appeared as though their quest to play in a major continental football tournament was over, their impressive performances at the UEFA Nations' League gave them the opportunity to participate in the play-offs for Euro 2020 qualification. In the play-offs, they defeated Kosovo and Georgia to qualify for the tournament, with veteran forward Goran Pandev playing a pivotal role. North Macedonia head into the tournament in excellent form, having lost only one of five matches they have played in 2021. They will also take much confidence from their win over Germany in a FIFA World Cup 2022 qualifier.
India
A decrease of 2,335 cases was reported in the active COVID-19 caseload in a span of 24 hours. India now has 1,43,988 active cases of coronavirus
India
Coronavirus infections among children and adolescents typically cause less severe illness as compared to adults, according to the WHO, the government informed the Lok Sabha on Friday.
Football
In a Premier League statement, club captains said that instead, they would bend before selected games, "and in so doing we continue to show solidarity for a common cause".