Euro 2016: Just three more games for the title, no reason why Gareth Bale's Wales can't do it
Realistically, Wales have beaten Northern Ireland because of one piece of class from their best player - Gareth Bale.
The first half of this Wales vs Northern Ireland sort of looked like a game of football. If you squinted and watched while distracted by Candy Crash Saga on your iPhone you might even have enjoyed it, but it was about as scrappy as an undergraduate's effort at a philosophy essay written three hours before the deadline while still drunk from the night before.
Both Wales and Northern Ireland looked a touch overawed by the magnitude of this match, the most important either team has played in decades. Neither of these teams have played in a quarter-final of a major football tournament since the 1958 World Cup. Whatever the result, one of these British nations would have gone further than they had in the last half century in a global tournament.
There was a lack of quality in passing, shooting and attacking in general in the first half. Wales had more of the ball but Northern Ireland had more shots on goal. This was 45 minutes of football that was gruelling to watch for the neutral and for the fans of these two teams, but for different reasons.
For Welsh and Northern Irish fans it was nerve wracking intensity, for everyone else it was scuffed passes, poor shots and an all-round gritty mess. Things had to improve in the second half, and in fairness to both these sides the entertainment level was markedly improved after the interval, even if there was still an absence of real quality.
Northern Ireland were doing something throughout this match that the Russians had spectacularly failed to manage in Wales' last group match. They found a way to keep Bale quiet without allowing their defence to be dragged towards him and thereby allowing width into which the Welsh could attack. They were organised and disciplined in their attempt to douse the threat of the Real Madrid man.
While their efforts to keep Bale out of the game were almost completely successful, he is far too talented a winger to remain absent for entire 90 minutes, even if the opposition are determined and organised. When a goal came it was Bale who created it. Aaron Ramsay played the ball out to Bale on the left wing. Bale then fired in a cross that was perfectly placed to run along the floor inside the six yard box. Gareth McAuley slid in to attempt the clearance but could only end up poking it into his own net. Even if he hadn't got a touch it wouldn't have mattered as Hal Robson-Kanu, making a run behind him, would have tapped it in easily. There was no fault from the defender, the quality of the cross was just that good.
It was a pinpoint ball from a global footballing superstar and that cross was the difference between these two teams. The only other time anyone came close to scoring was Bale again, this time a rasping free kick that dipped over the wall and produced a fine save from keeper Michael McGovern.
Northern Ireland performed well in this game, the issue that they had was they did not have enough of an attacking threat to find a goal. For large swathes of the match they were the better team. Michael O'Neil has done a fine job at moulding a team that works incredibly hard for each other. They topped their qualifying group, they made it to the second round of the European Championships. It is a real shame that for them and for the tournament that they are going our, their fans and their footballers have added so much to this event.
This is still a young Northern Irish team and this won't be the last time that they make an impact on the global stage. If they play as well as they did in World Cup qualification, in the games that decided the makeup of this tournament, they have a good chance of making it to Russia in 2018.
For Wales, the next game will be either against Hungary or Belgium, teams that have respectively been a surprise and a disappointment. They will have a good chance against either of these teams, but they will need to be better than they were today. Realistically they have beaten Northern Ireland because of one moment of brilliance from their best player.
There is a slight concern over their captain Ashley Williams who seemed to suffer a shoulder injury when he collided with teammate Johnny Williams. Williams is one of those players that seems to draw fouls from every team he faces, today it was his own skipper than floored him in a bone-crunching impact. Hopefully there will be no lasting impact for either man.
A first major tournament since 1958 for Wales is now also a first Welsh major tournament quarter-final in last 58 years. They are now three games away from winning the whole thing. Why can't they?
Sports
Dheeraj, who had excelled during the 2017 FIFA Under-17 World Cup at home, made a whopping 26 saves in five matches to top the goalkeeping chart of the West Zone group league stage.
Sports
Flick, whose successful reign as Bayern manager will come to an end this season, has got the backing of Germany team director Oliver Bierhoff.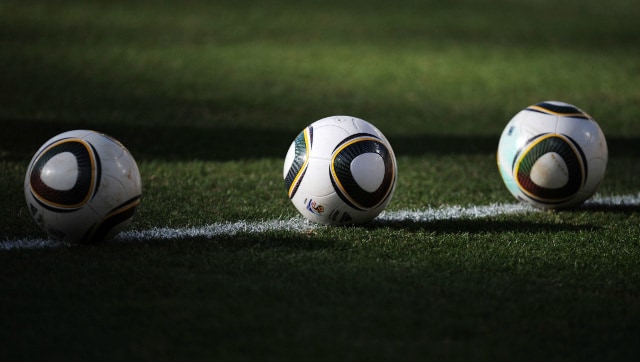 Sports
Bose died at the Indian Spinal Injury Centre at Vasant Kunj on Saturday evening. He was in his early 70s.