Euro 2016: Iceland's favorite commentator is back and he wants England to leave Europe
Iceland's favorite commentator is back as Gudmundur Benediktsson roasted an English defeat with aplomb. Brexit references may have also been thrown about!
Iceland shocked the world with a 2-1 victory over England in what will be billed as the upset of the tournament. England, with its list of high-profile players, just couldn't do enough on Monday night to secure a win against a country that is smaller than Leicester in terms of population.
But none of this is the focus of Iceland's historic win, with the spotlight resting on one man alone. And he wasn't even on the pitch on Monday.
Commentator Gudmundur Benediktsson has successfully become the most popular broadcaster in the world, if not the shrillest. His epic screech at the end of Iceland's win over Hungary that helped the minnows qualify for the last-16 stage made headlines, and now it is the English who were at the receiving end of his screams.
"You can leave Europe! You can go wherever the hell you want!"

Icelandic commentator after win. Voice of #Euro2016 pic.twitter.com/7EaLD3kV3t

— Gissur Simonarson CN (@GissiSim) June 27, 2016
"Live the way you want England. Iceland is going to play France on Sunday. France Iceland! You can go home! You can go out of Europe! You can go wherever the hell you want," said Benediktsson, as translated by Gissur Simonarson CN.
Brexit has been used in many references but clearly this takes the cake. After all, England somehow managed to leave Europe twice in a week.
"This is done! This is done! We are never going home! Did you see that? Amazing! I can't believe it! This is a dream. Never wake me from this amazing dream!" he screeched in his signature ear-splitting register as reported by ABC News.
A complete translation of the video was done by Gissur Simonarson CN on his Twitter account.
PT: Many people have asked me to do a translation of this. Here you go.#ISL vs. #ENG#Euro2016pic.twitter.com/s96x0PWp46

— Gissur Simonarson CN (@GissiSim) June 27, 2016
What a ride it has been for Iceland! They now go up against hosts and the pre-tournament favorites France. Another win there and Iceland might suddenly go from being minnows to being the team to beat.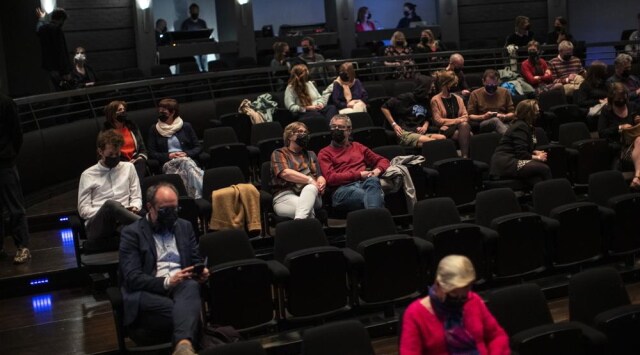 World
Belgian authorities are organising test events but have not yet given venues and their workers a solid green light to reopen.
Sports
Didier Deschamps captained France to a World Cup and European Championship double as a player.
First Cricket News
Silverwood believes the rest and rotation policy England are adopting with their players also applies to the coaching staff.