Euro 2016: From Harry Kane to Manuel Neuer, how football players reacted to Brexit
Brexit reaches Euro 2016 as foreign players expressed their shock' at Britain had voted to break away from the European Union.
Paris, France: At the European football championships on Friday it was left to players from the rest of Europe to express shock that Britain had voted to break away from the European Union, also known as Brexit.
As the news broke in France, where the 16 remaining teams are preparing for the first knockout round of the continent's football extravaganza, Italians and Germans spoke of their sadness at Britain's decision.
Yet England striker Harry Kane, perhaps conscious that his replies would be picked over for any political leanings, said his teammates were not "focused" on the result.
"Obviously we woke up today and saw the news and a few of the lads were talking about it," Kane told a press conference at England's base camp near Paris.
"But I don't think the lads are too focused on it to be honest. The Euros is the main thing, trying to progress and do well in that.
"I don't think any of us know too much about it to comment on it. We'll just have to wait and see what happens."
Italy, too?
Italy defender Giorgio Chiellini though said his team were "shocked" and expressed concern that the result in Britain could have a contagious effect in Europe.
"We're all a bit shocked. We all went to bed thinking the Remain would win. Unfortunately, that's not what happened," he said.
"I think the major worry is, more than anything, the domino effect it could have. It might prompt other states to try to vote out. Maybe others will follow."
Chiellini said he feared Italy might have come to the same decision in a referendum.
"In general, when there's a situation in which people are unhappy, they vote to change it," he said.
"But in all seriousness, I'm not sure Italy would survive such a decision to vote to leave Europe."
British people chose by 52 percent to 48 percent to quit the EU after four decades of membership, sending markets into turmoil and prompting Prime Minister David Cameron -- who had backed the failed 'Remain' campaign -- to resign.
O'Neill's regrets not voting
Michael O'Neill, the coach of Northern Ireland -- one of the countries directly concerned by the result -- said he was kicking himself for failing to cast a ballot.
"I personally made an error because I didn't give myself an opportunity to vote by postal vote, so I'm disappointed with that myself for that," O'Neill said Friday.
He said his players were too preoccuped by their last-16 match on Saturday against another of the United Kingdom's smaller nations, Wales, to worry about Northern Ireland's uncertain future.
"I don't think our players are too concerned about (the referendum result) in this moment in time, their focus is on the game and their football," he said
Neuer, Cech weigh in
Germany goalkeeper Manuel Neuer said he was saddened by the referendum result.
"I grew up at a time when it was normal that the EU stood together," the 30-year-old said.
"I can't say anything about the politics, but I think it's sad that Britain and England no longer have that feeling of unity."
.@GMB It looks like the biggest decision in the history of this country was made based on fake campaign and lies ... https://t.co/8PWLqdnqLq

— Petr Cech (@PetrCech) June 24, 2016
What former players had to say
Feel ashamed of my generation. We've let down our children and their children.

— Gary Lineker (@GaryLineker) June 24, 2016
A vote for Farage, Boris & a recession well done to the over 50's for thinking of the future!

— Jamie Carragher (@Carra23) June 24, 2016
Very, very surprised at the leave vote. Never saw that coming. Thought we'd remain.

— Joseph Barton (@Joey7Barton) June 24, 2016
England fans at Euro disappointed
England supporters gathering in Nice ahead of the last-16 match against Iceland on Monday roughly reflected the breakdown of the British vote.
Tom Ratherem, 28, from Milton Keynes in southeast England, told AFP: "I was shocked and disappointed when I woke up. Now it has happened, what happens now?"
Some fans at England matches at Euro 2016 have chanted anti-EU songs, but 30-year-old Rob Flynn was not among them.
"Many of the English fans who go to away games are probably of the demographic who voted 'Out'," Flynn, a health worker from Middlesbrough in northeast England, said.
"Many will do so for anti-Cameron reasons, without maybe thinking of the next step."
But Nigel Herrick, 59, an England supporter from London, said he was delighted with the result.
"I voted 'Out', not because of immigration, but purely economic reasons," he explained.
"For me the EU doesn't work economically, we needed to send a message and I think we've done that."
With inputs from agencies 
Sports
Giggs pleaded not guilty to an allegation he was violent and engaged in behaviour towards his ex-girlfriend including isolation, belittling, humiliation, harassment, degradation and abuse during a 13-minute hearing at Manchester Magistrates' Court.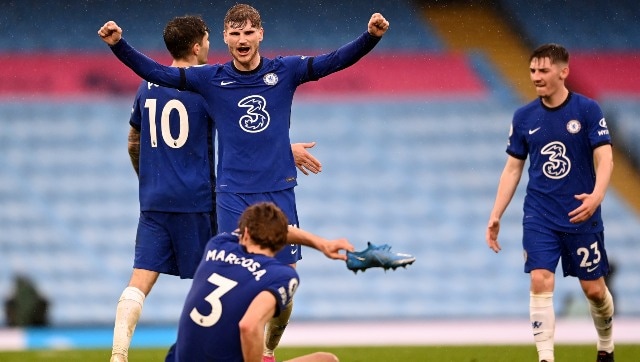 Sports
Raheem Sterling gave the home side the lead at the empty Etihad Stadium just before half-time but Hakim Ziyech levelled in the second half and Marcos Alonso bundled in the winner in the dying seconds.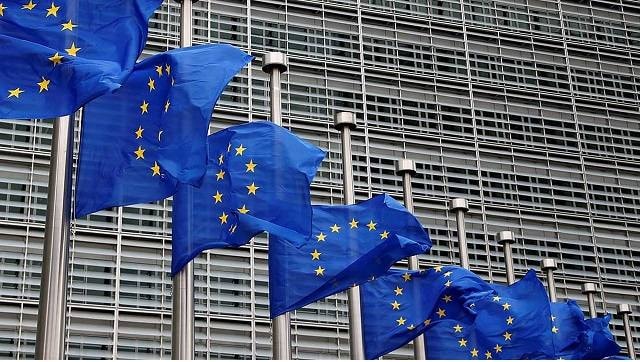 World
While the US has kept a tight lid on exports so it can inoculate its own population first, the EU has become the world's leading provider, allowing about as many doses to go outside the 27-nation bloc as are kept for its 446 million inhabitants