End of chaos? PCB chairman Shaharyar Khan considering retirement in August
The chairman of Pakistan Cricket Board (PCB) has indicated he might step down on August 20 after completing two years in office.
Karachi: The chairman of Pakistan Cricket Board (PCB) has indicated he might step down on August 20 after completing two years in office.
"Mind you I have taken no final decision as yet on whether I will step down or continue but when I was initially appointed as chairman, the patron in chief gave me a two-year tenure which ends on August 20th," PCB chief Shaharyar Khan told PTI on Sunday.
Khan minced no words in expressing his disappointment at the prevailing cricket culture in Pakistan.
"It is disappointing and drags you down that every time the team does not do well the knives are out for the board officials. If anything after the World T20, Sri Lanka who were the defending champions, Australia and England should all have been more disappointed than us at not performing well in the event. But in Pakistan the board is held responsible for everything," he said.
Khan said people needed to understand the board was there to facilitate the players, improve the cricket structure and earn revenues for cricket development and players.
"We can only make the best appointments of technocrats the rest is up to them we can only facilitate them and we have been doing that regularly. If the team is not performing how can you hold board officials responsible for something the players and coaches are supposed to deliver," he said.
Khan made it clear he never craved for the job of PCB chairman.
"I lead a quiet retired life and I enjoy teaching assignments. I didn't need this job as I had already headed the board and I don't take any salary. but two years back when cricket matters had gone to the Supreme Court the Prime Minister and Najam Sethi told me to come in and I initially agreed only for a year. But they told me I should be there for atleast two years as one year was not enough to get things done," he said.
Khan said he had faced lots of pressure in his career as a diplomat.
"I can take the pressure but obviously at my age it becomes exhausting for me. But it is my earnest desire to see things improve in Pakistan cricket to see our team doing well and most of all to see us resume bilateral cricket ties with India. These are challenges for me."
Khan confirmed he had at one stage decided to step down but was persuaded to continue till 20 August.
"I will be going to England for my annual vacation and will come back fresh and then take a decision whether I should continue or not when my term expires," he said.
"There is no doubt we have fallen behind other cricket nations and we need to make up time. We are confident that with a new management set up in the team, new selectors and administrative changes in the board's cricket department things will improve soon."
Sports
There have been calls for boycott of Chinese products after face-off between the armies of the two countries in eastern Ladakh last year.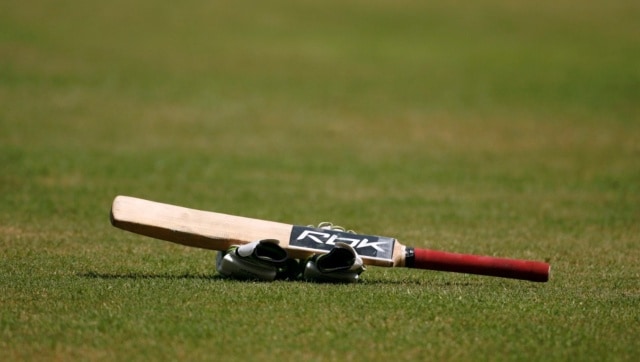 First Cricket News
The inaugural edition was won by Jaffna Stallions, who were led by Thisara Perera.
First Cricket News
It is understood that all the Standard Operating Procedures (SOPs) that will be followed by the Lanka-bound squad will be same as those of the first team currently in the United Kingdom for the World Test Championship final and five-match series against England.