Egyptian players bag seven out of eight semi-final places in WSF World Junior Squash Championship with dominant performance
Egyptian players showed their dominance by securing all but one of the semi-final berths at the WSF World Junior Squash Championship held in Chennai, with English player Lucy Turmel the only non-Egyptian woman to reach the semis.
Chennai: Egyptian players dominated proceedings in the ongoing WSF World Junior Squash Championship in Chennai, filling all but one of the semifinals berths on offer.
While the men's semifinals will be an all-Egyptian affair, Lucy Turmel of England is the only non-Egyptian in the semis of the women's section. As the action moved to the Express Avenue mall in Chennai, the top-seeds in both events advanced without much trouble.
The men's top seed Marwan Tarek, the defending champion, marched ahead with a clinical 11-8, 11-1, 11-5 win over compatriot Mostafa Montaser (5/8 seed) in 31 minutes. The top-seed and favourite in the women's draw, Rowan El Araby overcame the early challenge from fellow Egyptian Hana Moataz (5/8 seed) to win 12-10, 11-6, 11-3.
Meanwhile, the impressive run of Singapore's Indian-origin player Sneha Sivakumar ended with a straight games loss to Lucy Termel.
Sneha Sivakumar, who had pulled off two wins over seeded opponents in previous rounds, went down 5-11, 8-11, 8-11.
The men's quarterfinal between Mostafa El Serty (3/4 seed) of Egypt and Malaysia's Darren Rahul Pragasam was a long-drawn affair. The energy-sapping encounter saw El Serty bounce back after being down by two games to one to oust his rival 4-11, 13-11, 6-11, 12-10, 11-6 in 57 minutes.
Later, second-seed Mostafa Asal held off Mexico's Leonel Cardenas 12-10, 11-7, 11-9 to reach the semifinals. Similar was the fight between two other Egyptians Jana Shiha and her lower seeded opponent Farida Mohamed. Five games of ebb and flow saw Jana managing to clinch the match.
Sports
Like many others in this sport, Shawn Porter is a good fighter. A really good fighter. To his credit, he's been willing to do what few others have. Step up and fight the best. Challenge himself. Win, lose or draw.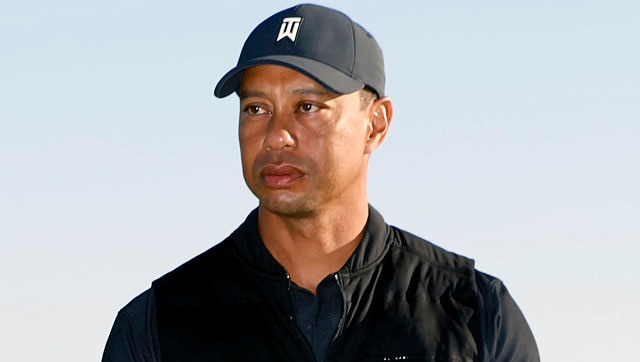 Sports
Woods, 45, told Golf Digest in an interview on Monday his days as a full-time professional golfer were over, saying that he would pick and choose tournaments from now on.