Egypt continue dominant run in WSF World Junior Squash by beating England to win boys' team title
The Egyptian team has continued its dominant form by beating England to win the boys' team championship in Chennai, with Marwan Tarek and Omar El Torkey winning against English opposition.
Chennai: A formidable Egypt defeated England 2-0 to win the boy's title at the WSF-World junior squash team championship in Chennai on 29 July.
Marwan Tarek, who lost the individual championship final last Monday, defeated Nick Wall in straight games. The first game saw Tarek poised to win easily before Wall fought back to 10-all. The Egyptian, however, snatched it on extra points and rode the momentum to seal the tie.
In the second match, Omar El Torkey overcame stiff challenge from Sam Todd in the first game before running away with the next two to clinch the top prize. Top seed Egypt, which was featuring in an eighth successive final, lifted the title for a fifth time. England, the third seeds, were denied a repeat of their 2002 victory in Chennai.
Marwan said he was happy that he could contribute to Egypt's triumph."After losing the singles final I was keen do well here," he said.
Coach Ahmed Mohamed Motany said the team was eager to win the title after losing the final to Pakistan two years ago. "We were eagerly looking for this win. After losing the title two years ago to Pakistan, winning here was our main goal. I am happy the boys did it," he added.
Czech Republic and USA finished third and secured the bronze medal, with hosts India finishing 11th overall.
Sports
Dan Evans' surprise 6-2, 7-5 loss to world number 143 Tomas Machac left Britain needing to fight back to secure a second straight win and take top spot in Group C.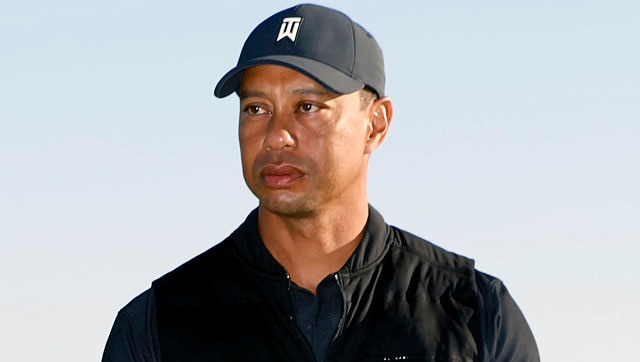 Sports
Woods, 45, told Golf Digest in an interview on Monday his days as a full-time professional golfer were over, saying that he would pick and choose tournaments from now on.