EFL Championship: Aston Villa manager Dean Smith expects assistant coach John Terry to make big impact
Former Chelsea defender John Terry has begun his career as a coach with Aston Villa, the team he played for last year and led to a playoff. He will work under new manager Dean Smith.
London: New Aston Villa manager Dean Smith has backed John Terry to make a big impact after the former Chelsea star joined the Championship club's coaching staff.
Smith became Villa's fifth permanent manager in the last three years when he left Brentford to replace the sacked Steve Bruce last week. Terry, who played for Villa last season, has been appointed as Smith's assistant, along with Richard O'Kelly who has also moved from Brentford.
The 37-year-old turned down an offer to continue his playing career with Spartak Moscow earlier this season and announced his retirement just before making his return to Villa Park.
Smith believes Terry's glittering career as a decorated defender with Chelsea and England will make him an invaluable resource to draw on as he tries to lead Villa back to the Premier League. "When I was at Brentford I worked with Richard and Thomas Frank, it's only natural you have another one on the coaching team to work with," Smith said on Monday.
"John has a wealth of experience, we all know he has played at the top level and has always been interested in coaching. It was nice to get out on the grass with John and Richard and work with the players," he added.
Terry was part of the Villa team beaten by Fulham in last season's Championship play-off final at Wembley. He has been involved with training Chelsea's academy youngsters since leaving Villa last term, but was itching to become involved with a senior side.
"Coming here Richard and John will be involved in everything. Team selection, training, coaching, planning. I have an open door policy and I will take advice and opinions," Smith added.
Terry's former Chelsea team-mate Frank Lampard took his first managerial job at Derby this year. But ex-England captain Terry is content to work his way up the ladder, according to Villa chief executive Christian Purslow.
"It's obvious having been at Aston Villa last season, John has really understood what the club is all about and familiarised himself with it," Purslow said, adding, "he is going to help Dean very much in the early days. It's tremendous a great footballer has dedicated himself to try to become a leading coach. That's the first step on the long journey."
Terry won five Premier Leagues, five FA Cups and the 2012 Champions League during his time at Stamford Bridge. Villa are currently 15th in the Championship table, four points adrift of the play-off places.
Football
The Nations League ties were the last match for the World Cup-bound teams before the competition starts in Qatar on 20 November.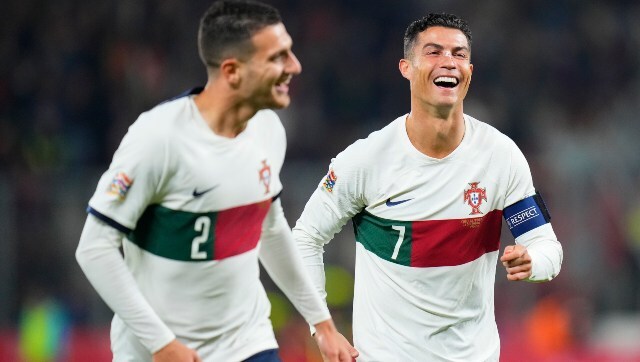 Football
After beating the Czech Republic in Nations League, Portugal moved two points ahead of Spain in Group A2 before the neighbours meet in Braga on Tuesday in a winner-take-all clash to see who advances to the tournament's final four next June.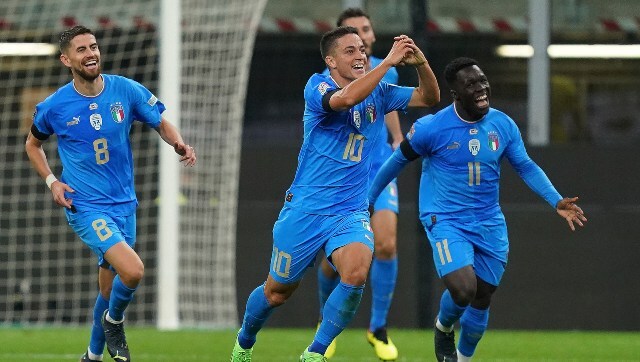 Football
Hungary host Italy with both teams fighting to finish first in their group and qualify for the Final Four of Nations League in June next year.