Eden Hazard can still improve: Antonio Conte feels there is more to come from Chelsea's talisman
Chelsea's revitalised winger Eden Hazard has been challenged to step up his performances even further after making an impressive start under new Blues boss Antonio Conte.
London: Chelsea's revitalised winger Eden Hazard has been challenged to step up his performances even further after making an impressive start under new Blues boss Antonio Conte.
Hazard, England's Footballer of the Year in 2015, endured a difficult campaign last season when Chelsea finished 10th in the table, Jose Mourinho was sacked and the Belgian international failed to score a Premier League goal until May.
However, the former Lille player appears to have rediscovered his mojo.
There were glimpses of a revival at the end of last season under caretaker manager Guus Hiddink and again at Euro 2016 despite Belgium's quarter-final exit.
Now, with Conte in charge and stability restored at Stamford Bridge, the 25-year-old, who captained his country in France, has started the new season in sparkling form.
He scored a superb goal after only nine minutes as Chelsea beat Burnley 3-0 on Saturday to make it four successive victories in all competitions and leave the Blues flying high in the Premier League table.
Further goals from Willian and Victor Moses completed a hugely encouraging victory for Chelsea, but there was no doubt that Hazard was the inspiration.
"Eden is a fantastic player, working very well with a great attitude. After the first day, I saw this. I saw his will to work and improve and find a good shape very quickly," Conte said.
"I can also say that his performance can still improve. But I'm pleased with his commitment and work-rate – and the same goes for all the players. The attitude is good and I like this."
Great talent
Hazard's performance in Chelsea's latest win hints at good things to come for the Blues, who are hoping to challenge for the title this season despite the huge amounts of money spent by rivals such as Manchester United and Manchester City.
Conte, who came straight to Stamford Bridge after guiding Italy to the quarter-finals of Euro 2016, has totally transformed that atmosphere in west London – and getting the best out of Hazard could be the key to future success.
"I'm pleased for him, but also for Pedro as a winger too," said Conte, who brought the former Barcelona wide man on against Burnley and saw him set up the third goal a minute from time.
"These are players with great talent, fantastic in one versus one. When you have these players with great talent, it's good for me to put them in the best condition to excite with this talent.
"We are working on these aspects, to put the players in the best condition to show their talent."
The only frustration for Conte is that after such a quick start to his new career in England he has to face an international break as most of his players head off to play for their countries in World Cup qualifying matches.
"It's a pity that now there is this international break. After three wins, I wanted to continue playing games. But we have to stop, " said Conte.
"Starting the season with three league wins and one in the cup is good for the confidence of the players, the fans, for the club, for me."
Meanwhile, Burnley manager Sean Dyche knows he needs to move quickly in a very difficult transfer market to prevent his side losing heavily at places like Stamford Bridge in future.
"It's tough," he said. "That's the reality of where we're at as a club. It's a tough market.
"I'm hearing that from managers across the board. But we'll keep on trying."
One player who does look on his way to Burnley is Chelsea reserve striker Patrick Bamford, who has been lined up for a season-long loan.
"It's looking that way. It's not done, but it's looking that way," Dyche said.
Football
Sheriff, who play in the Moldovan championship, are due to play in the first qualifying round of this year's Champions League against Bosnian club Zrinjski Mostar on 6 and 13 July.
Football
Today, on the occasion of Lionel Messi's 35th birthday, let's have a look at some of his adorable photos with his family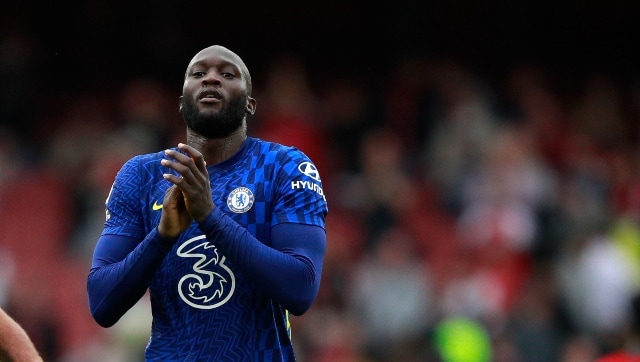 Sports
Lukaku ended this season as Chelsea's top scorer with 15 goals, but the former Manchester United and Everton player scored only eight times in the league.