Dutee Chand wins 100m gold on comeback; Inderjeet, Lalita set new meet records
The broad grin was back on Dutee Chand's face as the Railways sprinter reigned supreme on a day when three meet records were set in the 55th National Open Athletic Championship
Kolkata: The broad grin was back on Dutee Chand's face as the Railways sprinter, making a comeback after winning a landmark gender case, reigned supreme on a day when three meet records were set in the 55th National Open Athletic Championship at SAI Complex in Salt Lake, Kolkata on Thursday.
Slow off the blocks, the sprinter from Odisha came into her elements midway into the 100m lane, edging past her state and teammate Srabani Nanda just before the finish line with a time of 11.68 seconds, not very far from her personal best of 11.62.
"I feel really relieved. I have been training really hard, three times a day," Dutee said dedicating the win to sports minister Sarbananda Sonowal.
"He has done a lot for me when I was in a crisis situation. I also thank KIIT University and Odisha Olympic Association who have stood beside me in this ordeal," the 19-year-old added.
The Railways sprinter, who had won 100m and 200m double in National Open Athletics Ranchi 2013, was banned since last summer after failing a hormone test.
But the Court of Arbitration for Sport, in its July verdict, suspended the "hyperandrogenism" rules, which will be scrapped if IAAF cannot provide new evidence.
Top Indian athletes Lalita Babar (3000m steeplechase), Inderjeet Singh (shot put) justified their reputation to shatter two meet records, while a third was set by promising Haryana javelin thrower Neeraj Chopra.
Having made history in last month's World Championship where she qualified for the Olympics and became the fourth athlete to make final in a World meet, Lalita was the first to set the record in the morning when she clocked 9:39.83 en route to gold.
The timing was enough to better last year's record of 10:08.50 by teammate Sudha Singh who stood second.
"I was extremely cautious as I did not want to injure myself but at the same time I was confident of a record and make my department proud," the Railways athlete told PTI after her win.
Inderjeet Singh, who has also qualified for Olympics, threw 19.82 metres to erase Bahadur Singh's 12 year old feat of 19.59.
Towards the fag end of the day, Neeraj Chopra set the third national meet record when he threw the javeliln at a distance of 77.67, bettering the previous best of 77.39 by Harminder Singh of Police.
The second day's proceedings however belonged to ONGC athletes who bagged five gold, two silver and two bronze to climb to second place behind Railways who continued their march to consolidate the top spot on the medals tally with the day's quota of four gold, three silver and four bronze medals.
Overall, the Railways athletes lead the tally with seven gold, five silver and eight bronze medals, while ONGC have their share of six gold, six silver and two bronze medals.
Results (Day Two)
Men's:
100m: 1 Manikandan Raj (Railways; 10.70), 2 Jyothi Shankar (Services; 10.73), Mohit (ONGC; 10.74).
110m Hurdles: 1 Siddhanth Thingalaya (ONGC; 13.96), 2 Surendhar (Tamil Nadu; 13.99), 3 Akhil Johnson (Services; 14.35).
Long jump: 1 K Prem Kumar (Railways; 7.74m), 2 Mehakpreet Singh (Punjab; 7.60m); 3 Yugant Shekhar Singh (Uttar Pradesh; 7.58m).
Javelin throw: 1 Neeraj Chopra (Haryana; 77.67 NMR), 2 Rohit Kumar (ONGC; 76.47), 3 Samarjeet Singh (ONGC; 75.14).
3000m staplechase: 1 Naveen (Services; 8:42.79), 2 Jaiveer Singh (Services; 8:49.53), 3 Sachin Patil (Railways; 8: 51.03).
Shot put: 1 Indrajeet Singh (Haryana; 19.82 NMR), Om Prakash Singh (ONGC; 17.96), 3 Tajinder Singh (Punjab; 17.87). 400m: 1 Arokya Rajeev (Services; 45.70), 2 Manas Y (Services; 46.71), 3 Dhartun (Tamil Nadu; 46.88).
1500m: 1 Ajay Kumar Saroj (ONGC; 3:47.33), 2 Sandeep Kumar (Services; 3:47.83), 3 Jinson Johnson (Services; 3:49.13).
Decathlon: 1 Daya Ram (Services; 6366 points) 2 Narender (Services; 6331), 3 Abhishek Shetty (Railways; 6089).
Women's:
100m: 1 Dutee Chand (Railways; 11.68), 2 Srabani Nanda (Railways; 11.70), 3 Jyoti H M (Karnatka; 11.96).
110m Hurdles: 1 Gayathry (Tamil Nadu; 14.16), 2 Sajitha K V (Kerala; 14.27), 3 Shivangi Rawat (ONGC; 14.82).
400m: 1 M R Poovamma (ONGC; 53.55), 2 Debashree Maju (West Bengal; 54.54), 3 Sini Jose (Railways; 55.57).
20km walk: 1 Khushbir Kaur (ONGC; 1::49:09.00), 2 Karamjit Kaur (Railways; 1::49:36.00), 3 Shanti Kumari (Railways; 1::50:44.00).
3000m steeplechase: 1 Lalita Babar (Railways; 9:39.83 NMR), 2 Sudha Singh (Railways; 9:47.31), 3 Preeti Lamba (ONGC; 10:43.03).
1500m: 1 Sugandha Kumari (West Bengal; 4:24.45), 2 Chitra P U (Kerala; 4:25.61), 3 Lily Das (West Bengal; 4:26.90).
PTI
Find latest and upcoming tech gadgets online on Tech2 Gadgets. Get technology news, gadgets reviews & ratings. Popular gadgets including laptop, tablet and mobile specifications, features, prices, comparison.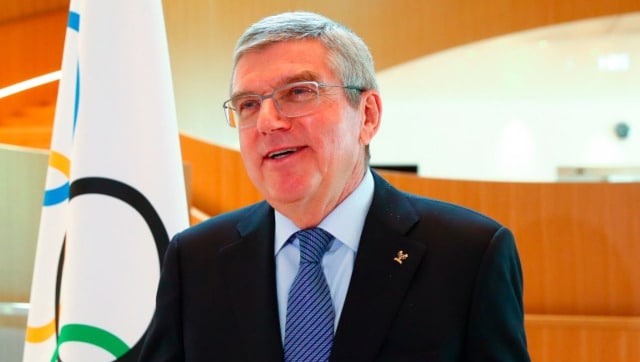 Sports
Bach was named the winner of the Seoul Peace Prize last month and was scheduled to receive the award in person Monday.
Sports
"It's great to have a great balance of youth and experienced players in our defence line. We are guiding the youngsters to get even better at their game and I am sure after a few months we will get even better as a defence unit," Ekka said.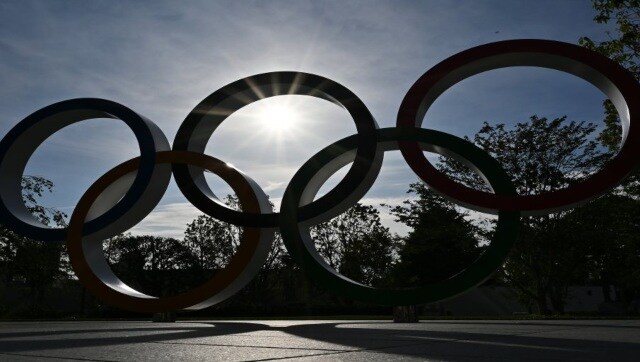 Sports
The competition, which has been under discussion for months, will have strict anti-infection measures in place.