Dubai Tennis Championships: Grigor Dimitrov hopes to recover from illness to take advantage of depleted draw
Grigor Dimitrov will count on a complete recovery from a brief illness as he plays as top seed at the upcoming Dubai Championships.
Dubai: Grigor Dimitrov will count on a complete recovery from a brief illness as he plays as top seed at the upcoming Dubai Championships.
"I'm getting out there. It's still been a little up and down," said the Bulgarian, who arrived on Wednesday. "I came here a little bit earlier to acclimatise to the conditions.
"I'm still talking a little nosey here," Dimitrov said on Sunday, still hoarse from the virus which left him out of energy as Roger Federer dominated last week's final in Rotterdam.
"But I'm better, overall better. Pretty much been practising every single day. That helps me just push through days. Hopefully with each day, I'm going to be better and better."
The world number four heads the field at the Aviation Club and said that despite the absence of world number one Federer, the event still presents opportunities and challenges.
Federer, a seven-time winner of the event, will concentrate on his March title defences at Indian Wells and Miami and will not make the trip this month to his winter training base in the Gulf.
"I think always these kind of draws are creating very big opportunities for everyone to do their best, to do better, to push themselves more," said Dimitrov, who heads Lucas Pouille and Roberto Bautista Agut in the seedings.
"One of the most important things for me has been to really focus on myself, to start to build up again.
"My goal is to be better with each match. This is what I did the last week, the week before. I feel like this is the key that I really need to focus on," said the Australian Open quarter-finalist.
"Anyone here can come out and play unbelievable. Maybe it's their day. On any given day they can just produce a different tennis."
As top seed, Dimitrov is wary of an ambush at an event where he has never won a match after losing in the 2011 first round.
He said his long absence was not planned, it just happened.
"It's always nice to mix and match a little bit. I always like my routines. I've played certain tournaments throughout all the years.
"There comes a time that it's good to improvise, to try something new. It's a big tournament. It's a 500 event.
'Nothing to lose'
"I'm here to play, to win. I need points. I need everything. Also it's warm conditions, outdoors. It's great also to prepare for Indian Wells, Miami."
Dimitrov said that with such an open field, there are no solid predictions about what could happen on court.
"In a way, players have nothing to lose when they play against a higher seed. They're a bit more loose, a bit more freely swinging.
"All these things are adding up to the occasion. That's why I think you have to be ready. You should never underestimate an opponent you play."
The top seed opens against Tunisian Malek Jaziri, in a first-time meeting.
"For sure I need to be ready. Every opponent you play, you cannot underestimate.
"I'm just really, really focused even a bit more on myself, on the way I'm going to recover, just position myself this week."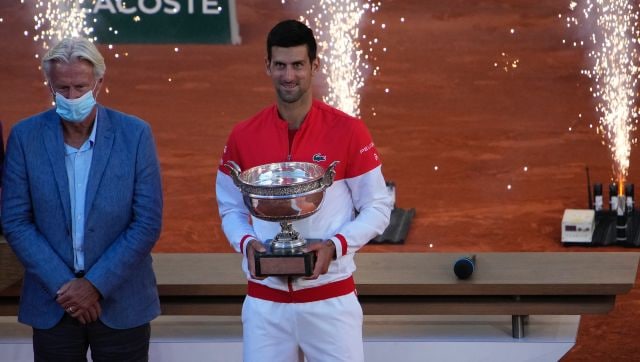 Sports
Some of the standout stats after Novak Djokovic won his second French Open title, 19th Grand Slam title at Roland Garros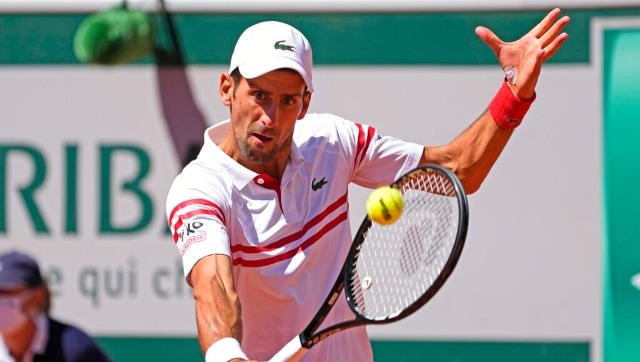 Sports
Here's how Twitter reacted to Novak Djokovic's impressive come-from-behind win over Stefanos Tsitsipas in the French Open 2021 final!
Sports
Federer, who will bid to win a ninth title at Wimbledon which starts 28 June, suffered a shock 4-6, 6-3, 6-2 defeat to 20-year-old Canadian Felix Auger Aliassime, who is almost half Federer's age.