Dubai likely to host fourth edition of the Kabaddi World Cup in 2019
Dubai is all set to host the fourth edition of the Kabaddi World Cup in 2019.
Dubai: Dubai is all set to host the fourth edition of the Kabaddi World Cup in 2019.
This will be the main agenda of discussion in the International Kabaddi Federation's (IKF) annual general body meeting that will take place on 29 June, on the sidelines of the six-nation Kabaddi Masters Dubai.
The IKF president Janardan Singh Gehlot told PTI in Dubai that their main objective to organise the one-off Kabaddi Masters here was to organise the World Cup in 2019.
He however refused to confirm that Dubai has been confirmed as the venue.
"All the three World Cups have taken place in India. We want the sport to spread so we have arranged this preparatory tournament. Dates and venue are yet to be announced. We are assessing the pros and cons here," Gehlot said.
Pressed further, he said: "I am not here to speculate. I will only declare (the venue) when it's made official."
The six-nation Kabaddi Masters is being held at the Al Wasl Sports Club which hosted legendary Diego Maradona during his 2011-12 stint with its football team.
Argentina Kabaddi Federation president Ricardo Acuna also hinted that Dubai has "high possibility" to host the World Cup.
"The idea has been mooted now there will be discussions and IKF will also seek feedbacks from the six participating nations (India, Iran, Pakistan, Korea, Argentina and Kenya). It's definitely possible but will only be confirmed on 29 June," Acuna, who brought kabaddi to the football-obsessed country in 1999, told PTI.
Acuna further said there would be three Latin American teams in the next World Cup.
"We will have Mexico and Colombia joining in the meet. It will definitely give a great push for the sport. Hopefully we will be able to taste our first victory at international level," Acuna said.
The Kabaddi World Cup was founded in 2004 in Mumbai while Panvel hosted the second edition in 2007. The last edition of the meet witnessed 12 nations including Kenya and Argentina and was held in Ahmedabad.
"It's part of our preparation to get the sport into Olympics. England, Poland, Italy have organised a championship. We have a federation in Denmark.
"It's a slow process. I don't have a magic wand. We don't have a vote in Olympic council. There are certain norms and we are trying our best to fulfil the criteria to get recognised by the Olympic council. It's my dream to see kabaddi in Olympics. We will keep trying but it's not up to me," Gehlot signed off.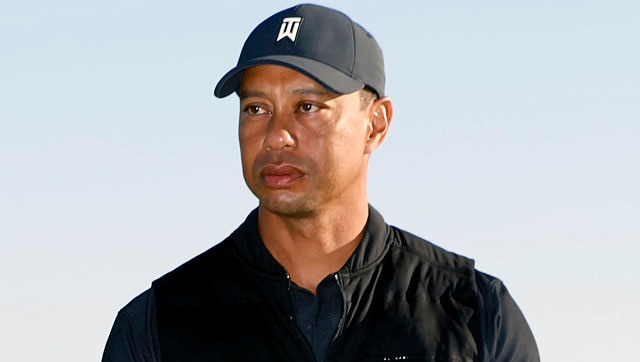 Sports
Woods, 45, told Golf Digest in an interview on Monday his days as a full-time professional golfer were over, saying that he would pick and choose tournaments from now on.
First Cricket News
"The move is the first major overseas expansion of Reliance Industries' cricket operations in the global franchise-based leagues," according to a release.