Doping in cricket: Kusal Perera's case highlights the sport's problems with drug testing
Kusal Perera has been the victim of a real injustice. On 6 December of 2015, he was contacted by the International Cricket Council (ICC) to inform him that an out of competition drugs test had been positive for a banned substance. He was provisionally suspended having been found to have a steroid known as 19-Norandrostenedione in both his A and B urine samples.
As early as mid-December there were questions raised about the validity of this positive finding, with ESPNCricinfo reporting that a chemical pathologist named Priyanka Dayanath had advised Perera to challenge the findings as the level of the drug in his system was "insubstantial".
As 19-Norandrostenedione can be produced naturally by the body any presence of the drug isn't in itself evidence of guilt. That appears to be the case with Perera, the lab had been over enthusiastic with its reporting of a very small amount of a banned substance that of its self was not evidence of wrong doing. The ICC's CEO, Dave Richardson, was fulsome in his praise of Perera when the decision to drop all proceedings was announced.
"Had it not been for the diligence of Mr Perera's legal team and the ICC's own desire to uncover the explanation for the reported findings, the consequences could well have been different, and that should be of concern to all involved in the fight against doping," Richardson said. "We regret what Mr Perera has had to endure, and would like to commend him for the manner in which he has conducted himself throughout this period. We wish to make it clear that there is no evidence that Mr Perera has ever used performance-enhancing substances and we wish him well in his future cricketing endeavours."
Cricket has some issues with the testing of performance enhancing drugs and the authorities have been more reticent about full involvement in the World Anti-Doping Agency's (WADA) code on out of competition testing. The colossal error in Perera's case further undermines their efforts to appear to be making headway on the issue.
Under the WADA guidelines, elite athletes need to declare their whereabouts for one hour a day over the coming three months so that they can be tested when they are not competing. When the ICC first announced that it would introduce a whereabouts clause to its anti-doping code in 2009, there was strong resistance from the BCCI and top Indian players who were concerned that this level of information would present a security risk to them. This is not quite the case today, and instead there is a watered down version of the whereabouts requirements that some, but not all, international players are subject to.
Out of competition testing is considered so important because anyone who is using performance enhancing drugs will look to cut down on their usage as dates of competition become closer as they know that the authorities will be much more vigilant. If you are going to catch people it will be when they aren't expecting to be tested, not when they are well aware that it will happen.
Currently, there are two pools of players that have to give their whereabouts to the ICC, the first is the National Player Pool (NPP) which is 11 male players made up of the wicketkeeper that has played the most ODIs, the five top ranked ODI batsmen and the five top ranked ODI bowlers. This isn't for every cricketing nation, or even every full member nation, just the top eight ranked teams at that time.
The second pool is the International Registered Testing Pool (IRTP) which is made up of any player that has "committed and anti-doping rule violation" and those which are in the NPP and have not played in the last three months.
All of this means that around 100 cricketers are subject to out of competition testing for performance enhancing drugs but there is still some debate as to whether the BCCI is fully compliant with this. The ICC insisted in January of this year that the BCCI complied with the NPP and IRTP requirements and confirmed that some 1250 out of competition tests have been carried out thus far.
The issue is less the number of tests and more the number of players that are tested. When you consider that 553 men have played ODI cricket in the last three years, it is far from comprehensive coverage by out of competition testing for those that are playing the game at the highest level. Below the ICC level it is up to the individual boards to carry out testing domestically.
In England the board have included all England representatives and anyone who plays for a county first XI, second XI or academy in the testing pool. The same is not true of other boards where there is no fixed pools for domestic cricketers.
Even when a player has fallen foul of the testing regime in recent times, cricket has failed to follow through. In February of this year Yasir Shah plead guilty to taking a banned substance that he said belong to his wife which she took for high blood pressure. The substance was banned because it can be used as a masking agent for other more nefarious drugs. Shah was given a three month ban, but that was far less that the two years by which such an offence should have punished. Shah may well have taken the pill by accident, but it allows cricketers to think that if they are caught and they have a good enough excuse they can get aware with what amounts to little more than a slap on the wrist.
The next test of the authorities resolve will be in the case of Andre Russell who has missed three drugs tests in the last 12 months and has been cited for this breach by the Jamaican Anti-Doping Commission. Three missed tests are considered to be the same as a positive finding, and in theory Russell could well be banned for two years. A further fudge on this will only highlight the weakness of cricketing authorities on performance enhancing drugs in the sport.
It is all well and good to write policies on the subject, but if there is no follow through with significant punishments for those that break the rules, it is a waste of everyone's time. While Perera's case is a failing of those carrying out the tests and not the bodies that enforce the rules, it is yet another embarrassment for cricket in relation to illicit substances.
First Cricket News
The youngster, who rose to prominence after his successful stint with IPL team Chennai Super Kings, said he is looking to reconnect with Rahul Dravid, who would be head coach of the team. Dravid has, in the past, coached the Indian under-19 and A teams.
First Cricket News
Players also accused the board of violating confidentiality by publicly disclosing their proposed salaries.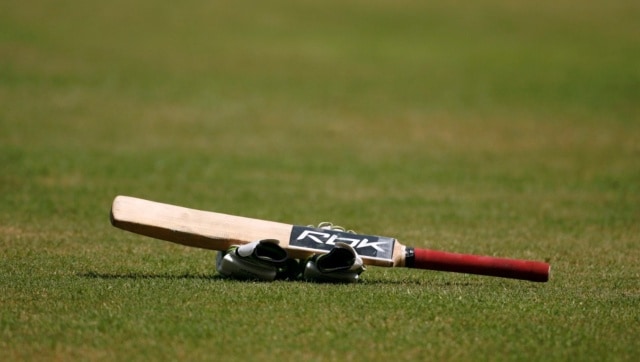 First Cricket News
The inaugural edition was won by Jaffna Stallions, who were led by Thisara Perera.