Divya Kakran clinches silver at Junior Asian Wrestling Championship, bronze for Karuna and Reena
Gold Coast CWG bronze medallist Divya Kakran had to settle for a silver medal after being too defensive in the final against nemesis Meerim Zhumanazarova while Karuna and Reena returned with bronze medals
New Delhi: Gold Coast CWG bronze medallist Divya Kakran wins silver medal after being too defensive in the final against nemesis Meerim Zhumanazarova while Karuna and Reena returned with bronze medals at the Junior Asian Wrestling Championship on Thursday.
All five Indian girls in action reached the final round but Sangeet Phogat (59kg) and Shivani Pawar (50kg) lost their bronze-medal bouts. Sangeeta suffered a minor right knee injury during the morning session and it did affect her performance in the bronze-medal bout.
Divya was outplayed by the defending champion, losing her final in the 68kg category on technical superiority (0-11). The Indian girl, who had lost to the same Kyrgyzstan rival at this year's senior Asian Championship, remained defensive, conceding point after point. She hardly attacked Meerim.
Divya had won her semifinal 6-0, a victory by fall, against China's Man Zhang and won the quarterfinal without stepping onto the mat as Mongolia's Purevtsetseg Ganbaatar did not turn up for the bout.
In the 59kg bronze medal bout, all eyes were on Sangeeta, the youngest sibling from the famous Phogat family, who was up against China's Juanjuan Shi.
She stepped onto the mat limping and was far from her best, though she fought bravely in her 5-10 defeat.
"In my quarterfinal bout, there was a gap in the mat. My foot stuck there and my knee got twisted. I did not have the option of giving up. I had to fight. My father has told us, you die on mat but never concede your bout. The injury definitely played in my mind in the bronze medal match," Sangeeta said.
She had lost her quarterfinal 1-2 to Uzbekistan's Nabira Esenbaeva, a victory by fall.
Sangeeta is now targeting a good show at a tournament in Turkey, where she flies tomorrow for training, and the World Championship.
"It is disappointing result but I am looking forward to the Worlds. The Phyisos in Turkey will assess my knee when I reach there tomorrow. I will be fine, it's not serious," she said.
In the 55kg bronze medal bout, Reena comfortably defeated Uzbekistan's Khodicha Najimova 8-2 to claim a bronze. She lost her semifinal 6-8 to China's Jiajing Hou after a dominating 14-4 win over Aizan Suiduova.
She had beaten Taipei's Yi Ching Chen by technical superiority in the qualification round.
In the 76kg bronze match, Karuna took on Mongolia's Oyunbagana Batchuluu and dominated proceedings form the beginning. She took a commanding 6-0 lead in the first period and won the bout 10-0 by technical superiority.
In the 50kg bronze medal bout, Shivani Pawar lost 2-3 to Marina Zakshevskaya from Kazakhstan. She had deafeated Uzbekistan's Aktenge Keunimjaeva 10-8 in the qualification round and won her quarterfinal 10-5 against Taipei's Meng Hsuan.
In the semi-finals, she lost 5-9 to China's Yumei Zhong.
Sports
Dan Evans' surprise 6-2, 7-5 loss to world number 143 Tomas Machac left Britain needing to fight back to secure a second straight win and take top spot in Group C.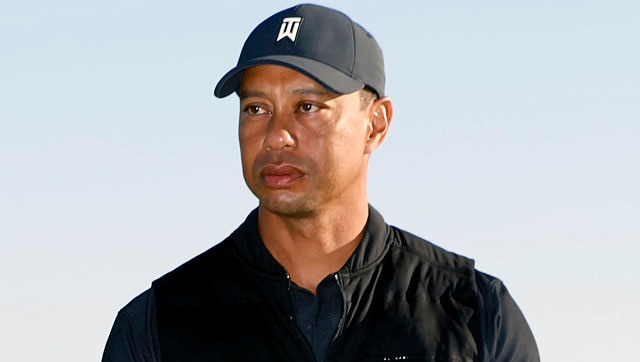 Sports
Woods, 45, told Golf Digest in an interview on Monday his days as a full-time professional golfer were over, saying that he would pick and choose tournaments from now on.