Disgraced former FIFA president Sepp Blatter calls for Ethics Committee to investigate successor Gianni Infantino
Sepp Blatter, who led FIFA for 17 years, was banned from football in 2015 at the height of a massive corruption scandal. Infantino took over, promising a new transparent era of governance
Lausanne: Disgraced former FIFA president Sepp Blatter called on Wednesday for the ethics body of world football's governing body to investigate his successor Gianni Infantino.
Blatter was speaking after the Football Leaks website alleged that Infantino had held meetings with Switzerland's Attorney General Michael Lauber, possibly to obtain privileged information about a probe into corruption within FIFA.
Lauber has dismissed the concerns, saying the meetings with Infantino were "normal and regular, especially in complex cases."
Blatter, who led FIFA for 17 years, was banned from football in 2015 at the height of a massive corruption scandal. Infantino took over, promising a new transparent era of governance.
Blatter told AFP, "The FIFA Ethics Committee... must do something and open an investigation into Mr Infantino. Where is the transparency preached by Mr Infantino during his election? He should report himself to the Ethics Committee to show that he is transparent."
Blatter added, "Infantino met Mr Lauber several times, whereas I have been questioned by him just once since a procedure against me was opened in September 2015."
Find latest and upcoming tech gadgets online on Tech2 Gadgets. Get technology news, gadgets reviews & ratings. Popular gadgets including laptop, tablet and mobile specifications, features, prices, comparison.
Sports
The Czech football association said police raided its headquarters in Prague on Friday, and that it was cooperating with investigators.
Sports
Chancellor Angela Merkel and governors of the country's 16 states passed new restrictions against the virus on Wednesday.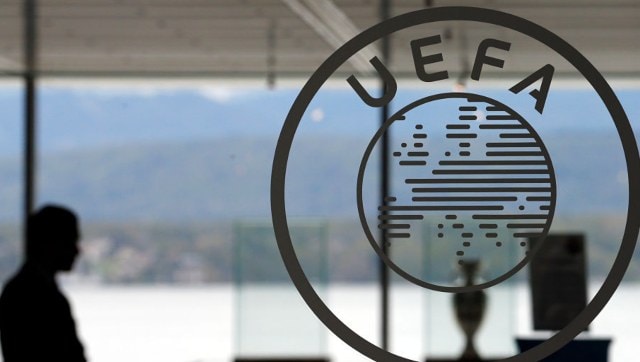 Sports
UEFA announced that it had selected its five top-ranked under-19 teams, France, England, Italy, the Netherlands and Portugal, as its entrants. Spain, who won the last under-19 Euros in 2019, miss out.