Discrimination against Mesut Ozil shows Germany's relationship of convenience with its migrant footballers
Mesut Ozil has never been someone who has shied away from his heritage but to face bigotry because of his Turkish ancestry is absolutely heinous.
"I congratulate Mesut Ozil who by leaving the national team has scored the most beautiful goal against the virus of fascism," Abdulhamit Gul, Turkey's justice minister proclaimed as news broke out of the Arsenal player's retirement from the German national team. Ozil, undeniably naive about the political repercussions of his photo session with Turkish President Recep Tayyip Erdogan this past May, has been dealt a tough hand by the DFB owing to his Turkish ancestry. Increasing backlash from all circles of German football forced the gifted midfielder to retire from national duties with immediate effect as Ozil cited 'racism and hypocrisy' in a hard-hitting statement.
While the world reeled over in shock, the political debate surrounding immigration and national integration turned over a new leaf – as western countries continue to face the re-emergence of right-wing political ideologies in the popular context, Mesut Ozil's choice to retire became the latest and arguably one of the strongest declarations of protest by a sportsperson.
Born in Gelsenkirchen, Ozil is a third-generation Turkish-German and a practising Muslim – his ethnic lineage and his religion being a point of contention among a section of German supporters and officials, their thought-process driven by deep-rooted stereotypes, with their belief in sectarianism dominating over common rationale. Ozil has never been someone who has shied away from his heritage, once commenting how his "technique and feeling for the ball" came from the Turkish side of his game, but to face bigotry because of his ancestry is absolutely heinous.
Football and discrimination have always had a complex relationship in Germany – this is the country where the Gauliga came to existence during Adolf Hitler's reign, but this is also the nation where today Hitler salutes in stadiums are met with anger and rightly so. Due to its convoluted past with anti-Semitism, modern Germany has made a conscious effort to embrace the cosmopolitan way of life, gaining a reputation for being one of the most tolerant societies in Europe, yet the undertones of distrust and prejudice towards ethnically and racially diverse residents persist.
Gerald Asamoah, the Ghana-born German international, who represented the European nation for six long years in international football can vouch for the double standards. A person of colour and an immigrant, Asamoah faced countless incidents of discrimination from clubs like Hansa Rostock in 2006 to players like Kevin Großkreutz in 2012. Even the Borussia Dortmund keeper Roman Weidenfeller
faced allegations of racially abusing Asamoah. The forward's miserable experiences were not unfortunate, isolated incidents as this have been a prevalent problem around Germany for decades.
On one hand, clubs like Hannover 96 were forced to hand out punishments to a vile group of fans who performed the Hitler salute during matches and celebrated with offensive 88 chants, reminiscent of 'Heil Hitler' slogans. On the opposite spectrum, there have been clubs like Energie Cottbus who have repeatedly dabbled with this abominable aspect of the game and yet not introduced worthy measures to counter them. In one of the most shameful incidents of German league football in March 2006, Adebowale Ogungbure, plying his trade for fifth-division club Sachsen Leipzig, responded to racist 'monkey' chants from Hallescher FC fans with a Nazi salute, the behaviour from both parties drawing tremendous criticism from all quarters.
Footballing associations have made an honest attempt to kick it out from the beautiful game in recent years, but Ozil's case is a prime example of how discrimination on the basis of race or ethnicity of a footballer is not merely due to the difference in the skin colour or the original country of his/her birth parents, but mostly due to the perception of his abilities during failed campaigns. "In the eyes of (Reinhard) Grindel and his supporters, I am German when we win, but I am an immigrant when we lose," Ozil wrote in perhaps the most damning sentence in his announcement. Nine years with Germany in which he made 92 appearances, Ozil was one of the lynchpins of the ethnically, racially, socially diverse German national team which lifted the 2014 FIFA World Cup.
In a year when a multi-culturally diverse French national team filled with footballers with an immigrant past triumphed at the Russia World Cup, one cannot simply ignore the roots of the Deutscher Fußball-Bund or DFB and its role in Nazi Germany. Jonathan Duffy, in his observations about the coercive, corrupt, manipulative side of football had written about how "Europe's right-wing dictatorships pounced on the working man's sport as a means of drumming up support for their politics."
It speaks volumes about the forlorn state of affairs in German football that their inefficiency to compete at the grandest stage did not draw self-inspection of their methods and tactics but instead necessitated scapegoating of one of their most celebrated players. In light of one of their bleakest summers as a national football team, the DFB needed to send across a message of unity to their entire diaspora, but their politically motivated decisions will only manage to worsen the situation, especially in the current geopolitical schism raging through Europe.
"Football does not generate anti-social behaviour, let alone racist sentiments; however, because of the game's popularity, football has often been used as a powerful vehicle to emphasize discrimination within society as a whole," Christos Kassimeris had opined in his book 'European Football in Black and White', his conclusion that "politicisation of football and footballization of politics are obviously intertwined phenomena" ringing true in case of Mesut Ozil.
Find latest and upcoming tech gadgets online on Tech2 Gadgets. Get technology news, gadgets reviews & ratings. Popular gadgets including laptop, tablet and mobile specifications, features, prices, comparison.
Sports
Robinho shot to fame with goals galore for the Rio outfit, which also produced Neymar and Pele, before Real Madrid signed him to great fanfare in 2006.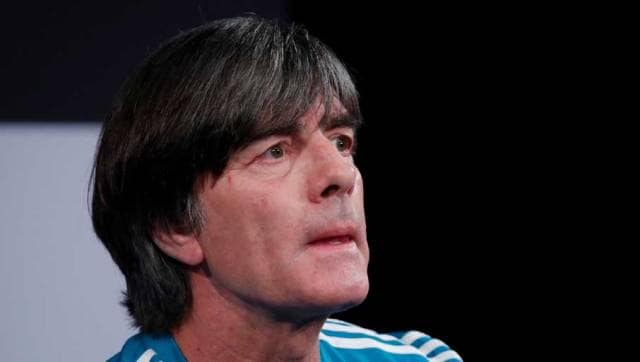 Sports
In his post-match analysis after the draw with Turkey, Loew was "disappointed and pissed off" by his team's inability to control the game, finish chances and keep hold of possession.
Sports
At the Estadio Alfredo Di Stefano in Madrid, usually home of Real Madrid's second string side, Real Sociedad striker Oyarzabal struck in the 14th minute.