Dipa Karmakar's flat foot condition only pushed her to become a better gymnast
Agartala: Dipa Karmakar, who missed the bronze medal in the gymnastics vault final at the Rio Olympics
by a whisker, was handicapped by flatfoot, a condition which affects the quality of jump, when she started practising the sport.
Dipa's father Dulal Karmakar, a weightlifting coach, said that the condition instead of dampening her spirit made her more resolved and he got her admitted to a gymnasium at Bandhar Ghat in Agartala, where Bisweswar Nandi was the coach.
There a medical test was conducted on her flat foot, which ruled her out of gymnastics, Karmakar said.
"But Nandi, the coach, thought otherwise and said Dipa had enormous talent and he could take care of the condition through exercises," Karmakar said.
Dipa's vaulting ambition to make it big in the sport was not helped by the poor infrastructure for gymnastics in the state either coupled with a tenous financial support.
This was corroborated by her now-famous coach Bisweswar Nandi who had said before his departure for Rio that the state had "hardly any facility to master the art of gymnastics".
"Think of a girl who devoted her last 15 years in practicing different exercises and today she is the first female gymnast from India who entered Olympics, Nandi told reporters before leaving for Rio.
Dipa's success story began in 2002 whe she became the champion in te North-Eeast games at the age of nine. From 2007 onwards she consistently won junior and senior national titles capped by a Bronze medal winning performance in the Commonwealth Games in 2014.
Between 2010 and 2014, Dipa won five National Championships, winning five gold medals each at two national games in Jharkhand and Kerala.
Since 2007, Dipa bagged 77 medals, including 67 gold, in various state, national and international championships.
With her now famous Produnova vault, Dipa is currently the most admired gymnast in the globe.
After failing to make it within last three in the vault final last Sunday, Dipa told reporters here over phone from Rio,"I apologise for not being able to fulfil the dream and expectations of the people of my country and my tiny state which supported me always. I only promise that in the next Olympic in Tokyo, I would bring laurel for you. This is my promise and I would work hard for it."
First Cricket News
Having suffered a dramatic seven-wicket loss against RCB here on Friday, Delhi Capitals will look to bounce back with a win to make a direct entry into the final of the lucrative event when they take on Chennai Super Kings in Qualifier 1 at the same venue on Sunday.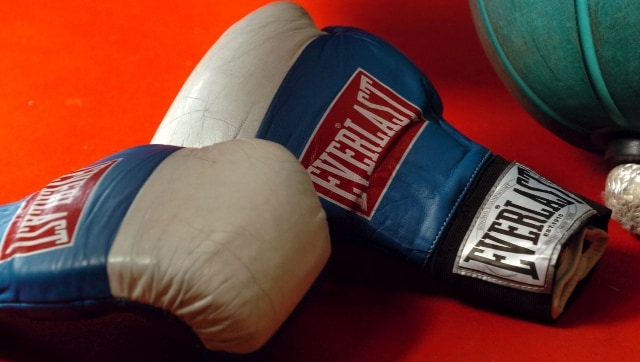 Sports
A former Asian Championship bronze-medallist and a four-time national champion, the 49-year-old Rana has been a seasoned coach with the Services Sports Control Board.
First Cricket News
The BCCI is expected to soon form a Cricket Advisory Committee to complete the selection process of the coaching staff.