Dhanraj Pillay ends darkness at Yuvraj Walmiki's house, helps hockey player get electricity
Mumbai: For over three decades, the Indian hockey player Yuvraj Walmiki's house had no electricity, but a brief visit by legendary Dhanraj Pillay to a Maharashtra minister ensured that power reached his home within three hours.
The incident was recalled by Pillay at an event organised by the NCP's youth wing on Wednesday evening.
"I am telling this for the first time. In Walmiki's house, almost for 35 to 40 years, there was no electricity. At that time, Ajit dada (Ajit Pawar) was in the Maharashtra government. I went to meet him along with Yuvraj, and within three hours, after I left Ajit Dada's office and came home, there was electricity in (their) house," said the 48-year-old four-time Olympian.
Yuvraj (26), who comes from a humble background and grew up in Mumbai, was a member of the Indian team that won the 2011 Asian Champions Trophy. He also played for India in the 2014 World Cup.
Yuvraj's brother Devinder was a member of the Indian hockey team, which played in the 2016 Rio Olympics.
Ajit Pawar is a senior NCP leader and held various portfolios, including energy, in the Congress-NCP Government which was in power in Maharashtra from 1999 to 2014.
At the occasion, Olympians from Maharashtra -- Dattu Bhokanal (rowing) and Nashik-based Kavita Raut (track and field) -- were felicitated for representing India at the last month's Rio Olympic Games.
The kin of Devinder Walmiki, tennis player Prarthana Thombare and steeplechase specialist Lalita Babar (who took part in the Rio Games), received the felicitation on their behalf.
Find latest and upcoming tech gadgets online on Tech2 Gadgets. Get technology news, gadgets reviews & ratings. Popular gadgets including laptop, tablet and mobile specifications, features, prices, comparison.
Sports
If the decision by Krafton Game Union does allow PUBG to make a comeback into the Indian mobile gaming industry, the number of games having ties to Chinese organisations may see a drop. This may spell worry for Chinese firms such as Tencent if, following this decision, PUBG does really make a comeback into India.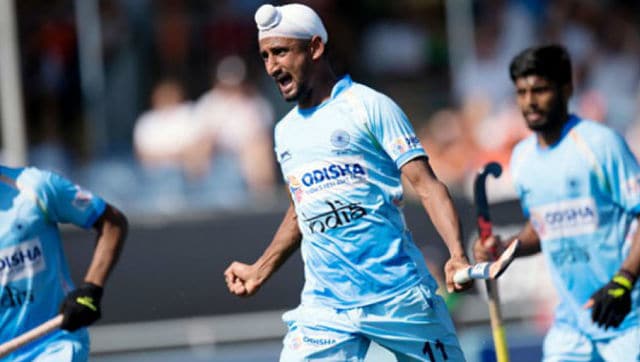 Sports
Mandeep is one of the six men hockey players, including skipper Manpreet Singh, who had tested positive for COVID-19 at the team's training base here last month after they arrived for the national camp.
Sports
USABS already has gotten dozens of serious candidates involved, through Zoom video conferences with coaches and established athletes and past bobsled and skeleton Olympians.