Denmark Open Superseries: Viktor Axelsen's coach urges Kidambi Srikanth to improve consistency
Current world champion Viktor Axelsen's coach Kenneth Jonassen rated Kidambi Srikanth as one of the toughest players to beat but at the same time urged the Indian to be more consistent.
Odense: Current world champion Viktor Axelsen's coach Kenneth Jonassen rated Kidambi Srikanth as one of the toughest players to beat but at the same time urged the Indian to be more consistent.
"For me world No 1 doesn't matter. It is about being able to peak at right time at Olympics, World Championship, Thomas Cup, that's the key. Srikanth is one of the more talented players by far. He looks so athletic on court but I think he needs to be more consistent," Denmark chief coach Jonassen told PTI during an interaction.
"The transition that I have seen in him in last six months has been amazing. I count him one of the toughest players. He plays very well against Chen Long. He is difficult for anybody to beat, so it is a matter of time.
"Of course, I don't know him, I don't know how he is to work with, I don't know what he is going through mentally. From my point of view, just by looking at him the kind of talent he is, he is already doing great and he has the potential to go far," Jonassen said when asked about his opinion about Srikanth.
Jonassen joined Danish National team as its chief coach in 2013 after coaching England for some time.
His presence saw Axelsen emerge as a world beater, who bagged bronze at Rio Olympics and then clinched the World Championship title beating Lin Dan in Glasgow. He is currently the world No 1.
Jonassen, however, felt given the fierce competition in men's singles, it will be difficult to hold on to the numero uno status by Axelsen.
"The competition is fierce. It will be very difficult to dominate. In earlier times, we have seen three or four players standing out, winning tournaments but now overall you can't play even at 95 percent. There are atleast 20-25 players in the draw who can beat you," said the 43-year-old, who won the gold medal at the 2008 European Badminton Championships.
Jonassen admitted that India do have quality players, who are eager to do well at the highest level.
"I see India coming up with 6-8 players, who are hungry and determined for success. Japan also have Kento Momota, who is coming back for sure and he is one of the players, we are looking forward to see at the super series level, he deserves to be here and he would be in the contention in future," he added.
Jonassen feels India is slowly finding its way in doubles and picked young Satwik Sai Raj Rankireddy for effusive praise.
"I think India is slowly moving on. You have a young doubles pair who did extremely well in Korea Open. Satwik is extremely talented, he has power beyond his age definitely and I think he and his partner has huge potential. I think Tan Kim Her is doing a good job," he said.
"Even in the women's doubles (N Sikki Reddy and Ashwini Ponappa) is moving along and giving us a lot of problems, they played a good game against Christina and Kamilla. So I am seeing an improvement and at this stage it will be slow and one has to be patient. I believe India can achieve great things," he said.
Jonassen said training for doubles requires different kind of environment as India traditionally have always been a singles playing nation.
"The tradition in India has been singles and it takes time to build that kind of training environment for doubles. India have the resources in players and finances to hire the right coaches, to make the players dedicate themselves to doubles and I can't see why India won't succeed. I think Gopichand has the vision. I think it is a matter of time," he explained.
Asked if 'Holy Trinity' of Lee Chong Wei, Lin Dan and Chen Long are at the business end of their respective careers, Jonassen said:"I will never rule out players like Lee Chong Wei, his skill level is exceptional. The way he is able to play under pressure, create his own points with a great attack, it would be a mistake," he said.
"It would also be a major mistake to rule out Lin Dan. He is by far the best player to have played the game and he still looks hungry and when he is hungry, he is dangerous," he added.
On helping Axelsen become the best in the world, Jonassen said: "It has been a long and tough journey. Talent is one thing but achieving greatness at the senior level is another thing. But the most important thing is to achieve it in those weeks when it really matters is totally different. Viktor has gone through a tough process of learning how to cope with himself and expectations.
"He is very good in communication. We have an understanding as what are his objectives for season, month and next tournament. It is everyday that you change a little bit," he concluded.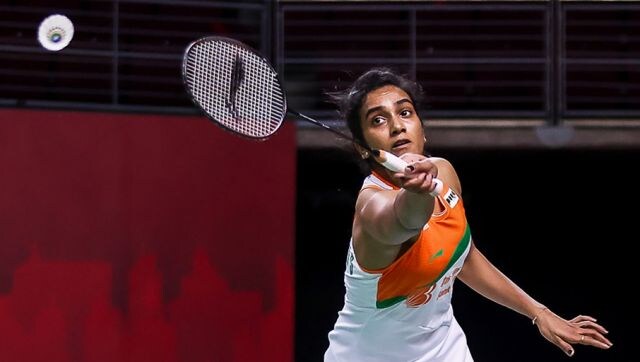 Sports
"I will miss you at the Olympic Games but hope we compete against each other soon, so come back fast and recover soon," Sindhu said in a video she posted on Twitter for Carolina Marin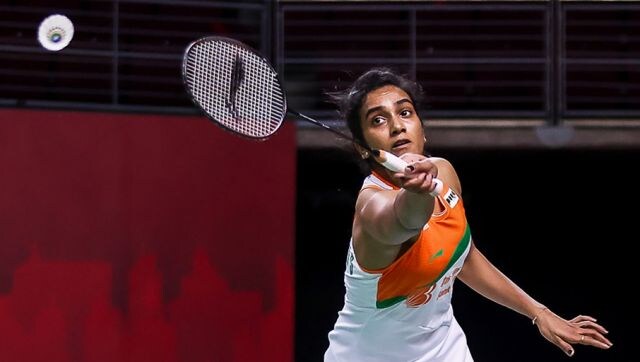 Sports
In the absence of reigning champion Carolina Marin, who will be PV Sindhu's biggest challengers? From Nozomi Okuhara to Tai Tzu Ying, here's a technical analysis of reigning women badminton stalwarts vis-a-vis Sindhu.
Sports
Battling injuries and indifferent form, Saina, 31, couldn't make her fourth Olympics after the sport's governing body, BWF, cancelled the last three qualifiers due to the pandemic.