Denmark Open Superseries Premier: Kidambi Srikanth tames Viktor Axelsen in the Dane's own den
Kidambi Srikanth defeated world champion Viktor Axelsen, 14-21, 22-20, 21-7 in a 55-minute humdinger of a quarter-final at the Denmark Open Superseries Premier.
There could be no greater satisfaction than conquering the lion in his own den. Kidambi Srikanth experienced that euphoria for the second time in his career when he settled the pretensions of Odense-born world champion Viktor Axelsen, securing a 14-21, 22-20, 21-7 verdict in a 55-minute humdinger of a quarter-final of the Denmark Open Superseries Premier badminton championships at the Odense Sports Park.
The magnificent end-game play of the eighth-seeded Indian, when he mounted intolerable pressure on the blue-eyed boy of the Danish crowds recalled to mind the final of the 2013 China Open, when the same player, as a callow 20-year-old lad with a straggling stubble, tamed the then reigning world champion, Lin Dan, in front of the latter's adoring home crowds, to annex the first Superseries title of his career.
Srikanth's sterling display in the 23-year-old Dane's own den came after his sparring partner HS Prannoy and Gopichand Academy stable-mate Saina Nehwal had both stumbled badly in their respective quarter-finals of the $750,000 prize money event against top-seeded South Korean Son Wan Ho and Japan's No 4 seed, Akane Yamaguchi, respectively.
The Korean World No 2 and the tournament's top seed was in irresistible form on Friday, and played with much greater authority than he had in his opening two matches, when he had been dragged over the full distance by Indonesia's Anthony Sinisuka Ginting and Denmark's upcoming Anders Antonsen. Son was on court for under three-quarters of an hour while handing Prannoy a 21-13, 21-18 humbling.
Prannoy could have taken the tie into a decider when he led 18-16 in the second game, but wilted in the face of a sustained assault by the Korean, who streaked to the tape with an unbroken five-point reel. The Indian thus went 1-3 down in their career meetings, after being unable to come anywhere near the performance he had put up against Son in the Badminton Asia Mixed Team Championship in February this year, when he had won at 24-22, 21-9.
As for Saina, she looked stiff, stale and laboured on her feet, and capitulated meekly to Yamaguchi at 10-21, 13-21 in a minute under the half-hour mark. Saina did not look to be in the match at any time during the all-too-brief contest, which was riddled with unforced errors by the Indian.
In her own defence, Saina claimed that she had been forced to clamber into bed at 3 am after the fiasco of the malfunctioning stadium lights on Thursday night.
It was a far easier victory for the stocky but strongly built Japanese World No 4 than the one she had scored over her feared rival in the Malaysia Open in April this year; and propelled her to a 2-1 lead in their head-to-heads.
But for Saina's genuine excuse about insufficient rest, her backers and supporters could have been forgiven for thinking that the 27-year-old former World No 1 is now good for a shock triumph against virtually any player in the world at the start of a tournament, but could lack the fitness and staying power to repeat such a performance over five days of a major Superseries championship.
After the insipid showing of Prannoy and Saina, there was dismay in the hearts of Indian badminton fans as Srikanth was outmanoeuvred and outplayed in the opening game by Axelsen, who had won the last three of their five career meetings, all in straight games. Srikanth repeatedly overhit the shuttle after being unable to control his boosted clears in the pronounced drift that plagued every player who was rumbled with that particular side of the court.
The Indian flirted with extreme danger towards the end of the second game, teetering on the brink of elimination at 17-19, despite having the advantage of playing from the "good" side, against the direction of the drift.
However, sensing a level of anxiety in the gangling 6'4 Dane's demeanour, Srikanth wisely went for broke, powering his way to 20-19 with a three-point reel. He stumbled a little at this point and permitted deuce, but then managed to somehow close out the second game, to keep his challenge alive.
The change in Srikanth's attitude and mien after the brief break leading into the decider was electric. He came out breathing fire and brimstone, moved on the court like greased lightning and rained down smashes from both flanks on the home star. He controlled the net brilliantly, and used his smashes in both steep mode and sledge-hammer mode to tear deep rents in his opponent's defence.
Axelsen, who is an excellent front-runner, but has a tendency of getting rattled when pushed into a corner or when trailing by a few points, simply did not know how to deal with this changeling, and simply went to pieces. The pressure of having to perform in front of his home crowd told on his game, and Srikanth recovered from 1-3 to 6-3, and then went on a 12-point rampage to 18-4, to simply tear the heart out of the Dane's challenge. For the Indian television audience, it was truly heady stuff.
In Saturday's semi-final, Srikanth clashes with Hong Kong's Wong Wing Ki Vincent, the 27-year-old six-footer ranked 15th on the Badminton World Federation (BWF) computer. Wong made the last four by toppling fifth-seeded Chou Tien Chen of Chinese Taipei in two straight, but tightly contested, games at 22-20, 24-22 in 52 minutes.
The other semi-final will pit two Koreans against each other — 29-year-old Son taking on veteran compatriot Lee Hyun Il, who was in devastating form in his quarter-final against Englishman Rajiv Ouseph, and won 24-22, 21-6. It was amazing to see the level of fitness that the 37-year-old Lee has achieved, as he decimated the fit-as-a-fiddle stonewaller Ouseph in the second game for the loss of very little.
Srikanth and Wong go into their semi-final, deadlocked at two-all in previous career meetings. Since the two antagonists first bumped into each other six years ago in the Syed Modi Memorial India Open Grand Prix in December 2011, each has found the other a hard nut to crack. All four of their encounters, despite featuring fairly short rallies, have gone the full distance, and taken the better part of an hour each to complete.
The most recent of these absorbing contests took place in the first round of the Indonesian Open Superseries Premier in mid-June this year, when Srikanth beat the Hong Kong player by a 21-15, 17-21, 21-16 scoreline, and went on to win the title. As the scoreline shows, there was little separating the two; and Saturday's tie could also come down to a couple of crucial points here and there.
Both players play attacking badminton, and go for their shots, aiming for the lines with their finishing strokes. Srikanth's slight edge in power is offset by Wong's dazzling speed of foot, and both players are equally well served in the stamina department.
The one stroke that could make a difference to the final result could be the Indian's ability to hit sharp overhead leaping smashes, directed with equal felicity to the forehand sideline and the crosscourt area, to keep his rival guessing.
Also, if Srikanth could build up a head of steam like he did in the decider against world champion Axelsen, Wong would find him a different kettle of fish than in their bouts of yesteryear.
Sports
The likes of VVS Laxman, Saina Nehwal, Mirabai Chanu and many other prominent sportspersons also took to Twitter to share their wishes with the PM.
Sports
The 33-year-old Indian, who had contracted polio when he was four years old, showed great mental fortitude as he recovered from an eight-point deficit in the second game to come up trumps against his opponent.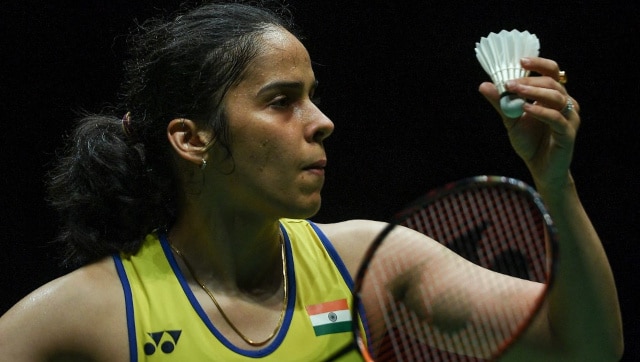 Sports
BAI also on Sunday named a 12-member Indian team for the Sudirman Cup, which is slated to take place from 26 September to 3 October in Finland.