Denmark Open 2018: Saina Nehwal exacts revenge from Nozomi Okuhara; Kidambi Srikanth pips valiant Sameer Verma
Single-handedly India's shuttle queen Saina Nehwal succeeded in the onerous task of stopping the formidable Japanese armada in its tracks. Having handed World No 2 Akane Yamaguchi defeat in the second round, she beat 2017 world champion Nozomi Okuhara on Friday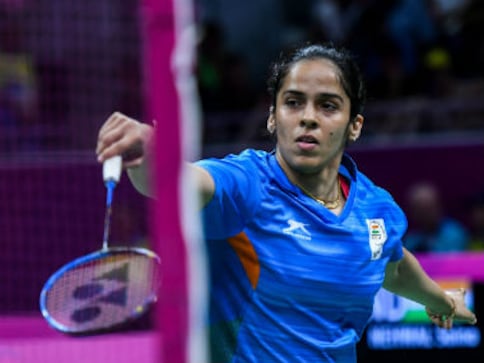 Single-handedly, and without any help from her higher-ranked compatriot PV Sindhu, India's shuttle queen Saina Nehwal succeeded in the onerous task of stopping the formidable Japanese armada in its tracks.
Having handed World No 2 Akane Yamaguchi a straight-games defeat in the second round of the $775,000 prize money Denmark Open badminton championships, Saina stood firm and strong against everything thrown at her by the 2017 world champion and No 8 seed, Nozomi Okuhara, to finish their quarter-final with a brilliant rearguard 17-21, 21-16, 21-12 victory in two minutes under the hour mark. The twin triumphs more than made up for Sindhu's shock first-round exit at the hands of American-Chinese Beiwen Zhang, on Tuesday.
Friday's success over the returning machine from Nagano was all the more sweet because it provided balm for the heartbreak that the 28-year-old Saina had suffered at Okuhara's hands at the same stage of the Korea Open, being edged out at 20-22 after holding four match-points at 20-16. It was her seventh win in 11 career meetings with the Japanese, five years her junior, and came after a string of three consecutive defeats.
Realising that Okuhara would be ready this time for the surprise rally-extending tactics that the Indian had employed at their clash in Seoul three weeks ago, the vastly experienced Saina switched strategies and stayed on the offensive right through the match. She kept the rallies short, secure in the knowledge that her vastly improved physical fitness would help carry her over the line. She also implemented every mini-stratagem suggested to her by the 2014 Commonwealth Games champion, Parupalli Kashyap, who once again sat in as her coach.
The match actually turned near the midpoint of the second game. Okuhara — who had been coasting along comfortably at 10-6 in the second game after Saina appeared a mite sluggish in the opener — appeared upset and irritated that the chair umpire had failed to spot her rival's racket brushing the net, for a fault. Saina capitalised fully on that lapse in concentration on her opponent's part, and never looked back.
Saina will cross swords on Saturday with the hugely talented Indonesian teenager, Gregoria Mariska Tunjung, who came through from the quarter of the draw thrown wide open by the first-round defeat of three-time world champion and 2016 Olympic gold medallist, Carolina Marin of Spain.
Tunjung — who had knocked out Marin's conqueror, Mia Blichfeldt of Denmark, in the second round — was sorely troubled by another Dane, Line Hojmark Kjaersfeldt, before she could eke out a 20-22, 21-19, 21-13 quarter-final win. The 19-year-old — considered Indonesia's next big hope among the women, and a possible successor to the great Susi Susanti — will be playing the World No 10 Indian for the first time in international competition.
Saina was joined in the semi-finals by defending men's singles champion, Kidambi Srikanth, who had to struggle for 78 long minutes before he could subdue his valiant fellow-countryman and regular sparring partner at the Pullela Gopichand Academy, Sameer Verma, by a heart-stoppingly tight 22-20, 19-21, 23-21 scoreline.
The two had never played each other before in a BWF event, but knew each other's game so well that they were literally anticipating their rival's next shot before it had been made. It made for long, even, entertaining rallies, in which a mistake eventually decided the outcome, rather than a positive stroke. The match did produce one positive deduction — that Srikanth has benefited from the recent break in world competition, and come back much fitter than he has been right through 2018.
Nevertheless, one could not help feeling a twinge of regret that it was not Verma who had made the penultimate round, for his game might have been better suited to countering the wiles of second-seeded Kento Momota on Saturday. The reigning world champion from Japan was in awesome nick on Friday, giving Thailand's Khosit Phetpradab no chance at all while registering a storming 21-13, 21-9 triumph.
It may be recalled that Verma had beaten the Japanese left-hander in straight games at the Swiss Open in February this year, whereas Srikanth trails Momota 3-8 in 11 career meetings, and has lost their last five clashes, the most recent one being a heavy 9-21, 11-21 thrashing at the China Open last month. The Indian would need to be far quicker on his feet than he was in China, and perform even better than he did when he lost a close three-gamer at the Indonesia Open in July this year.
Unhappily, Friday did not end up being quite as perfect a day for Indian badminton as the previous day had been, when all four Indian contenders for quarter-final berths had made the grade. The women's doubles duo of Ashwini Ponnappa and N Sikki Reddy were totally out of their depth against the top-seeded Japanese combination of Yuki Fukushima and Sayaka Hirota, and capitulated by a 14-21, 12-21 scoreline.
Japan's capture of the coveted Uber Cup earlier this year had been built on the back of an all-round team that presented a defensive wall to the opposition, excelling in tireless retrieving, and with the ability to suddenly convert defence into attack. With two outstanding singles stars in Yamaguchi and Okuhara leading from the front, the Japanese team had been bolstered by the presence of as many as four crack doubles combinations, all holding down places in the top ten in the Badminton World Federation (BWF) rankings.
Ponnappa and Reddy were thus outmanoeuvred and outplayed at the Odense Sports Arena, but they were far from disgraced. To make the quarter-finals of a World Tour Super 750 event, with a fighting triumph over the redoubtable South Korean combination of Shin Seung Chan and Lee So Hee, was commendable. It was a step further in their evolution as a quality doubles team that could help the country in the next Uber Cup campaign in the same manner as the 2010 Commonwealth Games champion duo of Ponnappa and Jwala Gutta had in the past.
Badminton
Praneeth beat Korea's Hyeok Jin Jeon 24-22, 7-21, 22-20 in the men's singles second-round match to enter the quarters of the Super 300 tournament in Bangkok.
Badminton
World No. 12 Sen squandered an opening-game advantage to go down 21-15, 10-21, 13-21 to home favourite Christie, ranked third, in a 62-minute men's singles match.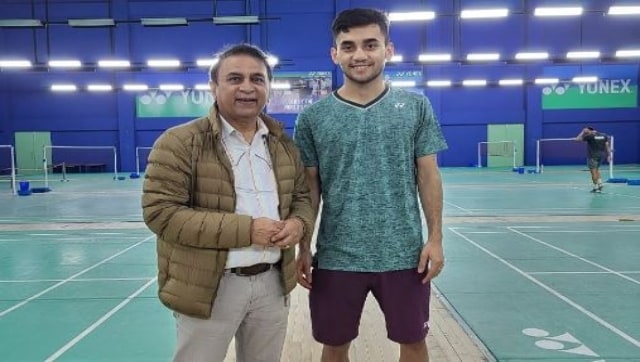 Badminton
Gavaskar posted a picture with Lakshya Sen on Instagram and captioned it: ''My new badminton hero Lakshya Sen, after the one and only Prakash Padukone.''