Delray Beach Open: Divij Sharan, Artem Sitak eliminated in quarter-finals by top-seeded duo of Mike Bryan, Bob Bryan
The Indo-kiwi duo of Sharan and Sitak lost 2-6, 6-4, (3-10) to the Bryan brothers who are playing their last Delray Beach Open
India's number two doubles player Divij Sharan and his partner Kiwi partner Artem Sitak lost to top-seeded defending champions Mike and Bob Bryan in the quarter-finals of the Delray Beach Open

The Indo-kiwi duo lost 2-6, 6-4, (3-10) to the Bryan brothers who are playing their last Delray Beach Open

They did however attempt a comeback in the second set, winning it 6-4 to set up a Super Tie Breaker clash
Florida: India's number two doubles player Divij Sharan and his partner Kiwi partner Artem Sitak lost to top-seeded defending champions Mike and Bob Bryan in the quarter-finals of the Delray Beach Open.
The Indo-kiwi duo lost 2-6, 6-4, (3-10) to the Bryan brothers who are playing their last Delray Beach open as they are set to retire post the US Open this year. Sharan and Sitak lost the first set 2-6 to the Bryan Brothers. They made a comeback in the second set, winning it 6-4 to set up a Super Tie Breaker clash.
Speaking after the game, Sharan said, "It was a tough challenge against the Bryan Brothers and congratulations to them on the win. Sitak and I had some useful learnings from this tournament and look forward to the next week in Chile."
Sports
The best progression of the week came from the Greek Maria Sakkari who reached the semi-finals in Florida after knocking out Osaka. The 25-year-old Athenian moves up six places to 19th, her highest ranking yet.
Sports
Both world No 136 Nagal and world No 124 Kovalik came into the main draw through qualifying rounds and the Slovak prevailed 3-6, 6-1, 6-3 in a contest that lasted for two hours and 13 minutes.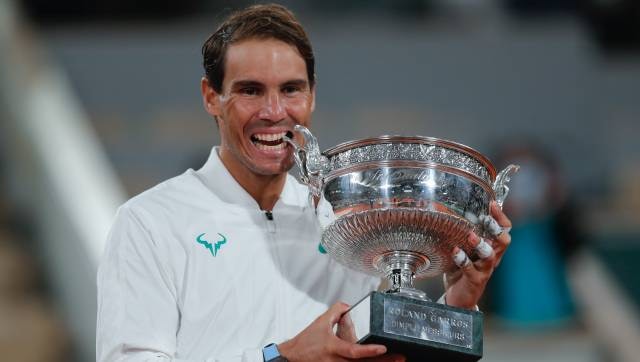 Sports
Moretton said that organisers will be able to take into account lessons learned from other events leading up to the season's second Grand Slam event.