Deepa Malik scripts history, wins silver medal at Rio Paralympics 2016
Rio de Janeiro: India's Deepa Malik bagged a silver medal in the Women's Shot Put - F53 event at the 2016 Rio Paralympics Games on Monday with a personal best throw of 4.61 metres.
With this historic achievement, Deepa became the first Indian woman ever to clinch a medal at the Paralympic Games.
In the event, Fatema Nedham of Bahrain clinched the gold medal with a best throw of 4.76m and Greece's Dimitra Korokida won bronze with a throw of 4.28m, which was also her season best.
Deepa started off with a throw of 4.26m, then registered 4.49 on her second attempt and 4.41m on the third. On her sixth throw, she recorded a personal best of of 4.61m, which ultimately helped her finish second.
Deepa is a paraplegic, paralysed from waist down and mother of two and wife of an Army officer. Life took a twist when a spinal tumour made walking impossible for her 17 years ago.
The spinal tumour had to be operated and 31 surgeries were conducted on Deepa which was healed after 183 stitches between her waist and legs.
After spending six years in the wheelchair, Deepa turned to para-sports and has not looked back since.
Besides shot put, Deepa has participated in javelin throw, swimming and has also been a motivational speaker.
She has also won medals in swimming at international competitions. She holds the Asian record in javelin throw, and also has World Championships silver medals in shot put and discus in 2011.
She is a mother of two and wife of an Army officer. She received the Arjuna Award in 2012.
Deepa's name is registered twice in the Limca Book of Records, once for crossing 1 km stretch of the Yamuna River against the current in 2008, and then again for covering 58 km by riding a special bike in 2013.
Deepa's silver is India's third medal of the Games after Mariyappan Thangavelu and Varun Singh Bhati won gold and bronze respectively in men's high jump.
(With inputs from PTI)
First Cricket News
The franchises have asked the Pakistan Cricket Board (PCB) to call a meeting of the PSL governing council after it became apparent that many of the overseas players, who appeared in the league in February-March, might not be available on resumption.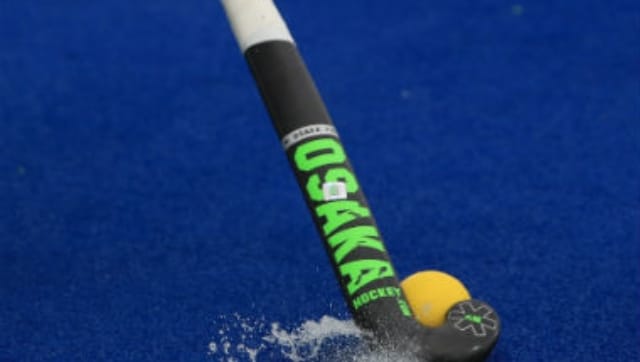 Sports
A passionate lover of the game, Joshi has been maintaining records of the sport since the early 1970s and also contributed hockey statistics to several national dailies.
Sports
The new dates of the men's ACT have been confirmed with the Bangladesh Hockey Federation and are also approved by the International Hockey Federation (FIH), the AHF said.