Cycling Federation of India's Onkar Singh on growth of National Cycling Academy, Esow Alben's success and more
At the 15th MTB Nationals Championships in Pune last week, Onkar Singh spoke to Firstpost on the efforts behind Indian track cycling's recent success.
When Onkar Singh was appointed secretary general of the Cycling Federation of India (CFI) around eight years ago, the sport was at a rudimentary stage, desperately seeking a fillip. As part of his research, Singh looked up the progress of British Cycling over the years and decided to take a few suggestions from it.
A quick conversation with the former president of the association, Brian Cookson, followed, and Singh shared his plan with him. Cookson was taken aback by the meticulous proposal and told him that Indian cycling would definitely get somewhere in the next few years if they were to follow it.
The success of Deborah Herold set the wheels in motion. In July this year, Esow Alben rose to World No 1 in junior sprint cycling and the next month, followed it up with India's first medal at the world championships by claiming silver at the UCI Junior Track Cycling World Championships in Switzerland.
At the 15th MTB Nationals Championships in Pune last week, Singh spoke to Firstpost on the efforts behind Indian track cycling's recent success.
How did the National Cycling Academy in Delhi take shape?
It took years of planning to get the government to finally agree on it. It is only the fourth satellite centre of the Union Cycliste Internationale (UCI) in the world. This is also the only academy in the country that is being jointly run by a federation and the Sports Authority of India.
When I wanted to start the academy, I had to face five director generals and it took two and a half years to get it in place. I used to discuss with one, and he used to get transferred. Training boys is not a problem, convincing the government is a bigger problem. Luckily, we had the support of Injeti Srinivas (former joint secretary in the sports ministry). He could understand these things.
When we used to have meetings, they used to ask us — how many medals for cycling at the Asians. And I used to put my hand up and say — no medals. I would do this to draw them into a discussion and try to get my point across. Without support, how can we get medals?
Today, we have everything in black and white on our website and as for the government, they can see the progress that we've made.
Was Esow Alben's silver at the junior world championships India's biggest cycling success story?
It was a proud moment to hear the Indian national anthem. But I'm not really satisfied with the silver.
If you see the video, he missed out on gold by a whisker (0.017 seconds off gold medallist Jakub Stastny of the Czech Republic) and do you know why — because he was training on a 250-metre track and where he competed was a 200-metre track. He doesn't have that maturity yet — remember he's only 17. So while he knew that he had to pick up the pace during the last spring at a particular bend, it was slightly late. Had he started moments earlier, he would have got gold.
We want to know why he lost, not continue celebrating the silver that he bagged. This is the difference in our mentality today.
How did you identify talented cyclists for this academy?
The foundations of track cycling were laid 4-5 years ago. When we started our academy in Delhi, we initially picked up seniors. We then realised that their training methods were nowhere close to the latest systems being employed in the world and to get them to unlearn what they knew would take much more time than producing a new cyclist.
So, we decided to pick up juniors between the age of 12-14 years. We had a talent search in 2015, where we conducted trials at 18 places in a single day. We had our parameters set, so the process was uniform. And we picked up 120 kids, eventually narrowing it down to 40. Today, we have 3-4 of them who are at the world level after just three years.
Tell us something about the running of the academy.
At the heart of it, we decided to set up our own system under the guidance of UCI. We have files and files of data on the cyclists at camp, which we have collected since day one and which we assess every month. If the kid doesn't perform, they are given six months to improve, else they are sent back home. We didn't start the academy to produce a national champion — our cyclists need to have different targets.
We sent our coach, RK Sharma, for a UCI diploma course and he returned after topping it. At the last Asian Championships, where we won three gold medals in juniors, China-Japan-Korea-Indonesia-Malaysia-Kazakhstan-Iran, everyone has a foreign coach. But we have developed our own.
It's been three years that the coaches working on them have not gone home. We spend late hours planning their routine — the support staff, the mechanics, the dieticians. It is a very scientific approach to training. We get their medicals checked every month and go back to the dietician to fill in on what's missing. At the same time, we insist on a natural growth for the juniors, so we avoid using supplements. So we take care of each and every aspect of their growth.
Another thing we are very strict about now is doping and conduct routine briefing sessions and testing. The government has published a report on doping for the last two years. We don't have a single cyclist who has been caught.
To get 14-year-olds so far away from their home needs great convincing when it comes to their parents. And we keep them just like their parents would to make them feel comfortable. We have school from 11 am to 1 pm and a teacher attends to them on Saturday and Sunday as well. We need to look out for their career beyond sports also.
Lastly, we don't allow any mobile phones at the academy or at our camps to ensure that there is no distraction. We allow them leeway in our own way, but they must know why they are there and must complement the efforts we are putting in.
How much funding does CFI receive from the government?
We are assigned an annual budget of Rs 9 crore by the government, so we need to focus on where we want to channelise this. For hockey, it's about Rs 80-90 crore. And we have 24 medals at stake at the Olympics or Asian Championships when it comes to cycling. Football, basketball, volleyball — they all fight it out for a medal or two. The government is slowly realising this.
Does CFI have any corporate funding?
In 2013, we had no government support, let alone a private sponsor. Today, we have CSR support from Honda Motorcycle and Scooter India to the tune of Rs 2.5 crore annually. We get the athletes directly funded, instead of accepting the money into the federation. They support around 11 riders today. They could go to Germany for training for three months last year, thanks to these funds.
The basic problem is that we have the talent, but it is the most expensive sport there is. A decent cycle costs Rs 1-2lakh. We realised that we had to fill the gap between the source and the talent, so that was our first aim. When I came in, we had five cycles — today we have 195 cycles costing between Rs 1-10 lakh. A wheel costs Rs 2.2lakh and we have 30 cycles of this kind today. These are the basics that need to be in place. And the equipment is really important for results at the world stage.
How have the cyclists progressed over the years?
We have developed a great bench strength and even the champions can't take their place for granted because they know there's always the threat of someone from the camp taking over as the No 1. So there's competition within the team now and we are happy to have created this.
When we picked up Deborah (Herold) from the Andamans as part of our pilot project, she was our star. But she had no competition, so she had to compete with herself. Now there are three girls who are beating her.
There are two boys behind Esow, who will give him a run for his money next year. This time we created an Asian record, next year, I promise we will crack the world junior record.
Are there plans to set up any more academies on the lines of the one in Delhi?
We have one up and running in Guwahati and another two being planned in Jaipur and Hyderabad. Life on the track in Delhi starts at 6.30 am and goes until 9.30 pm and we can't put so much pressure on one track. So these three academies will act as feeder centres to the one in Delhi.
The systems are set and we know where we are going. That's what we've worked on over the years and it will definitely help us in the future, whether I'm there or not.
Subscribe to Moneycontrol Pro at ₹499 for the first year. Use code PRO499. Limited period offer. *T&C apply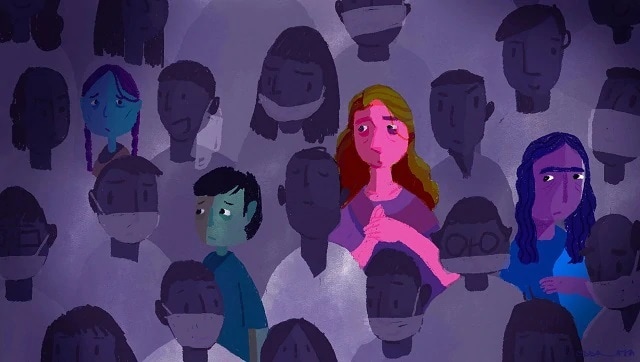 Lifestyle
This account is part of Firstpost's Oral History Project of the COVID-19 Crisis in India. The Oral History Project aims to be an ongoing compendium of individual experiences of the pandemic, with a focus on one significant day in our respondents' lives during this time.
Sports
Bennett, riding for Deceuninck-Quick-Step, beat David Dekker, Caleb Ewan and Elia Viviani at the end of the 204-kilometre stage that started and ended at the tourist resort of Marjan Island.
Sports
After Thursday's possibly decisive 20km uphill finish the overall race leader Tadej Pogacar was able to take it easy on the run around Dubai leaving the glory to the sprint specialists while he maintained his advantage finishing with the main pack.