CWG 2014: India look to open medal account with weightlifting
India's first medal in the 20th Commonwealth Games is expected to come on Thursday from weightlifting when the competitions begin with the women's 48kg and men's 56kg weight categories, respectively.
Glasgow: India's first medal in the 20th Commonwealth Games is expected to come on Thursday from weightlifting when the competitions begin with the women's 48kg and men's 56kg weight categories, respectively.
In both weight categories, the Indians are expected to win medals and tomorrow's performance may set the stage for their challenge at the Games, where they would look to do better than the 2010 Delhi edition.
Nigeria topped the weightlifting medal charts in 2010 edition with five gold, four silver and five bronze followed by Samoa (3, 0, 0) and India (2, 2, 4). This time also, India, with six lifters from 2010 Games, are likely to maintain that level of performance.
Nigeria's preparation has not gone well as lack of funds did not allow them to go for foreign training and exposure. They have, however, named a strong squad, including 2010 63kg gold winner Obioma Agatha Okoli.
India had done exceedingly well in the 2013 Commonwealth Championships in Johannesburg last November. Many Indian lifters are among top three of the latest Commonwealth rankings.
2010 CWG gold medallist in men's 69kg, K Ravi Kumar is again in the team but he is competing in 77kg this time, and is not expected to win gold in his new weight category having laid low for a long time due to injury.
Khumukcham Sanjita and Saikhom Mirabai Chanu are competing tomorrow in women's 48kg and India has the chance to win two medals from this category. This has been a strong category for India since the days of Kunjarani Devi. India had won a silver and bronze in this category in 2010.
The Indian duo will have a strong competitor in Chika Amalaha of Nigeria, who had won silver in 53kg in Commonwealth Championships, but is competing in 48kg class here.
Canada's Jessica Ruel, who lifted 158 (72+86) recently, South African Porta Vries, who lifted 157kg (70+87) to win silver behind India's Mirabai in Commonwealth Championships, could be the other challengers. Augustina Nwokolo of Nigeria, who had won gold in 2010 CWG with 175kg (77+98), has not been named in her country's team.
Sanjita and Mirabai lifted 179kg (79+100) and 161kg (72+89) respectively in the Senior National Weightlifting Championships in March-April. Mirabai won gold in 2013 Commonwealth Championships with a total lift of 166kg (73+93).
Women's team coach Kunjarani Devi said that her wards should bag a handful of medals in the Games.
"We traditionally do well in women's 48kg and we are hoping to do well this time also. In fact, we can win at least a medal each in all the women's weight categories," she said.
Seven Indian women are taking part in four weight categories -- two each in 48kg, 53kg and 63kg and one in 58kg.
Asked about hopes of winning a gold medal from her two wards in women's 48kg, Kunjarani said, "Let us keep our fingers crossed. We can win but it all depends on how you perform on the day of competition."
In men's 56kg that will also be held tomorrow, India can win a gold medal in the absence of defending champion, Malaysia's Amirul Hamizan Ibrahim, now 32, who also won gold in the 2002 Manchester Games.
Sukhen Dey and Ganesh Mali are competing in this category and this is another event from which both the Indians can win a medal each as competition is less here.
The 25-year-old Dey, who won a silver in 2010 with a total lift of 252kg (112+140), is the reigning Commonwealth champion as he clinched a gold in Johannesburg with a total lift of 254kg (114+140). Dey is the top-ranked lifter in men's 56kg.
PTI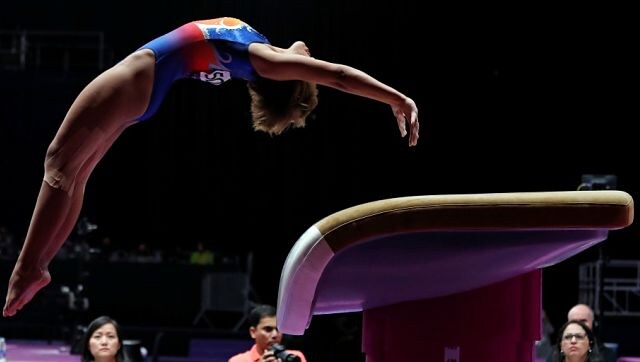 Sports
The commission, the key Australian government agency responsible for supporting and investing in sport, apologised in the wake of the independent report this week that detailed a culture that tolerated emotional, verbal, physical, and sexual abuse.
Sports
We need stricter regulations to ensure that gambling operations do not make use of the loosely-worded definition for real-money gaming to seek legitamacy.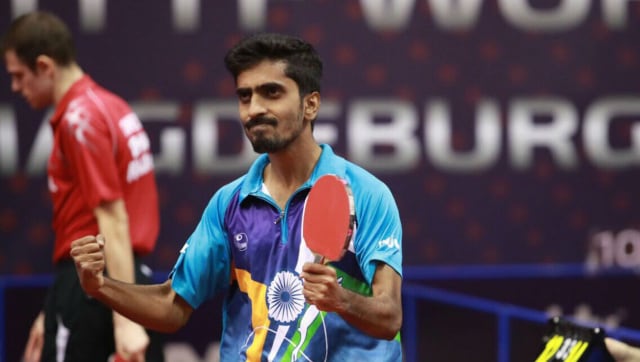 Sports
Sathiyan's request will be considered under the government's Target Olympic Podium Scheme