Cristiano Ronaldo summoned to court over tax evasion allegations, Jose Mourinho accused of similar offences
Both Ronaldo and Mourinho are clients of football super-agent Jorge Mendes, who has been summoned to appear before the court at Pozuelo de Alarcon on June 27.
Madrid: Jose Mourinho was on Tuesday accused by Spanish authorities of failing to pay 3.3 million euro ($3.7 million) in taxes at Real Madrid as star player Cristiano Ronaldo was summoned to appear before a judge next month.
The 54-year-old Mourinho, who coached Real Madrid from 2010 to 2013, was accused of "two offences against the public treasury," the prosecutor's office said in a statement.
Prosecutors claim that the Portuguese manager — who took over at Manchester United last year — failed to declare income of 1.6 million euros in 2011 and 1.7 million euros in 2012.
Real Madrid star Ronaldo was last week accused of evading 14.7 million euros through offshore companies and will appear before a judge on July 31, judicial sources told AFP.
The 32-year-old Portuguese star is facing four charges of fraud through offshore companies between 2011 and 2014.
The hearing will take place at 09:00 GMT on 31 July in a court at Pozuelo de Alarcón, in the suburbs of Madrid, according to Spanish press reports.
Prosecutors accuse the Portugal international of evading tax via a shell company based in the British Virgin Islands and another in Ireland, known for its low corporate tax rate.
In addition, they say he only declared 11.5 million euros of Spanish-related income from 2011 to 2014, while what he really earned during that time was close to 43 million euros.
And finally, they accuse him of "voluntarily" refusing to include 28.4 million euros in income linked to the sale of his image rights for the 2015 to 2020 period to a Spanish company.
Unhappy Ronaldo, the four-time world player of the year, has left his future at the Spanish giants in doubt and has been linked to United and other top clubs after angrily announcing last week that his "conscience is clear."
According to media reports Ronaldo is unsettled at Real Madrid because he believes the European champions did not back him as fully as he had hoped in his dispute with the taxman.
And he has also complained on multiple occasions in the past about Real supporters, who have resorted at times to jeering and booing his performance on the pitch.
However club president Florentino Perez disclosed that no offers had been received by Real to tempt Ronaldo away and the club was determined to keep him.
"Ronaldo is a Real player and will continue to be so as far as we are concerned," Perez told Marca on Tuesday. "No offer has been received for him."
In an earlier report Marca said Ronaldo has told his teammates he was leaving and "there is no turning back".
Portuguese sports daily A Bola had also claimed that Perez had already been informed of the player's decision.
Really bizarre
However, Perez said that he had not spoken to Ronaldo, who is on duty for Portugal at the Confederations Cup in Russia, which ends on 2 July.
He also confirmed that Ronaldo's contact was ring-fenced by a one billion euro release clause.
"I have not spoken with him. We don't want to disturb his concentration with the national team," said Perez.
"But something really bizarre would have to happen if he were to leave this club."
Perez said he could understood why the four-times world player of the year had been upset after he was accused last week of tax fraud.
He said that Ronaldo had clearly done nothing wrong and Perez was appalled that the "presumption of innocence is not respected" by the media who have branded the played a delinquent.
Perez, a 70-year-old construction magnate said to be close to Ronaldo, was elected unopposed Monday for a third term in charge of Europe's most successful club.
His first big challenge is keeping Ronaldo at the club he joined in 2009 from Manchester United for a record 94 million euros ($105.3 million).
Perez has dismissed speculation that Ronaldo is trying to put pressure on Real so that they will bear some of the burden of an eventual fine for tax evasion as Barcelona did for Lionel Messi.
Manchester United have so far made no comment on reports they are interested in buying back the player for an estimated 200 million euros, on top of the release fee.
Since extending his contract in November until 2021, Ronaldo is according to Forbes the highest paid sports star in the world with $93 million (83m euro) in 2016-2017.
Paris Saint-Germain and Chelsea are also reported to be interested but Bayern Munich president Karl-Heinz Rummenigge denied the German champions would make an offer.
Under Perez, Real Madrid have won three Champions League titles in four seasons. The club — which also won La Liga last season — lead the way in the elite European competition with 12 trophies.
Both Ronaldo and Mourinho are clients of football super-agent Jorge Mendes, who has been summoned to appear before the court at Pozuelo de Alarcon on June 27.
In three years with Real Madrid, Mourinho won La Liga (2012) and the Spanish Cup (2011). He also won the Champions League twice with Porto (2004) and Inter Milan (2010).
The football world in Spain has been rocked by charges of tax evasion or corruption pressed against some of its top stars.
Barcelona star Lionel Messi was sentenced to a 21-month jail sentence and 2.09-million-euro fine last year for tax fraud.
The prison term will be suspended as is common in Spain for first offences for non-violent crimes carrying a sentence of less than two years.
The 29-year-old and his father Jorge Horacio Messi were found guilty of using companies in Belize, Britain, Switzerland and Uruguay to avoid paying taxes on 4.16 million euros of Messi's income earned from his image rights from 2007-09.
Former Barca defender Javier Mascherano also agreed a one-year suspended sentence with authorities for tax fraud last year.
Meanwhile Brazil star and Barcelona forward Neymar and his parents are due to stand trial for alleged corruption over his transfer from Santos in 2013.
Sports
On Thursday, the board of directors also approved "the close of the fiscal year for the 2020/21 season, with a loss of 481 million euros ($565.4 million)".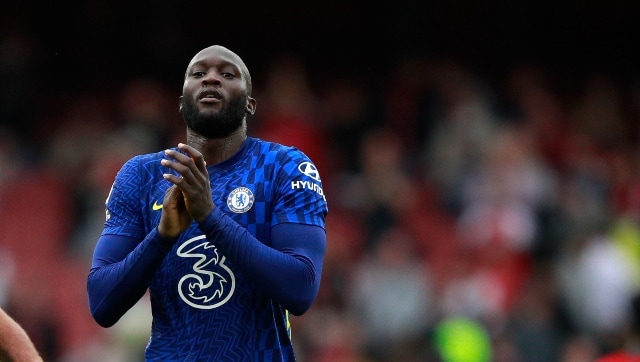 Sports
It is too soon to call the match at Stamford Bridge a title decider, but City boss Pep Guardiola will not want to leave London six points behind one of his main rivals.
Sports
Romelu Lukaku broke the deadlock for Chelsea after 69 minutes at Stamford Bridge to earn the holders a 1-0 victory over Zenit, whose Krestovsky Stadium in Saint Petersburg is the venue for next May's final.