Court of Arbitration for Sport registers appeal by disgraced track coach Alberto Salazar against ban for doping violations
After a multi-year USADA investigation, Salazar and Brown were found guilty of doping violations linked to the Nike Oregon Project training camp
The Court of Arbitration for Sport says it has registered an appeal by track coach Alberto Salazar against his ban for doping violations, though a hearing will take several months to prepare

CAS says Salazar and Dr. Jeffrey Brown appealed against their four-year bans by the United States Anti-Doping Agency

After a multi-year USADA investigation, Salazar and Brown were found guilty of doping violations linked to the Nike Oregon Project training camp
Lausanne: The Court of Arbitration for Sport says it has registered an appeal by track coach Alberto Salazar against his ban for doping violations, though a hearing will take several months to prepare.
CAS says Salazar and Dr. Jeffrey Brown appealed against their four-year bans by the United States Anti-Doping Agency.
After a multi-year USADA investigation, Salazar and Brown were found guilty of doping violations linked to the Nike Oregon Project training camp. USADA said Salazar ran experiments with supplements and testosterone, and possessed and trafficked the banned substance.
The case also related to falsified and incomplete medical records that disguised the work.
CAS says Salazar and Brown asked for more time to file "written submissions and evidence," adding the hearing is "unlikely to take place before March."
Verdicts typically take at least a further several weeks.
Find latest and upcoming tech gadgets online on Tech2 Gadgets. Get technology news, gadgets reviews & ratings. Popular gadgets including laptop, tablet and mobile specifications, features, prices, comparison.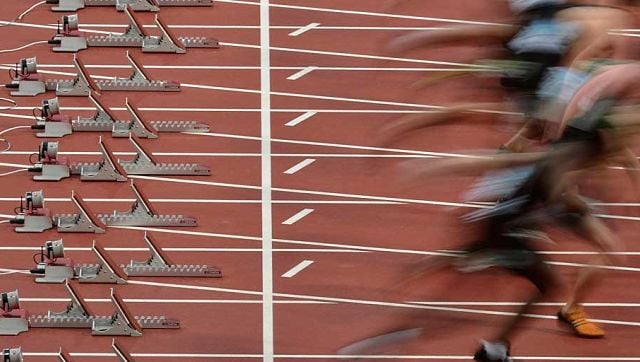 Sports
Organisers said Tuesday the series is scheduled to start on 23 May in Rabat, Morocco, take a one-month break for the postponed Tokyo Olympics, and end with a 8-9 September meet in Zurich.
Sports
The 21-year-old Gemechu made a huge impact on her ADHM debut in 2018, setting a women's course record of 66:50. She then went on to better her own record by 50 seconds when she ran a stunning personal best of 66 minutes last year.
Sports
Both fighters had impressive moments during a fight that was unofficially ruled a draw by the WBC judges at ringside.