Coronavirus pandemic: FIFA president Gianni Infantino considering postponement of revamped Club World Cup
Infantino says he will propose talks with the Chinese government and the country's football officials in a call Wednesday with a panel of FIFA vice presidents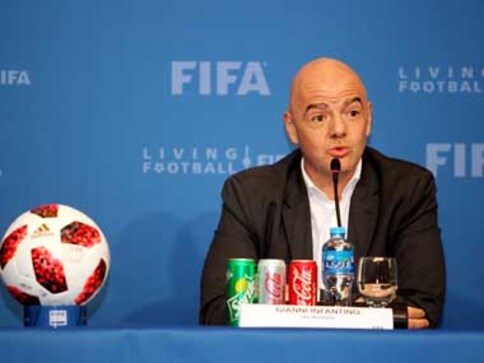 FIFA president Gianni Infantino says he is ready to ask China to postpone next year's 24-team Club World Cup to make space for the European Championship and Copa America.
Infantino says he will propose talks with the Chinese government and the country's football officials in a call Wednesday with a panel of FIFA vice presidents.
That group will include the leaders of European and South American football who pushed their marquee championships back one year because of the coronavirus outbreak.
The inaugural 24-team Club World Cup was set to open on 17 June, 2021, in China as a signature project of Infantino. The FIFA president suggests rescheduling the club tournament to later in 2021, or in either 2022 or 2023.
FIFA also plans to donate $10 million to the World Health Organization for tackling the new coronavirus.
India
The number of new COVID-19 cases is 5.19 per cent higher than 12,213 fresh infections logged on Thursday. It is for the second consecutive day that India has been reporting more than 12,000 new cases in a single day
India
Delhi and Maharashtra reported the maximum number of COVID-19 cases in the last 24 hours. As many as 13 people died of COVID-19, increasing the cumulative casualty due to the virus in the country to 5,24,954
Health
Mumbai registered 978 cases of COVID-19 and two fatalities in the last 24 hours