Coronavirus Outbreak: Remaining I-League matches to be cancelled, Mohun Bagan champions, panel recommends to AIFF
The remaining 28 matches of the I-League will be cancelled due to the coronavirus-forced lockdown and Mohun Bagan will be officially declared as the champions, the committee running the league decided
New Delhi: The remaining 28 matches of the I-League will be cancelled due to the coronavirus
-forced lockdown and Mohun Bagan will be officially declared as the champions, the committee running the league decided on Saturday.
The I-League panel, which met via a video conference, made the recommendation to the All India Football Federation's executive committee not to resume the I-League in view of the nationwide lockdown, which will remain in force till 3 May.
It will now just be a formality for the AIFF executive committee to endorse the recommendation of the I-League committee.
"The committee recommended that the 2019-20 season be deemed to be concluded. That Mohun Bagan be declared as the Hero I-League champion for the 2019-20 season as they stand atop current standings in the Hero I-League until the point of suspension on March 14, 2020," the AIFF said in a statement.
The panel also suggested that the remaining prize money, except that earmarked for the champions, be distributed equally among the remaining 10 clubs.
Additionally, it was recommended that there be no relegation from the I-League for the season. If the proposal is fully accepted, Indian Arrows will stay up in the first division.
Click here to follow LIVE updates on coronavirus
outbreak
(With inputs from PTI)
Sports
The COVID-19 carnage across India has shaken the country to its core with over three lakh fresh daily cases. On Wednesday the daily death toll surpassed the 3,000 mark for the first time.
India
At the city's Chamrajpet crematorium, authorities had to put up a 'housefull' sign and families were told to wait with bodies in ambulances to avoid overcrowding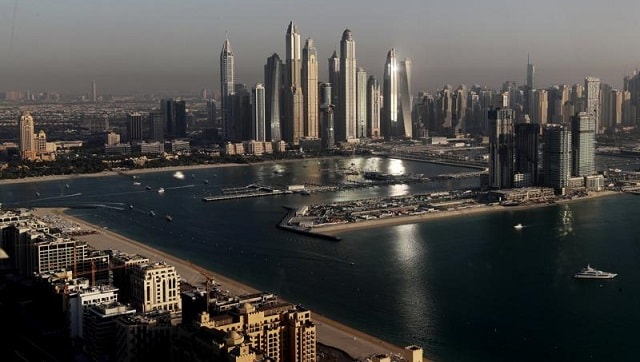 World
As vaccines roll out unevenly worldwide and waves of infections force countries to extend restrictions, foreign buyers flush with cash have flooded Dubai's high-end property market, one of the few places in the world where they can dine, shop and do business in person.