Coronavirus Outbreak: Players temporarily allowed to play for up to three clubs over season, says FIFA
FIFA also said it would allow national associations to open their transfer window for the 2020/21 season before the current campaign has finished
Bern: Players will be allowed to play for up to three clubs, instead of two, during the course of a season in a temporary rule change to alleviate the effects of the novel coronavirus pandemic on the sport, FIFA said on Thursday.
The global football body added that the move was "to avoid any concerns regarding unemployed players."
FIFA also said it would allow national associations to open their transfer window for the 2020/21 season before the current campaign has finished.
It said the change was intended to allow clubs to complete the 2019/20 season with their original squad, even where the campaign had been extended from May into June and July as is the case in a number of European countries.
World
The WHO rebuked Chinese officials for withholding scientific research that may reveal the origin of the coronavirus and also asked them about the reasons behind not revealing the data three years ago and why, after it was published online in January, it could not be found now.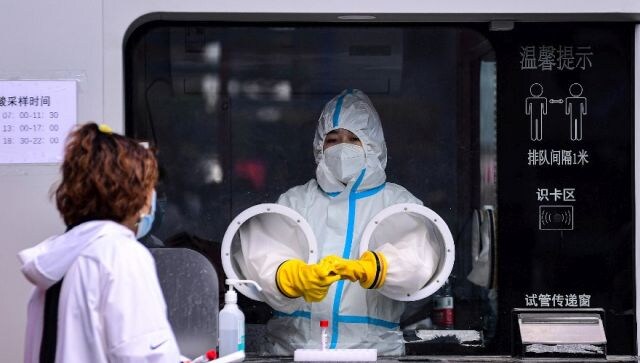 Opinion
Given that some 5-10 million people died due to the Wuhan virus (depending on whom you ask) it is not unreasonable to dub this a crime against humanity, and to demand that the perpetrators be tried in a court of law
World
The temporary measures were introduced in January, with the Heathrow testing aimed at helping strengthen Britain's ability to rapidly detect potential new variants circulating in China.