Coronavirus Outbreak: French football should resume with Coup de France, Coupe de la Ligue finals, says Noel Le Graet
French football federation president Noel Le Graet says he hopes "to resume the season and try to go to the end."
The president of the French football federation wants the season to restart with the two domestic cup finals followed by remaining league games.
France is on lockdown until 11 May because of the coronavirus outbreak. The league is scheduled to restart on 17 June if the government allows it.
French football federation president Noel Le Graët says he hopes "to resume the season and try to go to the end."
His new proposal is that the French Cup final be played either on 13 or 20 June with the League Cup final three days later and then the 10 league games.
Le Graët says "this proposal wasn't challenged."
World
The WHO rebuked Chinese officials for withholding scientific research that may reveal the origin of the coronavirus and also asked them about the reasons behind not revealing the data three years ago and why, after it was published online in January, it could not be found now.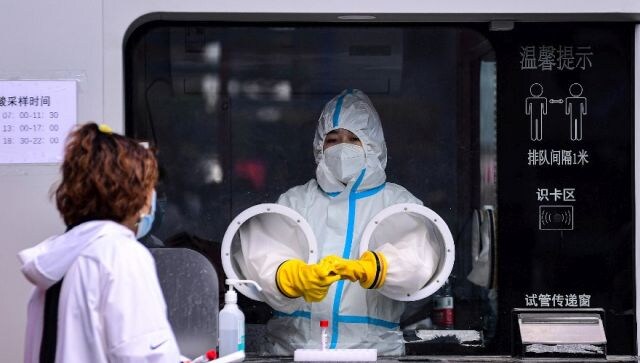 Opinion
Given that some 5-10 million people died due to the Wuhan virus (depending on whom you ask) it is not unreasonable to dub this a crime against humanity, and to demand that the perpetrators be tried in a court of law
World
The temporary measures were introduced in January, with the Heathrow testing aimed at helping strengthen Britain's ability to rapidly detect potential new variants circulating in China.