Coronavirus Outbreak: FIH says resumption of competitive hockey depends on local conditions in member countries
According to a top FIH official said while a vaccine is needed to 'return to normal competition', restarting the sport at different levels is dependent on conditions in various member nations
New Delhi: The resumption of competitive hockey in various countries amid the COVID-19 pandemic will depend entirely on local conditions, the International Hockey Federation (FIH) has said.
The FIH said that any return to training and competitive hockey has to be "carefully implemented to prevent any resurgence in infection".
According to a top FIH official said while a vaccine is needed to "return to normal competition", restarting the sport at different levels is dependent on conditions in various member nations.
"We have never said that hockey can only start once the COVID-19 vaccine is developed...this document (the five-stage resumption plan) has been prepared only to give them a framework on how to start things under precaution," an FIH official told PTI.
"In the end resumption of hockey entirely depends on local conditions, which means it entirely depends on instructions and guidelines of government of respective countries based on their current situation."
As teams start to make plans for a safe return to hockey activities after the necessary restrictions imposed due to the Covid-19 pandemic, we have produced a document to help and support Continental Federations, National Associations and clubs through the process.#stayhealthy

— International Hockey Federation (@FIH_Hockey) May 19, 2020
The FIH on Tuesday came out with a five-point document, encapsulating the dos and don'ts for its member associations in their endeavour to resume hockey in their respective countries.
According to FIH, the document was drafted on the request of member countries to give them a blueprint on how to work towards the resumption of the game.
"This starts, as has been seen in the Netherlands and Belgium, with a return to carefully managed training, still with social distancing measures in place," the FIH said in the statement.
"The next stage will be a resumption of regional competition, followed by local travel between neighbouring nations. The trans-Continental competition will follow and, finally, once a vaccine is in place, it is hoped there will be a return to normal competition."
The FIH further said that when competition does resume, organisers will need to be hugely conscious of safety measures in order to keep the hockey workforce and the fans safe.
"The guidelines, which are aligned to those issued by the World Health Organisation (WHO), cover the entire hockey workforce athletes, coaches, officials, staff, administrators and volunteers.
"Along with a risk assessment chart to which all hockey organisations are advised to adhere, there are also guidelines for organisers of international events once there is a return to international competition," the FIH said.
Hockey
India finished a disappointing ninth in this year's FIH Women's World Cup in July but bagged their first medal at Commonwealth Games in 16 years by winning a bronze in Birmingham.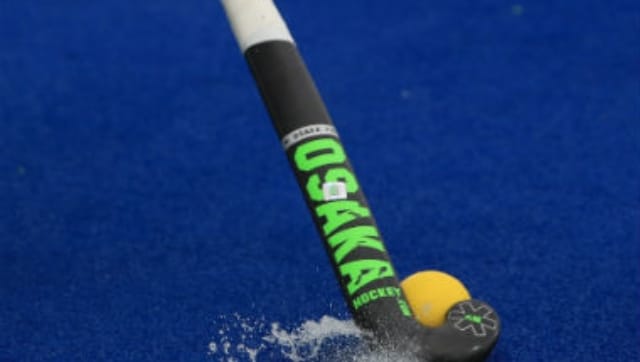 Hockey
Imad has been part of the Pakistan team since 2013, appearing in 145 international matches while Mubashir has been a regular Pakistan player since 2017, playing over 60 games
India
On Saturday, 5,747 new cases of coronavirus were registered in the country while 29 people died. A decrease of 83 has been registered in the daily number of newly infected Covid-19 patients as compared to yesterday