Coronavirus Outbreak: 25 cases of COVID-19 found amongst players, staff of Ukrainian football team Karpaty Lviv
The Ukrainian football association says the cases at Karpaty Lviv came from tests on 65 people. None of the players or staff members have been named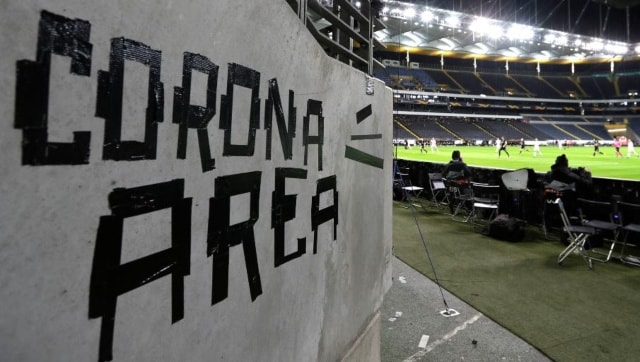 A Ukrainian football team has found 25 cases of the coronavirus among players and staff.
The Ukrainian football association says the cases at Karpaty Lviv came from tests on 65 people. None of the players or staff members have been named.
The Ukrainian league restarted last week without Karpaty. The team's first game was canceled because of suspected virus cases and the league has now postponed two more matches.
The league's planned end date in mid-July is now in doubt.
Karpaty says everyone who tested positive is in isolation and that training has been canceled for a two-week quarantine period.
Karpaty player Egor Nazarina told Ukrainian TV channel Futbol that he didn't believe anyone at the club had displayed symptoms of COVID-19.
Click here to follow LIVE updates on the coronavirus outbreak
India
The active cases comprise 0.11 per cent of the total infections, while the national COVID-19 recovery rate has increased to 98.71 per cent, the health ministry said
Health
A wide range of symptoms, including brain fog, fatigue, coughing, and shortness of breath, are associated with long COVID and may be caused by harm to or dysfunction of various organ systems. Read more.
India
The Parliamentary Standing Committee on Health said the second wave was undoubtedly marred by high cases, increased deaths, shortage of oxygen and beds in hospitals, reduced supplies of medicines and other important drugs