Commonwealth Games 2014, Day 9: Seema Punia wins the silver in Discus
Live updates of day 9 of the Commonwealth Games 2014.
Click here for the full schedule of Indian athletes in CWG.
Achanta Sharath Kamal and Anthony Amalraj lose in TT Doubles final
Indian paddlers Achanta Sharath Kamal and Anthony Amalraj had to settle for the silver medal in the men's doubles after they lost 1-3 to Singapore's Hu Li and Ning Gao in the title clash. Sharath and Amalraj lost 11-8, 7-11, 9-11, 5-11 in 33 minutes to the Singaporean pair at the Scotstoun Sports Campus. Another Singapore pair, Zi Yang and Jian Zhan won the bronze medal after they won the play-off match.
Squash
India's star squash players Dipika Pallikal and Joshana Chinappa lived up to their names and potential to enter the women's doubles final. The Indian duo defeated Australia's Kasey Brown and Rachael Grinham 11-9, 7-11, 11-4 in the semis to enter the gold medal contest at the Scotstoun Sports Campus. They will take on English pair Jenny Duncalf and Laura Massaro in the final on Saturday. (IANS)
Boxing
Men's Middle 75kg: Vijender Singh easily beat C Coyle of NIR to make it to the final. Just too strong, too experienced, Vijender controlled the fight and was never in trouble. He won all three rounds.
Men's Light Fly 49kg: Devendro Laishram is into the final with a superb win over A Williams of Wales. The Indian boxer was aggressive, accurate and even managed to put his opponent on the mat in the second round. But the Welshman stood back up and gave a good account of himself. There was however just one winner.
Women's 57-60kg: Laishram Sarita Devi is through to the finals after comprehensively beating Mozambique's M Machongua. In the final on Saturday, the 32-year-old Manipuri cop will take on Australia's Shelley Watts for the gold.
Men's Welter 69kg: Mandeep Jangra beat NIR's S Donnelly is a close fight. Donnelly took the first round but Jangra fought back to take the next two and advance to the final. Brilliant stuff.
Athletics
Men's Triple Jump Qualification: India's Arpinder Singh qualified for the final with a leap of 16.51. The final is tomorrow.
Men's Javelin Qualification: India's V Kasana (with a throw of 71.95) and Davinder Singh (with a throw of 70.56) qualified for the final.
- Women's high-jump final: Sahana Nagaraj Gobbargumpi is in the finals and has cleared her first two heights -- 1.78 and 1.82m. She even got over 1.86m in the fourth attempt. But then failed all three attempts at 1.89. She finished 8th out of 12 competitors.
- Women's discus throw final: Seema Punia has finished second with a season best throw of 61.61. Australia's D Samuels won the gold medal by hurling the discus 64.88 metres. England's J Lally won the bronze with a throw of 60.48.
- Women's 4x400m relay heat 2: India finish 5th, qualify for finals with time of 3:33.67. The team compirising of Debashree Majumdar, Tintu Luka, Ashwini Akkunji and Poovamma Machettira will have a tough time in the final though. Saturday's final will have eight teams -- India, Bahamas, Jamaica, Nigeria, Australia, England, Trinidad and Tobago and Canada.
Badminton
Women's doubles QF: Jwala Gutta/Ashwini Ponnappa beat A Rathnasiri/U Weerasinghe 21-10, 21-9 to advance to the semis.
Men's Singles QF: S Kidambi lost to Singapore's D Wong 10-21, 21-12, 12-21.
Women's Singles QF: PC Thulasi lost to Malaysia's JY Tee in three tough games 21-18, 19-21, 19-21.
Squash results
Mixed Doubles: Chinappa/Sandhu lose 11-7, 8-11, 6-11 in the quarters to Knight/King of New Zealand.
More table tennis
- Men's Singles: Soumyajit Ghosh loses out to England's Pitchford 11-7, 7-11, 11-9, 7-11, 10-12, 9-11 in the quarters. Epic battle but just fell short. HR Desai also lost to Singapore's J Zhan (12-14, 6-11, 10-12, 11-13) in the third round.
- Women's doubles: After clinching a thriller in the earlier round, Kumaresan/Patkar 1-3 to J Drinkhall and K Sibley of England.
Men's doubles: Achanta/Arputharaj are in the FINALS of the event after beating Singapore pair Yang/Zhan 11-7, 12-10, 11-3.
Sharath-Amalraj in men's doubles final
Indian paddlers Sharath Kamal and Anthony Amalraj reached the final of the men's doubles event at the 2014 Commonwealth Games, securing a minimum silver medal. It was a facile win for the Indian team, who beat Singapore's Zi Yang and Jian Khan 11-7, 12-10, 11-3 in a little over 20 minutes. The Indian duo will face another Singapore team of Ning Gao and Hu Li at 0100 hrs IST (2nd August) in the match for the gold medal.
Lawn Bowls -- Men's Fours
India's Men's Fours team has lost it's bronze medal match against Australia. The Indian team finished with a score of: 14 shots, 8 ends. Australia finished with 15 shots and 7 ends to edge them out in a thriller. Scotland won the gold medal, England took the silver.
Badminton results
- World no.11 PV Sindhu is also through to the semi-finals of the women's singles after beating NZ's A Rankin (world no. 82) 21-10 21-9.
- India's P Kashyap beat Malaysia's D Liew 21-13, 21-14. It never got close.
Ashish Kumar finishes last in Men's Vault final
India's silver medallist from the 2010 Commonwealth Games -- Ashish Kumar finished last in the event this time round. He scored 14.333 in his his first vault but didn't get a score in his second jump. Canada's Scott Morgan won the gold medal.
Pinki loses in semis
Pinki Rani finishes with BRONZE after losing SF to NIR's Michaela Walsh in #boxing 48-51kg event. It was a close fight and Walsh won a points decision. Could have gone either way though. Pinki forced the pace, attacked the opponent -- who was much taller and had a longer reach -- but took too many clean punches. She is one for the future.
India skipper Sardar Singh to miss hockey semis
The Indian men's hockey team will clash with New Zealand in the semi-finals of the Commonwealth Games Saturday but without their captain Sardar Singh.
The midfielder has been suspended for one match following his second dangerous offence in the tournament. Sardar was reprimanded for dangerous play in Tuesday's game against Australia and then received a yellow card against South Africa Thursday.
He was given a two-match suspension but after an an appeal by India, the jury reduced the suspension to one match.
World No.6 New Zealand will be using their experience against India with seven of their players having more than 150 international caps to their name. (IANS)
Table tennis results
In a mixed start to the day for Indian paddlers, Shamini Kumaresan and Madhurika Patkar won their third round women's doubles match but there was some disappointment as the pair of Ankita Das and Poulomi Ghatak lost to their Malaysian opponents at the 2014 Commonwealth Games here Friday.
It was a remarkable victory for Shamini and Madhurika, who came back from two games down to beat Australia's Zhenhua Dederko and Ziyu Zhang 3-2.
In the other women's doubles match Ankita and Poulomi lost 7-11, 11-8, 7-11, 11-8, 4-11 to Malaysian pair Sock Khim NG and Lee Wei Beh in a match lasting 31 minutes.
(IANS)
Full schedule of the Indian athletes today:
Athletics
18.05: Sahana Kumari in women's high jump
18.15: Women's discus final round
18.35: Women's 4x400m relay (M. R. Poovamma, Tintu Luka, Debashree Majumdar, Ratandeep Kaur, Anilda Thomas, Ashwini Akkunji)
21.10: women's 4x100m relay (Saradha Narayan, H M Jyothi, Srabani Nanda, Asha Roy, Santhini Vallikkad, Merlin K Joseph)
Boxing
13.00 onwards: Women's flyweight, men's bantamweight, men's lightwelterweight, men's light heavy and men's superheavy weight semifinal rounds.
Badminton
14.00 onwards: Doubles events
Gymnastic (artistic)
15.00 onwards
Gymnasts (men): Ashish Kumar, Rakesh Patra
Gymnasts (women): Dipa Karmakar, Pranati Das, Pranati Nayak, Aruna Reddy, Rucha Divekar
Hockey
10.00 onwards: Semis and classification matches
Lawn Bowls
08.45 onwards
Athletes (men): Sunil Bahadur, Dinesh Kumar, Samit Malhotra, Kamal Sharma, Chandan Singh
Athletes (women): Lovely Chubey, Tania Choudhry, Pinki, Nayanmonia Sakia, Rupa Rani Tirkey
Squash
13.00 onwards
Participants (men): Saurav Ghosal, Mahesh Mangaonkar
Participants (women): Dipika Pallikal, Joshana Chinappa, Anaka Alankamony
Table tennis
09.30 onwards - Gold and bronze medal matches in men's team
Participants (men):Sharath Kamal, Soumyajit Ghosh, Harmeet Desai, Amalraj Anthony, Sanil Shetty
Participants (women): Manika Batra, Ankita Das, Poulomi Ghatak, Shamini Kumaresan, Madhurika Patkar
First Cricket News
The franchises have asked the Pakistan Cricket Board (PCB) to call a meeting of the PSL governing council after it became apparent that many of the overseas players, who appeared in the league in February-March, might not be available on resumption.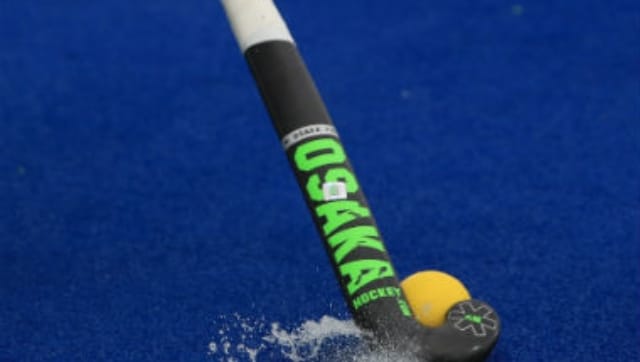 Sports
A passionate lover of the game, Joshi has been maintaining records of the sport since the early 1970s and also contributed hockey statistics to several national dailies.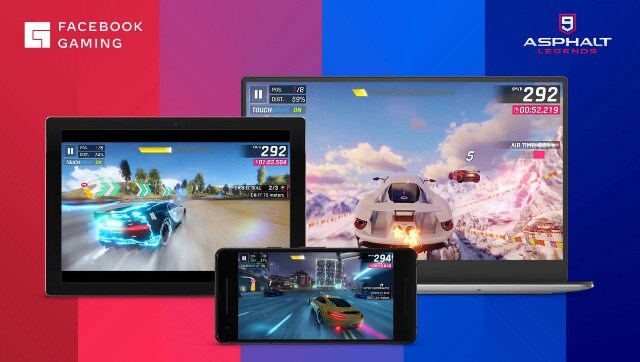 Sports
Given the nature of eSports and the fact that it is often considered an equaliser in terms of physical abilities, should there be separation within eSports at all?