CK Vineeth bemoans sudden sacking from AG's office, says job was his security after football career
The Indian and Bengaluru FC forward CK Vineeth felt robbed after he was sacked from his government job but says he will continue to play football.
The irony is unmissable. Indian football team's CK Vineeth has been relieved of his duties as auditor at the Kerala's Accountant General's office in Thiruvananthapuram due to low attendance. Vineeth, who was working under the 'sports quota' in 2012, was told to stay at the office regardless of his commitments on the pitch. The Kannur-born player has slammed the authorities by saying that his primary job is to serve his country as a football player.
"When you have a job in sports quota, you can play as much as you can. That's the only thing you could do. You can't leave your game and go and sit in the office and do the file work. You got a job because you are playing football and when they tell you to come in the office and work. I don't think it is fair," the 29-year-old Vineeth told Firstpost.
The Bengaluru FC striker feels strange about the decision and asks for support in return for being a sportsperson. India's cramped football schedule is one of the main reasons why Vineeth cannot attend office on a regular basis. Since October, it is evident that he has been a part of the Indian Super League where he represented the Kerala Blasters and played for Bengaluru FC in the I-League and the Federation Cup, coupled with international friendlies and AFC qualifiers in between. 
However, Vineeth described the Federation Cup success as a relief after enduring a lot of stress following his sacking.
"After the two goals that I scored against Mohun Bagan in the final, I felt relaxed. I was going through some sort of a trouble. My form was coming down and you know how this job thing has really disturbed me," Vineeth explained.
He added: "I was not performing well due to injuries and that's why I went on to say that it was a strange week for me."
Vineeth has been an integral part of Bengaluru FC's success in the last three seasons and has been in Stephen Constantine's plan for the AFC Cup qualifiers. Despite playing for the country, Vineeth fears that he might not have the security an athlete deserves post retirement.
"A job is like a security after your football career. I just felt that I lost my security to play football. I tried to keep it down as soon as possible as we had important matches like the Federation Cup final. So, I wanted to keep it down and focus.
Vineeth was let go without the office even hearing his side of the story. The situation has left Vineeth frustrated and angered at the same time as it does not look like the Kerala officials wants to make peace with him.
"It affected me a lot (mentally). You know how is the life of a football player after retirement. When I lost my job, I was just stranded and did not know what my life will be after football. But when I get all the support, I think it's fine to play football and if I get the job I will agree to join.
Sports minister Vijay Goel was sympathetic to Vineeth's cause and showed his support on social media. "If rules are a hindrance, we might change the rules because they are dedicated to the passion of sports," said Goel in a statement.
My statement on @ckvineeth controversy. I support his cause & will do the needful. Rules must be changed for welfare of players. #CKVineeth pic.twitter.com/4pf5foUdCA

— Vijay Goel (@VijayGoelBJP) May 19, 2017
Goel has assured Vineeth that he will speak to the Kerala Chief Minister and Comptroller and Auditor General (CAG) office in New Delhi about the matter. "A player has to play continuously and hence is unable to meet the mandatory guideline. I will speak to Kerala Chief Minister and Comptroller and Auditor General (CAG) office in New Delhi to seek their intervention to accommodate this player and change the rules.
"Union sports minister Vijay Goel has said that he will intervene in the issue. I expect that he will ask the authorities to take back Vineeth. If the Centre does not intervene in the issue, the state government is ready to give a suitable job to Vineeth," said Kerala Chief Minister, Pinarayi Vijayan on Facebook.
The officials want an established international-level player like Vineeth to take a step back and play in local tournaments. Having made his point clear, Vineeth sheds light on some of the ex-players who fell victim to such decisions.
"They just want me to come to the office, work and play for their team, who just play the local tournaments in Kerala."
"There are many whose careers have finished after joining the job. There are many in Kerala. Take any of the department teams and you will find a lot of promising players who got the job but not enough opportunities to play.  I can't get selected for the national team by playing in local tournaments here. They don't know the importance. I need a job which assures me that I play football."
Amidst the chaos, the only way out for Vineeth is to concentrate on delivering the goods on the pitch. After being the difference for Bengaluru FC in the Federation Cup final, Vineeth has set his sights on playing even better to prove his worth.
"They are doing everything they can do. It's not my decision, it's their decision. I have already made my stance that I just wanted to play football and I can't change that. Football has given me everything. I am happy for the fact that all the players and state government are pouring in support from everywhere.
"I just want to continue to play football whether they give me a job or not. I don't know why they want me to leave but I know what I have to do," he signs off.
Find latest and upcoming tech gadgets online on Tech2 Gadgets. Get technology news, gadgets reviews & ratings. Popular gadgets including laptop, tablet and mobile specifications, features, prices, comparison.
Sports
Ahead of the 2020-21 ISL season, we take a look at Chennaiyin FC's prospects, and where they could end up.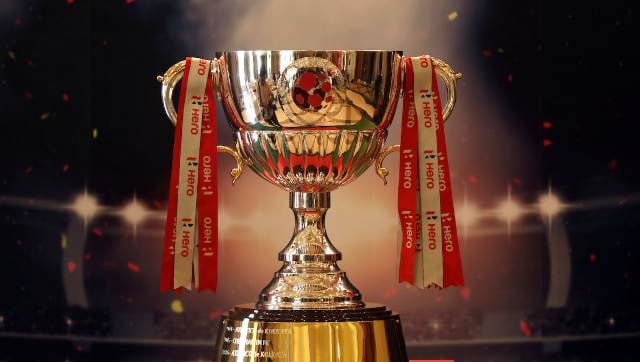 Sports
With Mohun Bagan joining ATK and entry of East Bengal, ISL 2020-21 will be the first season with the biggies from Kolkata. 11 teams will vie for the title when the season begins on 20 November.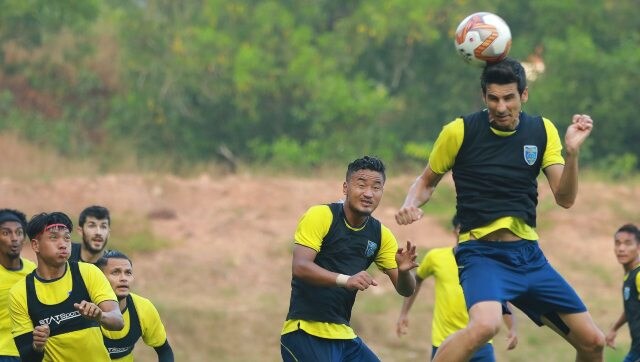 Sports
Ahead of the upcoming ISL 2020-21 season, we take an overall look at Kerala Blasters.