Chiragh Kumar tied third after first round in Taipei; Thitiphun leads
Chiragh lived up to the adage 'beware the sick golfer' when he battled flu to card a round of 68 that was highlighted by an eagle-three on the 18th hole.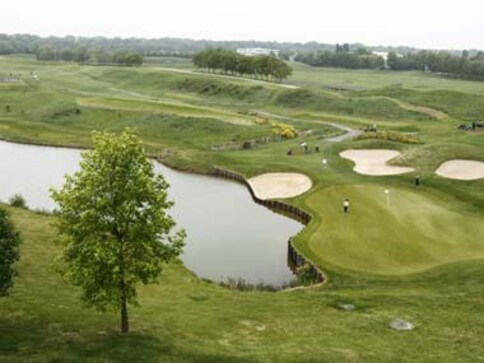 Taipei: Chiragh Kumar, coming off a long off-season following struggles with injuries and form, opened the Yeangder Tournament Players Championships with a fine four-under 68 that gave him a share of third place at the end of the first round here today.
Chiragh, a teammate of Gaganjeet Bhullar and Anirban Lahiri at the 2006 Asian Games, when they won the team silver, closed the round with a satisfying eagle on the 18th after three birdies and a bogey on the front-nine.
Chiragh lived up to the adage 'beware the sick golfer' when he battled flu to card a round of 68 that was highlighted by an eagle-three on the 18th hole. Rahil Gangjee (70) was tied 10th, while the rest of the
Indians had modest to disappointing rounds. Lahiri carded an even par 72 to be tied 29th, while defending champion Bhullar and Abhinav Lohan shot one-over 73 each to be tied 46th.
Abhijit Chadha (74) was tied 59th, while Himmat Rai and Ajeetesh Sandhu with rounds of 75 each were tied 71st.
Bhullar stands a chance to qualify for the WGC-HSBC Champions in China in October if he can remain in the top-two position on the Order of Merit before the cut-off date on October 14.
Thailand's rising star Thitiphun Chuayprakong birdied the last two holes for a six-under 66 to take a one-shot lead in the opening round.
Thitiphun, still searching for a first Asian Tour victory, sank a 10-foot eagle putt on his first hole to spark a remarkable round which included seven birdies against three bogeys at the Linkou International Golf and Country Club.
The 29-year-old, who came into prominence when he finished second at the 2011 Indian Open, said, "At the start of the day I just told myself to grind it out because I was sick. That kind of helped because I wasn't trying anything extra. I think it kind of paid off. I don't have the energy to practice so I'm going to take the bus and rest."
"I was very patient. I missed a lot of putts but stayed patient after missing those putts. It is really hard to read the greens here. I didn't let that affect me at all. It was a good long off-season. I took a holiday and practiced after that.
"I wouldn't want to blame on anything but I didn't play too well last year. I have been struggling with an injury in my right ankle. Because of the injury, I couldn't give it a 100 per cent when I wanted to. I had to miss a few events also. I'm not a 100 per cent healed yet but it seems that I'm getting better. My ankle is not hurting right now," he added.
Leader Thitiphun's playing partner Kim Gi-hwan of Korea was flawless in a round of 67 while Asian Tour rookie Sam Brazel of Australia and Chiragh returned with identical 68s at the US$500,000 Asian Tour event.
PTI
Sports
De Villiers and Barty will team up in the inaugural Icons Series golf event in Jersey City from 30 June to 1 July.
Sports
Jack Nicklaus, 82, an 18-time major winner said he turned down the offers out of loyalty to the PGA Tour.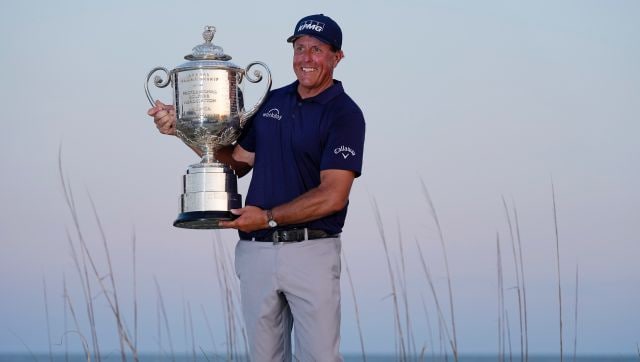 Sports
Phil Mickelson did not play in last month's Masters for the first time since 1994 and is missing the PGA Championship for the first time since he made his debut in 1993