Chinese women and Indonesian men emerge victorious at Badminton Asia Team Championships
China and Indonesia on Sunday won the Badminton Asia Team Championships in the women and men's categories respectively at the Gachibowli indoor stadium in Hyderabad.
Hyderabad: China and Indonesia on Sunday won the Badminton Asia Team Championships in the women and men's categories respectively at the Gachibowli indoor stadium in Hyderabad.
China defeated Japan 3-2 in the women's category and Indonesia beat Japan 3-2 in men's category in the two finals of the week-long tournament.
In the women's finals held in the morning session, Japan's Nozomi Okuhara gave a great start to her team with a 17-21, 21-16 and 21-15 win against China's Shixian Wang.
It was a clash of equals as Wang is ranked seven, while Okuhara is ranked just below her at eight. Okuhara lost the first game, but bounced back to win the remaining two games.
Japan's doubles pair of Misaki Matsutomo-Ayaka Takahashi continued their team's winning streak with a 21-12, 21-16 victory over China's Ying Luo-Qing Tian in the first doubles match of the five-match tie. The tie comprised three singles and two doubles matches.
The fortunes of the Chinese team were, however, revived by Yu Sun, in the second Singles match with a 22-20, 21-19 win over Japan's Sayaka Sato.
In the second doubles, China's Yu Luo-Yuanting Tang trounced Naoko Fukuman-Kurumi Yonao of Japan 21-11, 21-10.
In the final and decisive match, China's Bingjiao He, who is ranked 31, humbled 16-ranked Yui Hashimoto to make her team the winners of Asia Team Championships in women's category.
In the men's finals in the evening session, Japan's Kento Momota, ranked number four in the world, had an easy 21-17, 21-7 win against Indonesia's Ihsan Maulana Mustofa, who is ranked way below at 33.
Indonesia's doubles pair of Angga Pratama-Rickey Karanda Suwardi defeated Japan's Hiroyuki Endo-Kenichi Hayakawa 22-20, 14-21 and 21-17.
In the singles match that followed, Indonesia's Ginting Anthony, who is ranked 34, shocked Sho Sasaki 21-7, 21-16 to give a boost to his team's chances. Sasaki, ranked 22 now, was a seasoned shuttler.
In the second doubles match of the tie, Japan's Takeshi Kamura-keigo Sonoda beat Indonesia's Berry Agriawan-Ryan Agung Saputra 21-16, 21-15.
With both sides having won two matches each, the final match (singles) between Kenta Nishimoto (Japan) and Christie Jonatan (Indonesia) became decisive.
The match turned out to be a battle of wits and full of suspense with both the players winning one game each.
Indonesia's Jonatan, ranked 36, dominated the last game as his side won the team championship. Jonatan secured a hard fought 14-21, 21-19, 21-13 victory against Japan's Nishimoto.
India claimed bronze in the men's category, while the women's team crashed out in the quarterfinals.
PTI
Find latest and upcoming tech gadgets online on Tech2 Gadgets. Get technology news, gadgets reviews & ratings. Popular gadgets including laptop, tablet and mobile specifications, features, prices, comparison.
Sports
Sindhu had earlier pulled out of the Thomas and Uber Cup Final but later decided to participate in it, although the event itself eventually got deferred due to the rising number of pullouts.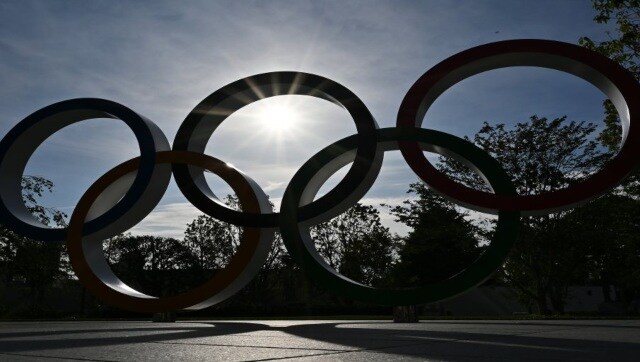 Sports
Japan's borders are still largely closed to foreign visitors and a vaccine is months or even years away, feeding speculation about whether the Games are feasible at all.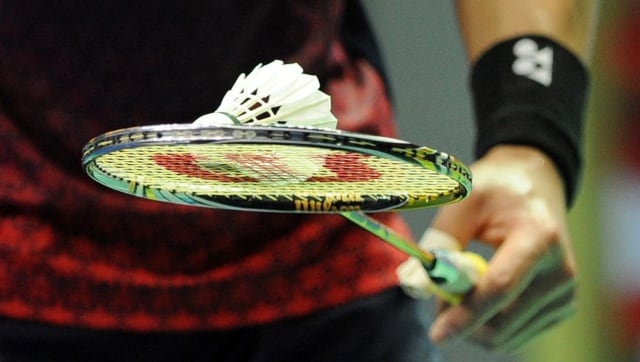 Sports
The BWF has, however, decided that the Denmark Open will proceed as originally planned in the BWF Tournament Calendar (13-18 October).