Chinese puzzle: Learn to adapt, pioneer warns Anelka
Anelka's star is sure to shine bright, but he won't be the only novelty in the world's largest city where he needs to embrace a different culture compared to Europe.
The number of stops and spats during his well-travelled career could well be a nod to his intransigence, but French striker Nicolas Anelka better learn to adapt -- and fast -- if he is to succeed in China, says one player who helped pave the road to the East.
The 32-year-old hit-man leaves Chelsea next month to begin a new chapter at Shanghai Shenhua after agreeing a two-year deal reported to be worth up to $300,000 (192,357 pounds) per week.
But Swedish midfielder Pelle Blohm, who became an overnight superstar in China when he joined Dalian Wanda from IFK Norrkoping in 1996, says such riches and star status will not be enough to protect Anelka from the clashes that occur when Asian and European football cultures meet.
"The culture clashes will still be there. If you're not prepared when you get to Asia, it could be a problem for Anelka," Blohm told Reuters. "It's the little day-to-day things that are hard to put your finger on that can cause problems.
"You don't say what you think straight out, you can't get overtly angry because then you lose face... Anelka is a superstar so he'll probably get away with it, but it can still be pretty tough. It's not Europe he's going to, it's a completely different culture."
One immediately obvious area in which the culture differences manifest themselves is in the stands, Blohm said, and it can take some getting used to for a Westerner.
"Every country has its own way of celebrating and you have to understand Asia to understand how they are on the terraces," he explained.
"They'll often laugh if someone gets a ball in the face for example -- they're ashamed for that player because he loses face, but they laugh at the situation.
ODD SITUATIONS
"There can be some odd situations, where people laugh in the wrong places and don't behave like English fans. It's about understanding Asia and the Chinese."
On the pitch too, Anelka must be ready to make concessions, the Swede says.
"Football-wise there's a risk that he'll be alone in his quality. As an attacker it's about scoring goals, and he'll have to help his team mates, and even if things have developed, the Chinese league is not the best in the world."
"He'll probably be a little frustrated. He'll need to lower his demands for where he wants the ball played, and to be humble in that situation."
When Blohm joined Dalian Wanda as the Chinese League, previously closed to the outside world, started to open up, the signing of the central midfielder caused almost as much of a stir as the announcement that Anelka was to join Shanghai from Chelsea.
The long-haired, tough-tackling playmaker was nicknamed "the Great Wall" as he led Wanda to the title in his single season there.
"I played in China's best team, we won the league and I was named China's best midfielder, so somewhere there I was a superstar. We always had a TV team following us, sometimes two," Blohm said in a telephone interview.
But despite the stardom and success on the pitch, Blohm never quite got used to being the center of attention. He left Dalian to join Viking Stavanger before finishing his career in Sweden with GAIS.
GENEROUS WIN BONUSES
His work as a TV pundit for Canal Plus in Sweden means he still gets recognized on the street in his native country, but it is nothing like the hysteria there was when he played for Dalian.
"I couldn't go out on the town -- if you stopped on the street you'd be surrounded by hundreds of people in no time. I had long hair at that time so you couldn't really miss the Westerner."
China has changed a lot in the intervening 15 years, however, and Shanghai is a world apart from less-cosmopolitan Dalian. Although Anelka's star is sure to shine bright, he won't be the only novelty in the world's largest city.
While Blohm found the idea of his "Chinese adventure" very appealing, he makes no secret of the fact that money played a large part in his decision to move to China. In doing so he quadrupled his basic wage, earning one million Swedish crowns (93,270 pounds) for a single season, plus generous win bonuses.
His salary pales into insignificance when compared to the package the Frenchman, who has played for Arsenal, Real Madrid, Manchester City and Paris St Germain among others, will receive.
Shanghai director Zhou Jun said that Anelka can expect to make at least as much as he receives from Chelsea.
"People are aware of Anelka's Chelsea yearly salary which is around 5.8 million euros (5 million pounds). So when he comes to China it definitely won't be below this figure," he said.
Perhaps unsurprisingly, China has begun attracting some big-name players. Brazil's 2010 player of the year Argentine midfielder Dario Conca plays for Guangzhou Evergrande, but nobody of the profile of Anelka has made the switch up to now.
When England's Paul Gascoigne signed for Gansu Tianma in 2003 in a playing and coaching role, he was already a faded star and recovering alcoholic, and that episode ended as bizarrely as it had begun after just a handful of months as Gazza's personal demons scuppered his career once more.
Blohm expressed tempered surprise that it has taken 15 years after his season there for China to secure such a big-name player as Anelka.
"In one way it's surprising, but in another it's not," he said.
"The game in China was in trouble financially for a while.
"In 1996 the people all wore the shirts of the local teams, but when I went back in 2006, people were wearing the shirts of the big international sides."
Reuters
Find latest and upcoming tech gadgets online on Tech2 Gadgets. Get technology news, gadgets reviews & ratings. Popular gadgets including laptop, tablet and mobile specifications, features, prices, comparison.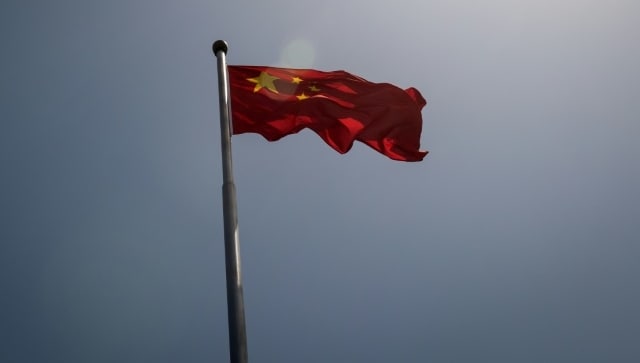 World
Exploitation of the Yarlung Zangbo river could be a major source of clean electricity, playing a significant role in realising China's goal of reaching a carbon emissions peak by 2030
World
The "Fendouzhe", or "Striver", descended more than 10,000 metres into the Marianna Trench in the western Pacific Ocean with three researchers on board
World
The #MeToo survivor has accused Chinese CCTV host Zhu Jun of groping and forcibly kissing her in 2014. She is asking for a public apology as well as 50,000 yuan ($7,600) in damages