Chinese golfers put in underwhelming performances at PGA Tour Series-China, fail to make it into top 10
Chinese golfers struggled in this edition of the PGA Tour Series-China, with no Chinese representatives making it into the top ten and Cao Yi being the highest placed Chinese golfer in 12th.
Hong Kong: When the PGA Tour Series-China reached its climax at the weekend, the five top money-winners earned cards for America's Web.com Tour, one rung below the elite PGA Tour.
There was just one hiccup — none of the top five, or even the top 10, was from China.
It is the first time in four seasons of the PGA Tour Series-China — hailed by former tour commissioner Tim Finchem "as a pathway to the PGA Tour for Chinese golfers" when it was created — that no Chinese player has made the top five.
Instead, Englishman Callum Tarren, American Charlie Saxon and New Zealander Chris Voke get their chance in America, along with fourth-placed Yuwa Kosaihira of Japan and South Korea's Todd Baek.
"We're here to grow the game of golf in China. It just hasn't been the best of years for Chinese players," admitted Greg Carlson, executive director of the PGA Tour China.
"We always want to see Chinese players play well and advance onto the Web.com tour," he told AFP in Hong Kong, where the 14-stop season wrapped up at the Clearwater Bay Open, adding, "it just didn't work out this year with some of the Chinese players getting inside that top 10."
Cao Yi in 12th place was the leading Chinese golfer on the money list. "Cao Yi winning this year (in Chongqing in March) was a success but he's had a few injuries along the way and he's starting to get his game back together," said Carlson, who remains upbeat about China's potential to produce future stars.
"We're not particularly concerned about the development of golf in China and the quality of golfers in China because we know they are coming. You look at the junior development of golfers in China and there are a lot of good players out there," he said.
One of those is 21-year-old Yechun 'Carl' Yuan who was the only other Chinese winner on the tour, as an amateur at Qingdao in July. Yuan has now turned professional and his world ranking of 530 puts him third among all Chinese players.
China's players have dominated in previous years. The inaugural 2014 season saw Li Haotong win the order of merit. He has gone on to win twice on the European Tour and establish himself as China's number one, but at 54th is the only player from the country inside the world's top 100.
The 2016 PGA Tour Series-China winner, 'Marty' Dou Zecheng, and fifth-placed Zhang Xinjun both earned 2018 US PGA Tour cards, the first from China to do so. But they have struggled on the main tour, with Dou only making seven of 26 cuts with a best finish of tied 51st.
Zhang fared better with a best of tied fifth in the Dominican Republic but still failed to make the cut 16 times in 27 events. It means that despite the long-expected advent of China as a force in golf, success remains elusive on the world's leading tour.
Carlson said there was a "culture shock" for Chinese players to absorb in the United States, where the ultra-competitive PGA Tour has little room for error. "You see it with a lot of guys like a Marty Dou — when they go to the US, it's a little bit of a culture shock," said Carlson.
"The difference between PGA Tour, Web.com and PGA Tour Series-China is there's less room to make mistakes. It's the top tour in golf and you have to be at the top of your game," he added.
Find latest and upcoming tech gadgets online on Tech2 Gadgets. Get technology news, gadgets reviews & ratings. Popular gadgets including laptop, tablet and mobile specifications, features, prices, comparison.
Sports
Cink fired eight birdies in a seven-under par 65 at Silverado Resort in Napa, California, his 21-under total of 267 giving him a two-shot win over Harry Higgs.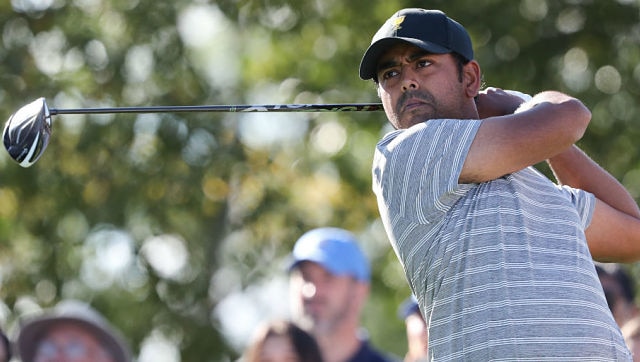 Sports
Lahiri, who had a triple bogey on the second hole and a bogey on the third started the recovery soon after with an eagle on the fourth.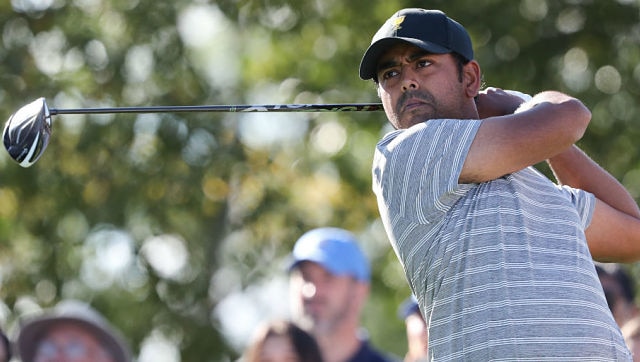 Sports
Lahiri, who has been battling indifferent form in the last two years, enjoyed his best result on the PGA Tour in nearly 18 months when he signed off tied 36th at Safeway Open two weeks ago.