Chinese athletes turn vegetarian ahead of Olympics
The players are worried that if they eat meat of animals raised on feed containing clenbuterol, they may end up testing postive for the banned substance.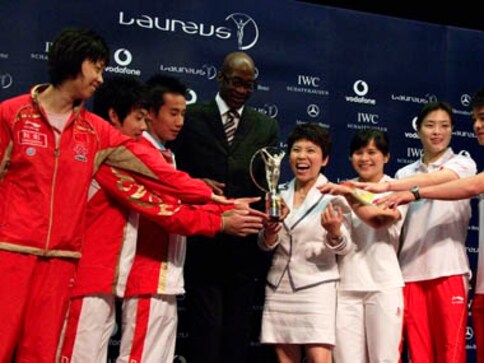 Beijing: Chinese athletes training hard to take part in London Olympics virtually turned vegetarian, giving up meat products due to fears of disqualification by World Anti-Doping Agency (WADA).
Yang Hongbo, head of catering for 700 always-hungry, high-performance athletes at the Jiangsu Sports Training Centre, said he is having a terrible time to find beef that is "safe" for his charges to eat.
He is worried if the athletes eat the meat of animals that were raised on feed containing clenbuterol, they may end up being disqualified.
Yang said he had contacted many slaughter houses throughout the province, and even travelled to Beijing several times to search a supplier that can guarantee additive-free beef.
"No company dares to sign a contract promising their meat does not contain clenbuterol or ractopamine," Yang told state run Global Times.
Both chemicals are added to animal feed to produce leaner meat. Ractopamine was banned in China late last year, but clenbuterol remains legal. Neither is clenbuterol banned in many other countries, including the US and Canada.
The WADA has banned numerous athletes from competition who tested poositive for clenbuterol, but those are presumed to be athletes who self-medicated with the drug to reduce fat and enhance their performance.
Last January, 700 athletes were barred from eating beef for 15 days after the General Administration of Sport of China found excessive levels of clenbuterol in their samples.
"I was at a total loss and did not know what to do except stop serving beef to the athletes," Yang said.
The country's national aquatics team fared even worse when their handlers' couldn't find additive-free meat. The team's 196 athletes weren't served beef, pork, or mutton for 40 days beginning in January.
"The athletes ate vegetarian dumplings for Spring Festival," said Li Zhongyi, a vice deputy of support services for the national aquatics team.
With China hoping to again top the gold medal standing in the upcoming London Olympic Games, the government's sport agencies are being extremely cautious about what athletes eat.
They are worried that high concentrations of clenbuterol in domestic meat supplies could lead WADA to find minute traces of the drug in samples taken from the athletes, the daily said.
Beef was banned from the Jiangsu Sports Training Center in January, three months after 120 athletes from the national team trained at the centre and tests revealed the beef they eat contained clenbutero.
In February, at least 500 athletes who participated in the national indoor track and field competition in Nanjing were asked not to eat pork, beef and mutton if it did not come from a reliable source.
"It affected the performance of many athletes," Yang said, "But it was an order from the superior officials, and we had to obey it."
"I kept the whole incident secret from the athletes. I didn't want to cause unnecessary panic," Yang said.
During the ban on beef at the Jiangsu Sports Training Center, its cafeterias served 60 varieties of food every day, and the athletes never noticed that beef was not on the menu for 15 days, Yang said.
The training centre then prohibited all its athletes from eating any red meat outside if they left the facility to ensure the sports administration's order was followed.
"We asked them not to eat meat when they went home," Yang said.
One of China's top swimmers, Ouyang Kunpeng, tested positive for clenbuterol  and was banned from the sport for life by the Chinese Swimming Association shortly before the Beijing Olympic Games in 2008. He claimed the drug was in his body after eating barbecue while on holiday.
China's judo champion Tong Wen was banned for two years after testing positive for clenbuterol in 2009. Her ban was lifted in March.
PTI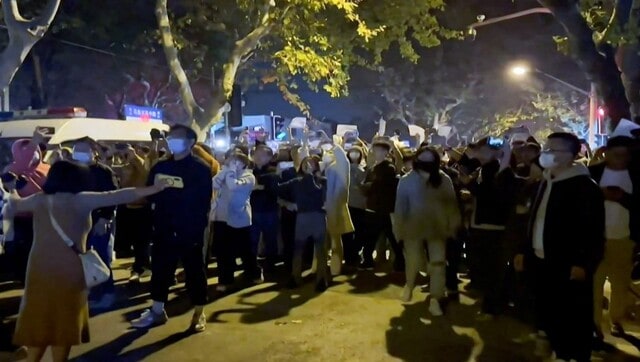 World
China's hardline virus strategy is stoking public frustration, with many growing weary of snap lockdowns, lengthy quarantines and mass testing campaigns
World
The protest at Tsinghua follows an overnight demonstration at neighbouring Peking University, and videos have spread on social media of similar gatherings in other Chinese cities
World
Official figures revealed that China's imports fell 10.6 per cent, while exports fell by 8.7 per cent in November